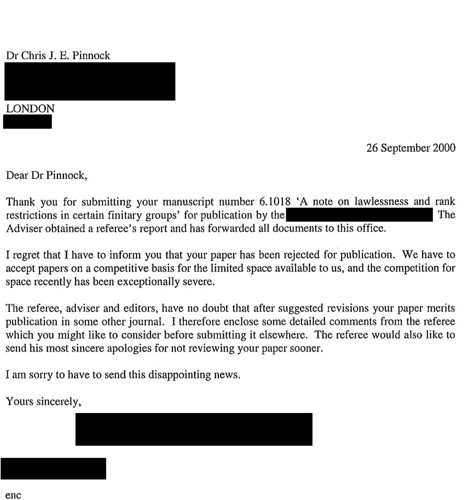 When you fail you have several choices:
You can give up, pack up your things and go home (Flight)

You can stay where you are, be in-decisive and not do anything (Fright)
You can get up, admit your failure and have another go (Fight)
If something is a lost cause, it's time to stop and move on to the next thing. You may well have discovered this by failing. But the only way to guarantee that you will eventually succeed is to keep going. Remember, failing is part of learning, part of developing and you may well fail on your way to success. Learn to fail well.
(The pictured letter was the second rejection letter I received when I was publishing papers from my PhD thesis. The paper eventually got published in a different journal. My  first paper had to be rewritten from scratch.)