Every picture tells a story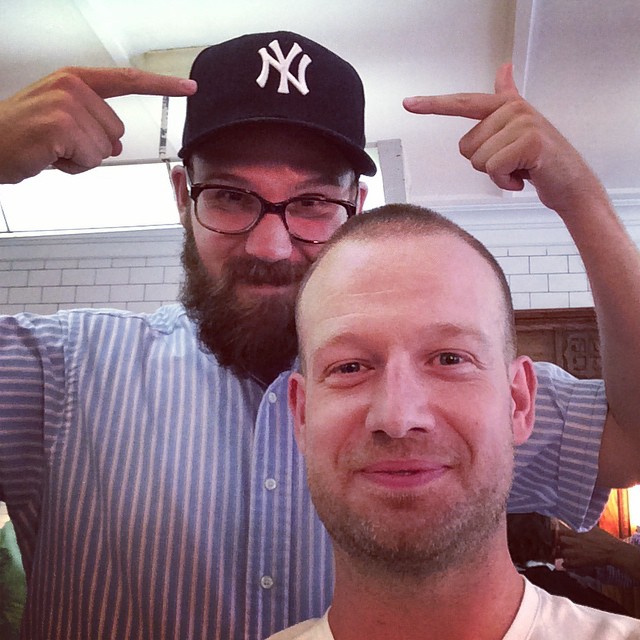 Here is a picture of me after I had received a hair cut from Clark Walker, also pictured. I was on holiday in New York and I went to see Clark to get my hair cut.
There is obviously a back story to why I went to see him. I am fascinated with his story. I came across him on the web recently when I read an article about how he had switched from training as a doctor to become a barber. One might have continued training as a doctor in the pursuit of a high salary but Clark decided that he would not be happy. It just was not for him.
He changed and started trained as a barber in Utah. Whilst training he setup an Instagram account (@jclarkwalker) on which he posted pictures of his clients. He and his wife decided to move to New York City for a change of scene. By connecting with others on Instagram, he noticed that Fellow Barber were hiring in New York. He contacted them and eventually he got a job with them without sending a letter or a CV because Fellow could look at his work on the web.
Clark has made a decision to pursue a career he enjoys despite the fact he might not earn the big bucks doing it. He has put his happiness and the happiness of his family before material gains. He still considers himself as a Journeyman and he writes a blog about his chosen profession.
Although I had a simple haircut (3 on the top, 1 on the sides), the attention to detail by the barbers in Fellow is amazing - one of the best haircuts I've had. You should pop in to see them if you are New York.
And he is a fellow Yankees fan too.