The Minimalists came to London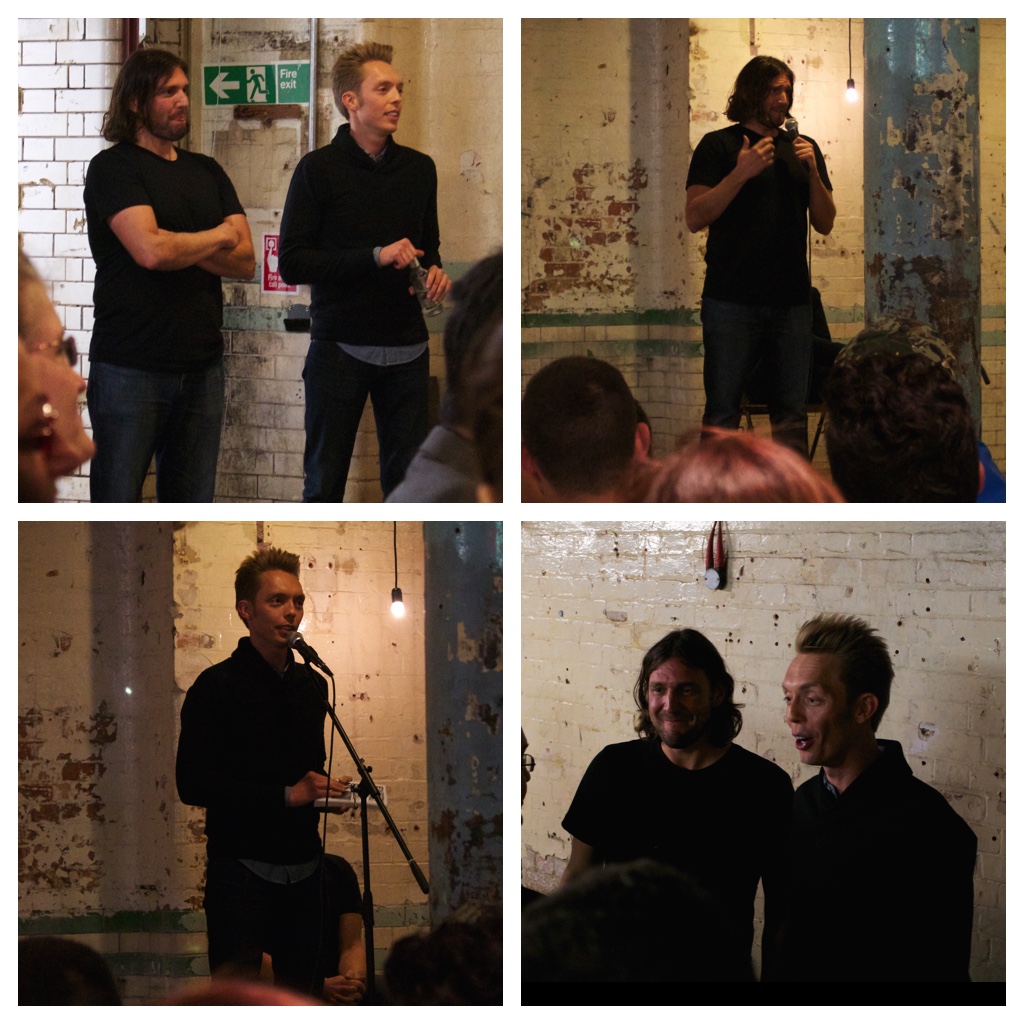 The Minimalists (Ryan & Joshua) were in London town this evening giving a talk on removing valueless possessions and relationships in order to make room for a meaningful life. Ryan spoke about changes he made in his life to focus on happiness and value. Joshua read from their new book Everything that Remains before telling his personal minimalism story.
The warm-up act was Peter Doran who wrote a song that will be used in the forthcoming Everything that Remains film. The talks were introduced by James Wallman, the author of Stuffocation.