[caption id="attachment_6473" align="alignleft" width="300"]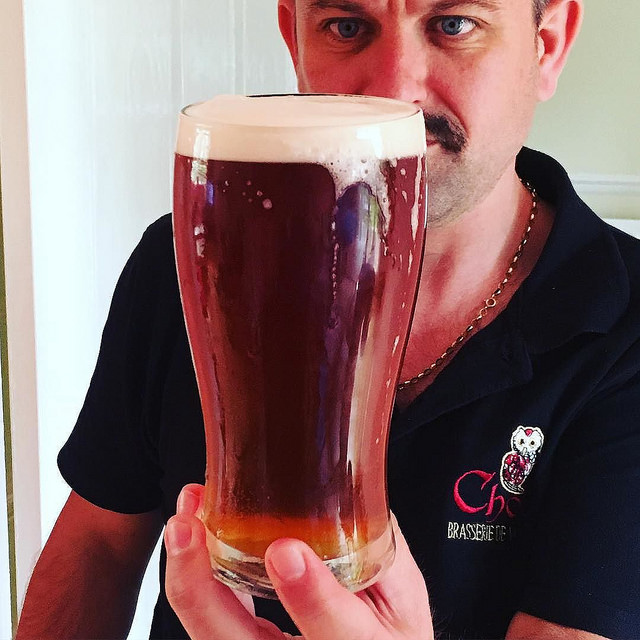 The first pint of IPA. And Lee.[/caption]
Although I'm not a fan of over hoppy beer, I have wanted to make an IPA from grains. India Pale Ale was originally brewed to withstand the export conditions to India from England, hence the high alcohol levels and high hop content. The Americans have adopted IPA as a regular brewing style.
This one was not supposed to be opened at our recent Beer Club, but the truth is we ran out of Scottish 70/-. Lee was straight in there like a rat up a drainpipe. I have to say I was quite impressed with this one. My last couple of brews have been very drinkable and this one is no exception.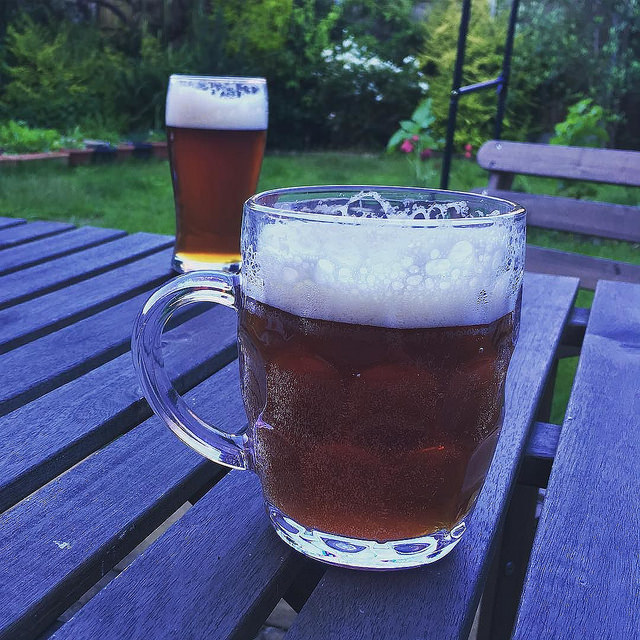 I tried some more of this at the weekend and there was a strawberry flavour that I don't remember on the first tasting. It accompanied a BBQ very well. The flavour was not too hoppy either. Perhaps it was a tad over gassy but the head retention was very good.
It should be added that this one nearly didn't make it. It was brewed after an London Bitter (to come) and I forgot to put the false bottom in the Mash Tun... I started again. One should not drink a previous brew until after the current brewing process is nearly finished.