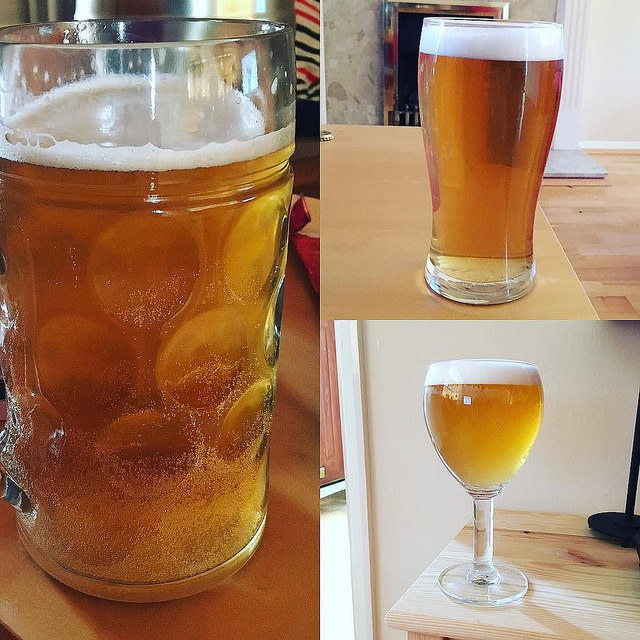 The latest brew to be opened is a Weißbier that I brewed at the end of July. It sat patiently in a barrel in the warm to prime whilst I was on holiday in Belgium and was moved to the garage only last week.
A friend came over to watch the T20 cricket yesterday and we ran out of bottles. Only one thing for it - open the Weißbier. It is growing on me and is a very drinkable beer. I had thought that this one was lost as the lid of the fermenter blew off on day one and the wort spilled over from the airlock. The top-fermentation was aggressive it would seem. However it would appear that I got away with it this time.
There was a slight issue though - the beer does not seem to have primed very well. The first couple of drinks had a nice head but the carbon dioxide had to be supplemented quite early.
This beer was a good way to road test some new drinking ware - namely steins and Leffe glasses.