[caption id="attachment_7908" align="alignleft" width="230"]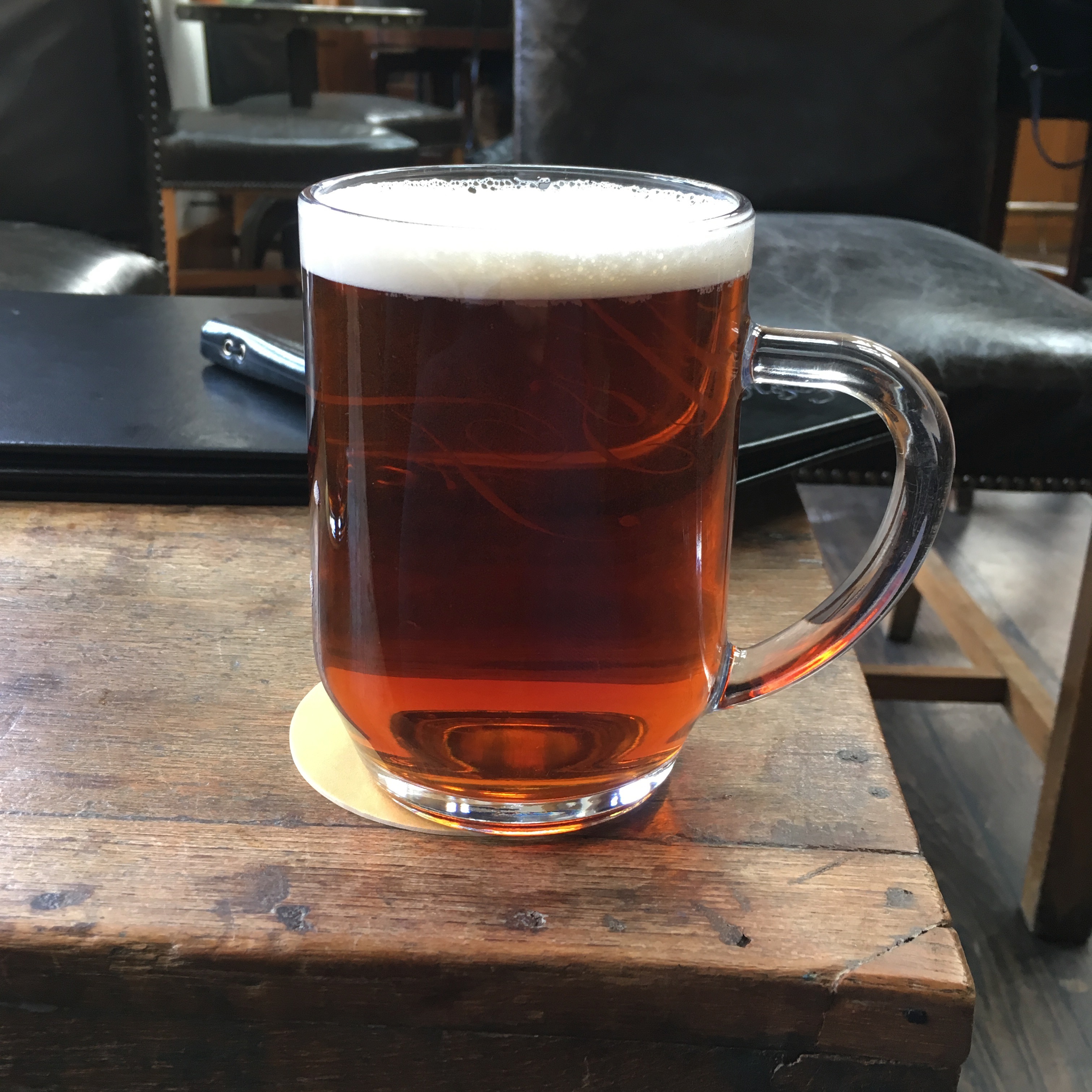 Hand & Flowers Ale[/caption]
Tom Kerridge (TV chef) came to fame as the owner of The Hand & Flowers in Marlow. Since 2005 he has managed to get two Michelin stars for his pub. There is an extremely long waiting list for a table. Back in May we booked a table for October and it was last week that we finally went.
The pub is really a restaurant with a small bar area used by customers waiting for tables. Marlow is a long way for us and we arrived early. The bar serves its own signature Hand and Flowers ale, presumably brewed by Green King. This beer is an absolutely fantastic session ale. I was happy at this point and could have spent the afternoon drinking this ale.
[caption id="attachment_7911" align="alignright" width="230"]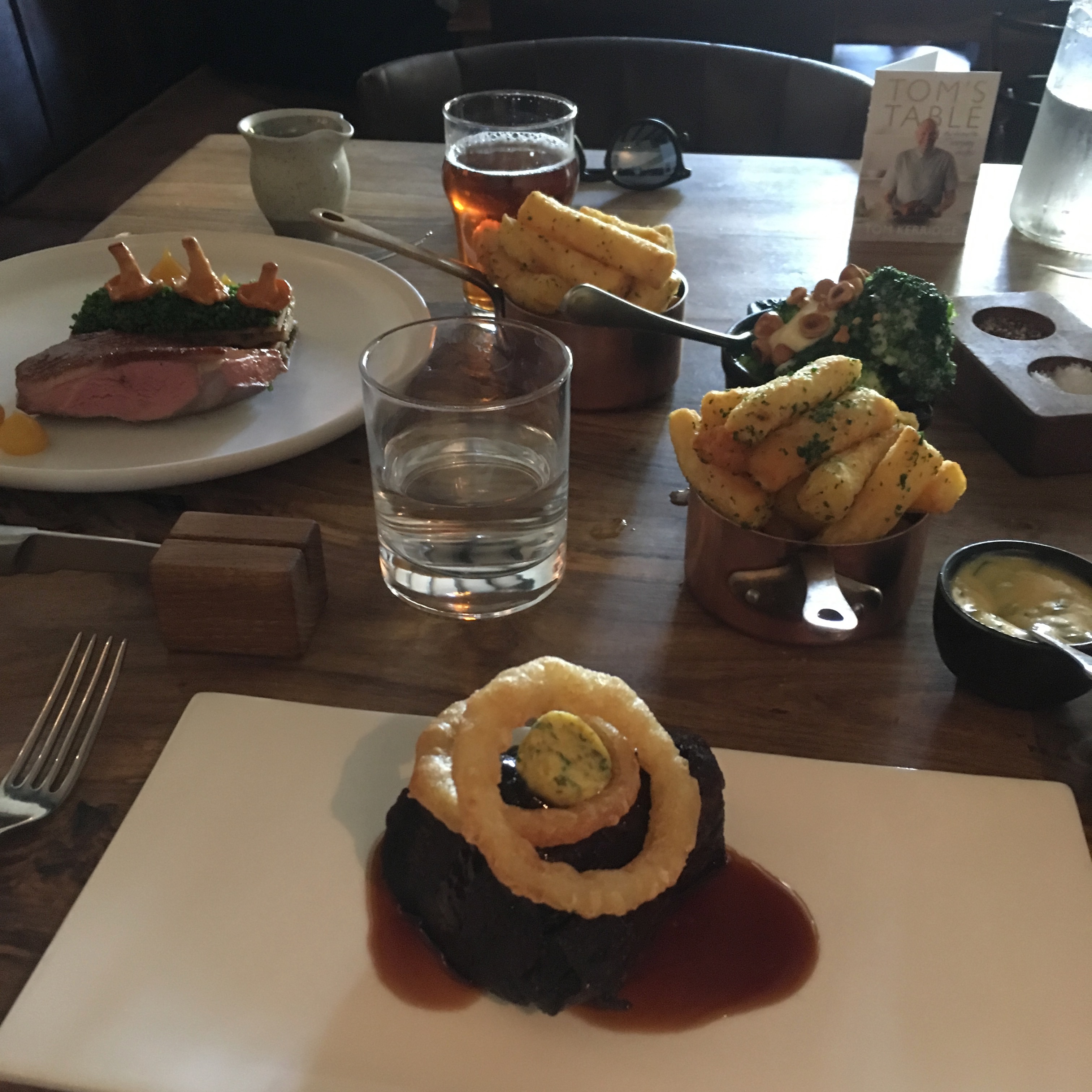 Mains[/caption]
On to the food in the restaurant, we decided to go for three courses from the menu. In addition, the waiter brought fried whitebait and bread. I had a gala pie with curry sauce. They had managed to construct the pie and keep the quail's egg runny in the middle. My wife had the salmon and caviar. Both starters were nice.
I had the main of beef and it was cooked precisely as I wanted it. The beef had a good crust on it and was still juicy in the middle. The beef came with the famous Hand & Flowers chips. I have to confess I didn't like these - they were not awful but not to my taste.
[caption id="attachment_7912" align="alignleft" width="230"]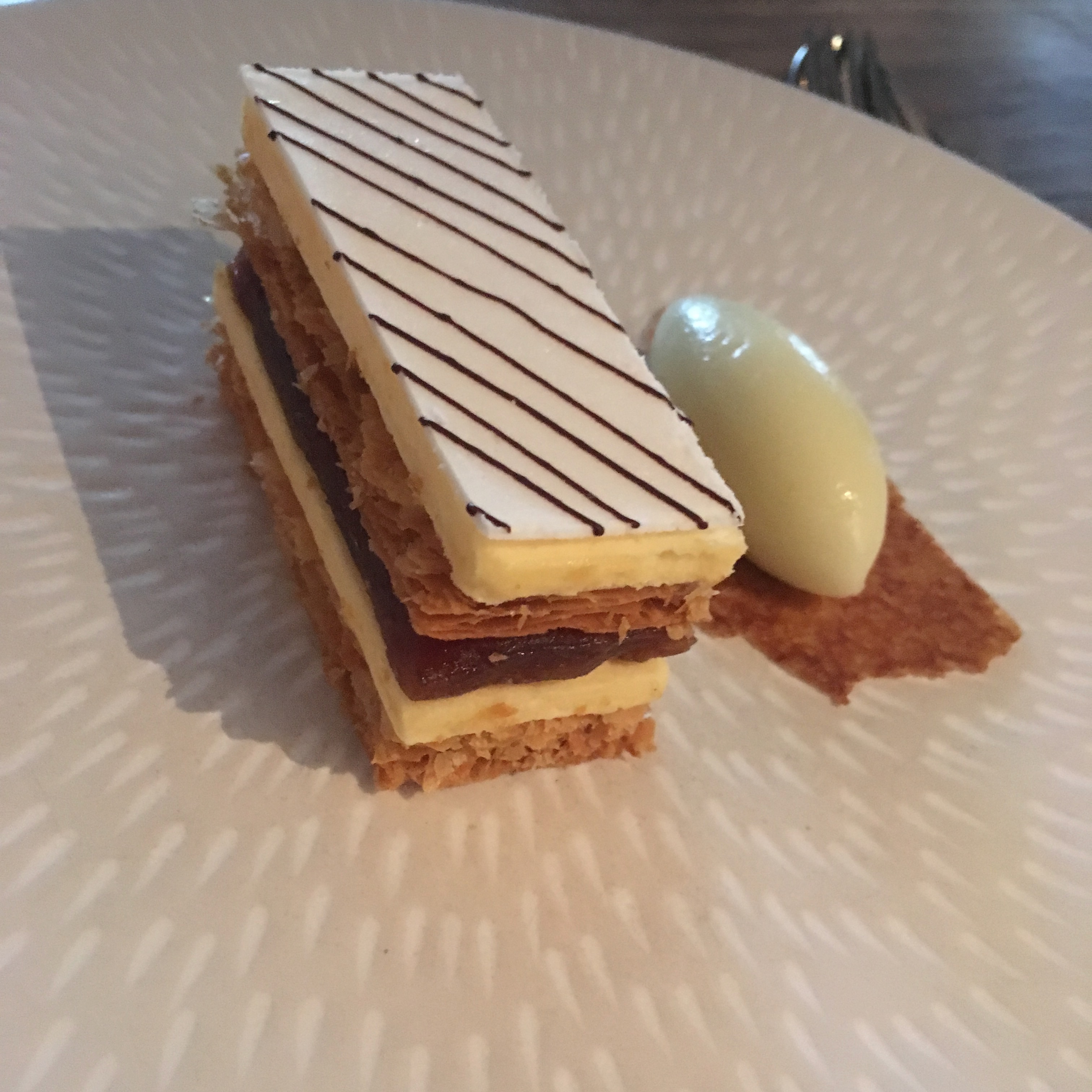 Pudding[/caption]
For pudding, I had an apple and custard slice with apple sorbet. I was completely full.
We enjoyed the visit very much - it was worth the wait and you should go if you get the chance. The ale was very nice, the food was good and the service was great. If I could change two things: I would not have had the chips. Secondly, there was clearly some shenanigans going on in the kitchen with one of the staff shouting his head off at the others. We were sat quite a way from the kitchen and still heard it. I don't need to hear that. All first world problems of course - the place is good, please visit it.