More brewing competitions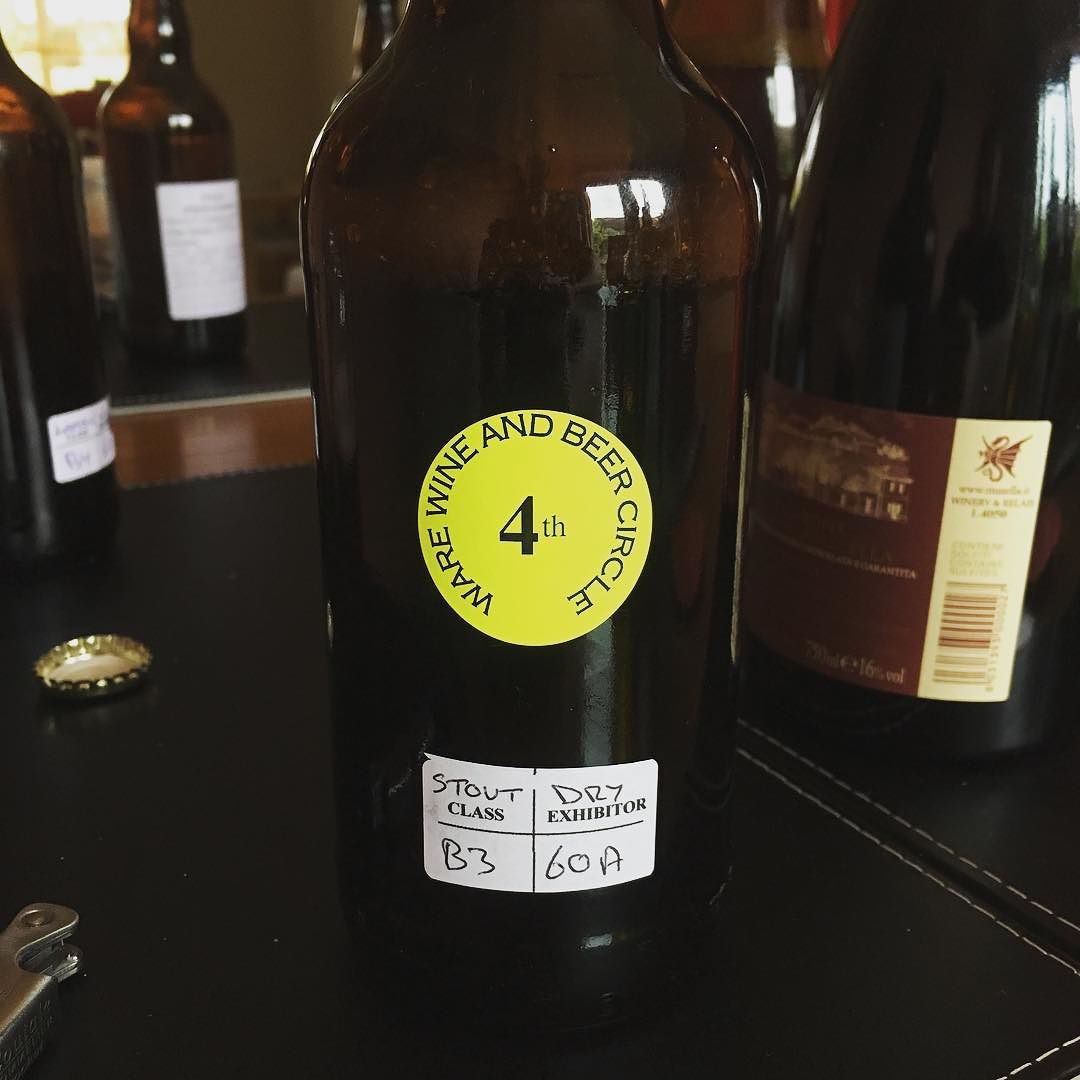 I spent most of my free time in April and May brewing hard. Brewing so hard that the boiler decided to conk out. It just needed a good clean, but it's not as agressive at boiling as it used to be. And for brewing you need a good rolling boil. Anyway I digress.
I decided to put some entries into the Homebrew Competition and the Ware Wine & Beer Circle Annual Show. I brewed another version of the Dry Stout that won 2nd in the National, this time with Whitelabs yeast instead of Wyeast due to availability. The Stout went off to the Home Brew Festival.
At Ware as well as the Stout I also entered a Cherry Lambic clone as well. I also had a stab at a light lager, a sweet stout and an IPA. I went to help steward in the competition.
Interestingly the Stout didn't chart at the Home Brew Festival but it had obviously conditioned enough to be viable to come 4th at Ware over a month later. There were 17 entries in the Ware Dark Beer category. As a steward I got to taste them and I have to say they were a mixed
[caption id="attachment_8427" align="alignright" width="317"]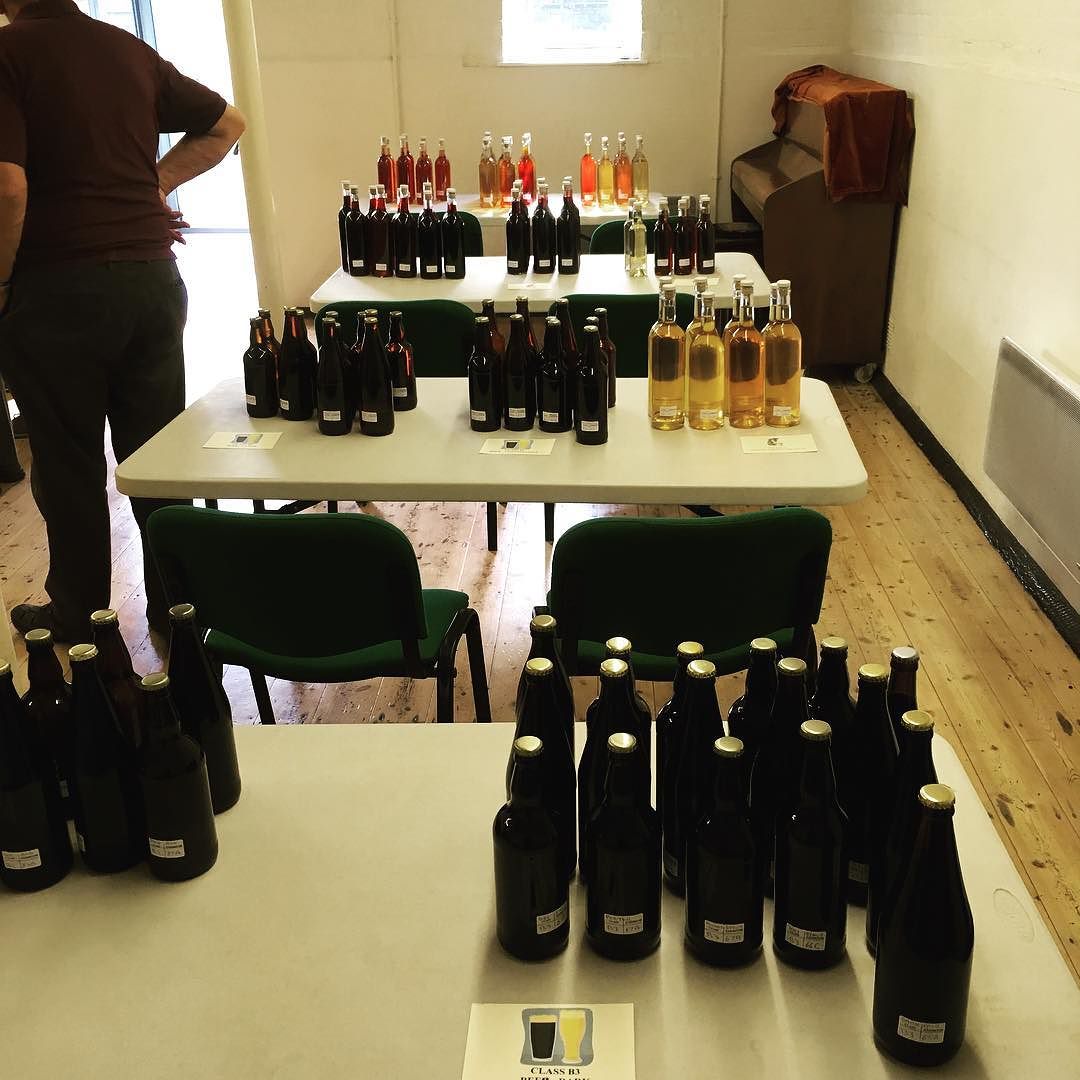 All to be judged by lunchtime[/caption]
bunch. The Pale Ale entries this year were better and were of a higher standard.
The rest of my entries didn't chart at all. One of the reasons to enter at a competitive level is to improve and feedback is key to this. The comments from the judges are stuck to the back of the bottle after the beer has been judged. I will not be doing the Sweet Stout again - I'm not sure that I like it as a style. I will be working on the lagers and IPAs.
The Stout, despite winning 4th, was slightly oxidised and I know why. I've been using an auto-syphon and it is not working properly. Either it is something wrong with the hose or the syphon has developed a slight crack. It is oxygenating my beers! GRRRR. Anyway I have gone back to using just a hose and a more manual method to start a syphon. It just goes to show that you are sometimes better off with the simplest solutions.