[caption id="attachment_8508" align="alignleft" width="355"]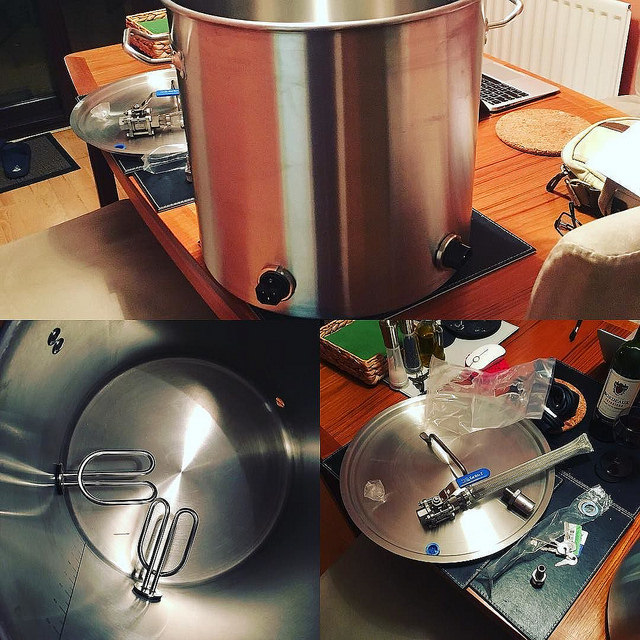 New boiler[/caption]
The Brupaks boiler I have been using for over a year is getting on my nerves. It probably needs a new element because it doesn't boil as vigorously as it used to. It is also difficult to clean the element because getting underneath the element is tricky. And the boiler will cut out if it is unhappy, particularly if the element is struggling. It has cut out during brews. So time for a new boiler.
I had a look at what my fellow home brewers were doing and by far the best way to replace the boiler was to order a bespoke solution. There were a couple of requirements:
It must be easy to clean. The surface of the boiler must be good and it must be possible to get under the elements easily.
It must be possible continue a boil if an element decides to stop working during the brew. Two elements are needed.
One of my brewing friends has two plastic boilers with two elements. He uses one as an HLT and the other as a boiler. I decided to do something similar and went for a stainless steel setup.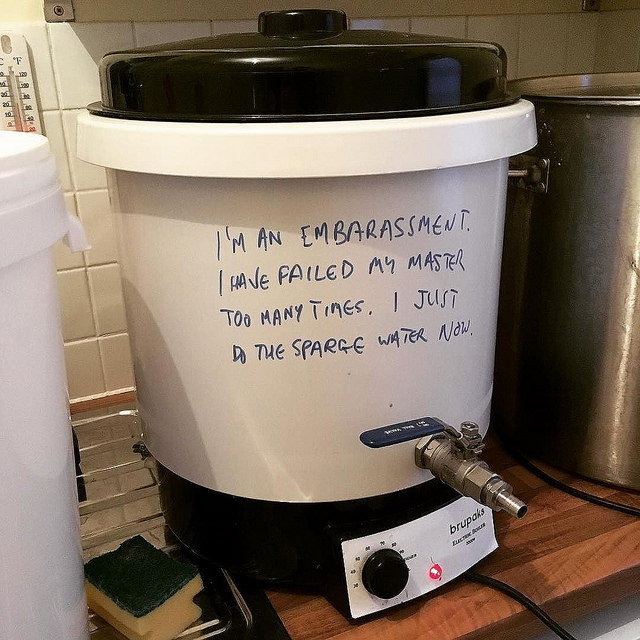 Brewbuilder provided a 50l brew pot with a ball tap and two good quality elements. Their owner (who goes by the name Mr Lard) was hesitant to put two elements in it and has warned me not to use them both at once. I do and I achieve a very rigorous boil.
I had to put the new one together and it went together very well, except for the ball tap where I had to borrow the road's resident car mechanic and spanners to get a tight fit.
There are a couple of things to be careful with this new setup.
Boil over. A boil over could get into the electrics. I supervise the boil, stir it and use an anti-foamer to avoid boil over.
Evaporation. A more vigorous boil means more evaporation. I need to tune my setup going forward.
Still the old boiler has become my HLT and it can cope with that. The thermostat is more useful for an HLT. The new boiler is working very well and fits the requirements I set out to meet.