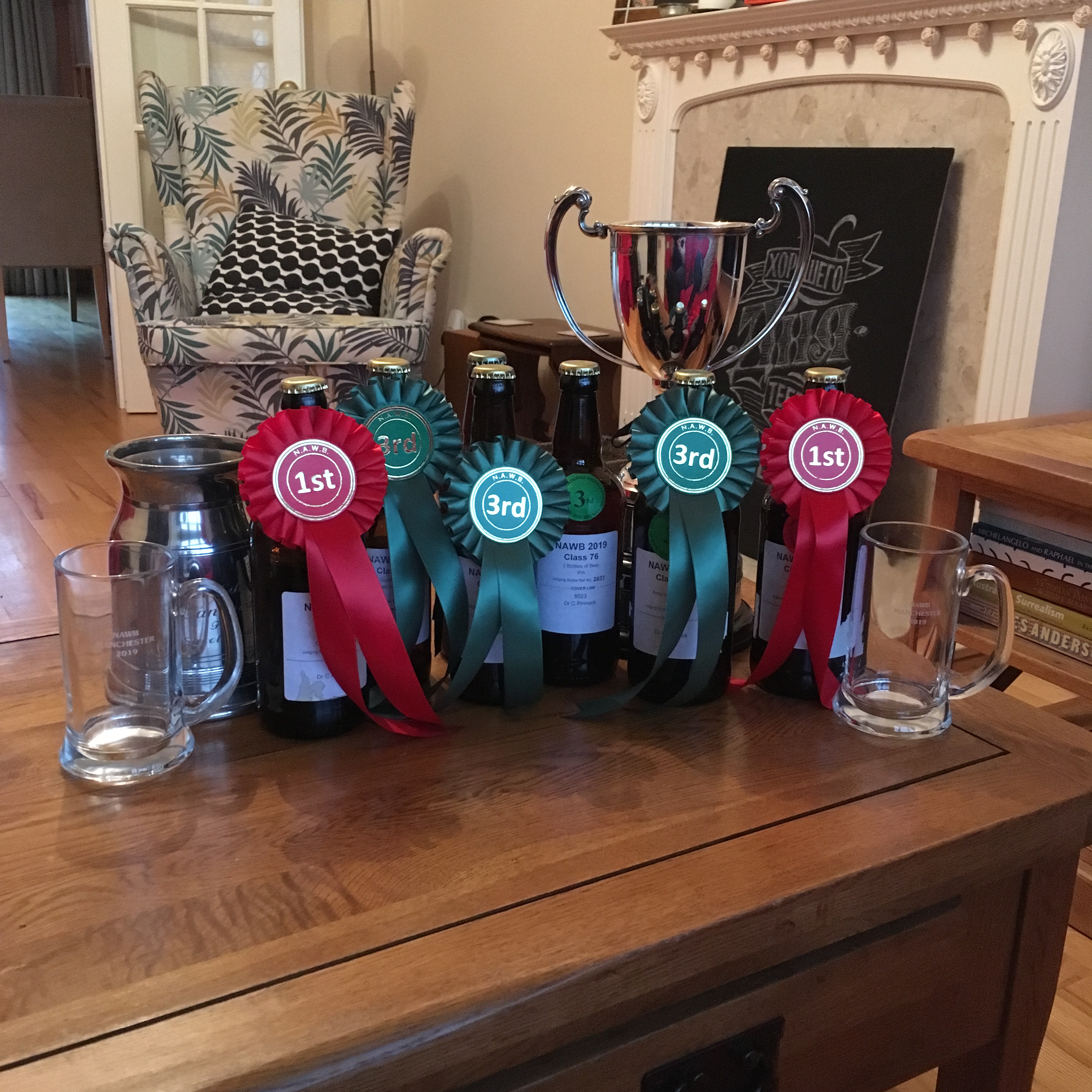 Despite much effort this year, I ended up with roughly the same prizes that I got last year. The NAWB felt more competitive this year and a number of the beer brewers had up'ed their game considerably.
If anything, I rushed to get an entry into every category and perhaps some of the quality suffered. Additionally I suffered two setbacks - an infected lager, meaning the whole lot had to be done again, and an infected bitter, meaning (you guessed it) the whole lot had to be done again. Actually on reflection, I quite like the newer bitter - it was based on a London Pride clone recipe...
Anyway, I left with:
A 1st and trophy in the Sweet/Oatmeal Stout category for an Oatmeal Stout
A 1st and trophy for a Kit Beer (I took a Courage Best kit, discarded the dry yeast and used a WYeast London 1028 wet yeast)
A 3rd for my Russian Imperial Stout. Pleased with this result because the top prize went to a very good brewer in London and the second prize to a beer that had been conditioned for some years by a member of my beer circle
A 3rd for my Three Bottle class of Dry Stout, Barley Wine and IPA. Pleased with this because the Barley Wine didn't let me down this year - an improvement on my 5th from last year.
A 3rd for my American Pale Ale.
A 5th in the Photography class
Once again, time to adjust, up the game and move on to the next competition.