Wine 2020#1 - Blackberry Wine
[caption id="attachment_8804" align="alignleft" width="300"]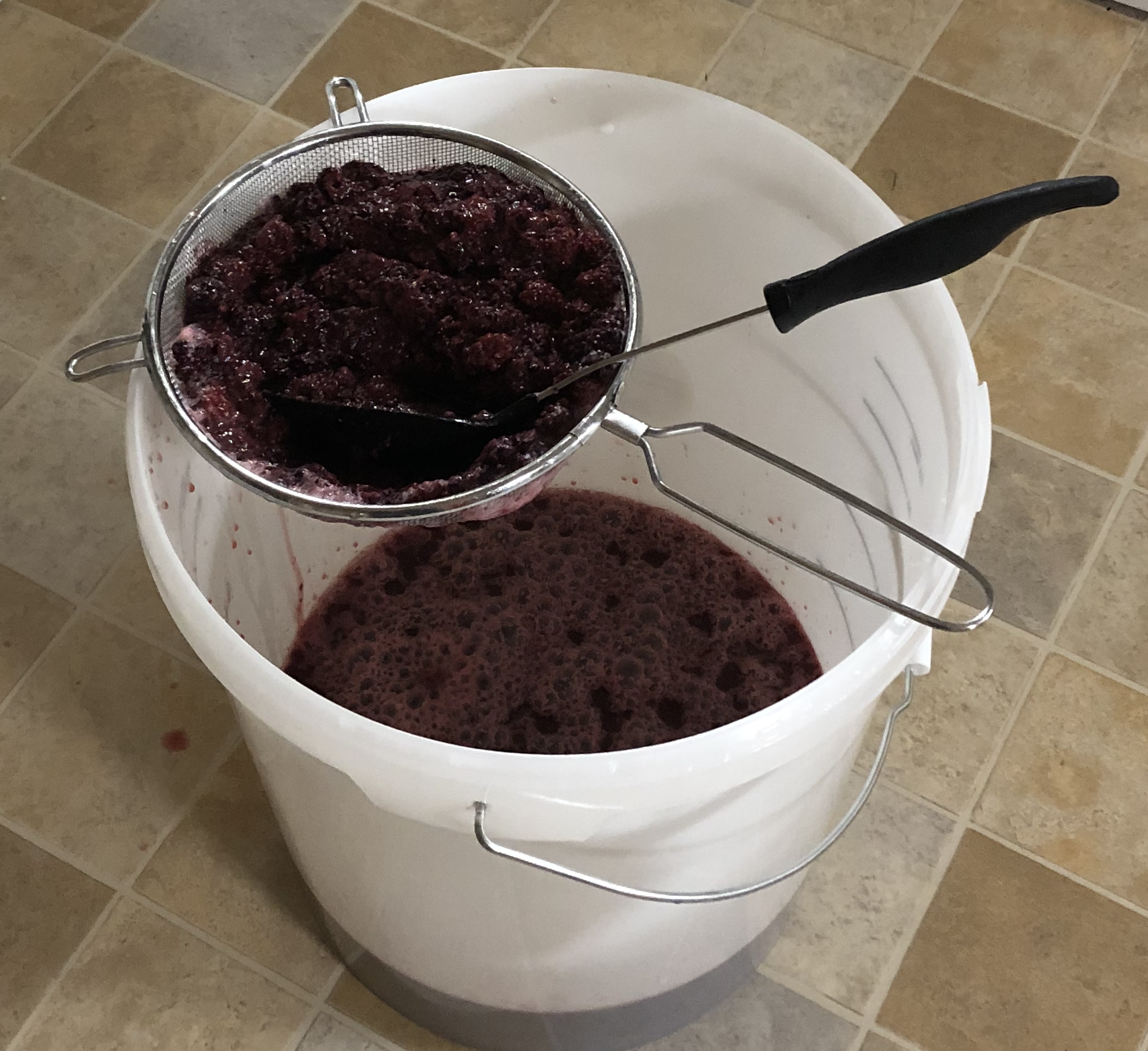 Zero Waste - reuse the pulp for jam[/caption]
I simply did not do enough brewing 2019, four brews at most. To get back into the swing of it, I've started by making wine. I intend to make one wine a month this year. This Blackberry Wine based on a very simple recipe from Fruity Passions. I'm making because I found a load of blackberries in the freezer. Also once the blackberries have been soaked it is possible to make Blackberry Jam from the pulp so that very little gets wasted.
Blackberries (Frozen, 1.75kg)
Sugar (1.5kg)
Water (4.5 litres)
Good quality wine yeast
Boil the water and pour over the Blackberries. Cover with cloths. Leave for 3 days, but stir occasionally throughout this time.
Strain the lot into a sanitised fermentation bucket over the sugar. Stir to dissolve. Add the yeast. Cover and leave in the primary for about 6 days
Rack into a sanitised demijohn and let the yeast do its magic. Rerack as necessary.
Make a jam from the pulp.
(Blackberry photo public domain available from here)