My selection of craft beers for January recently arrived from Hoppily. Here's what's in the subscription box, left to right in the picture.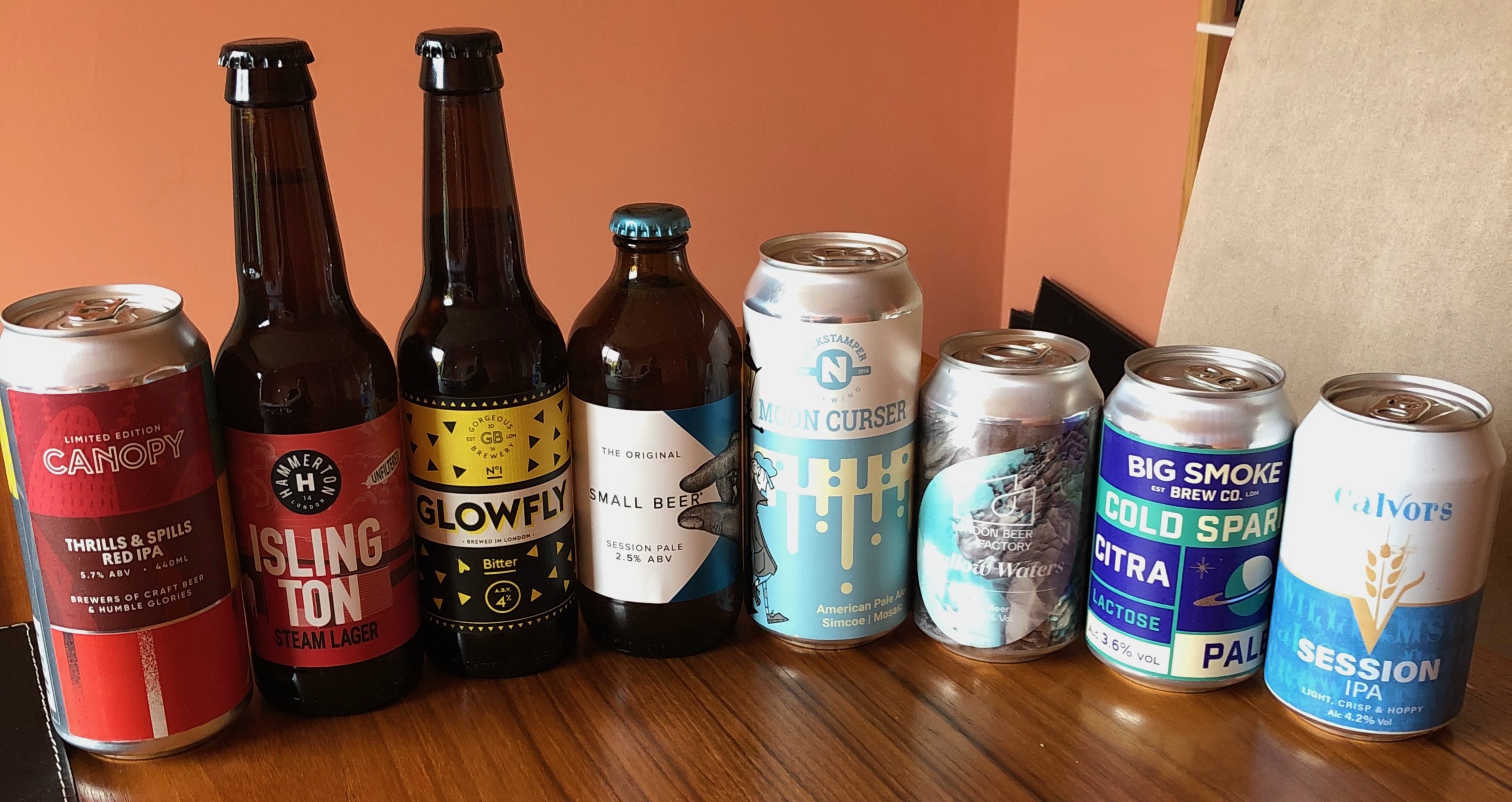 At some stage, I will attempt the BJCP exam or perhaps the National Guild exam in order to get more knowledge on beer. As a result, I'm paying more attention to my beer and using the monthly Hoppily box to practise tasting.
Of course, I'm on a diet that doesn't permit beer during the week, so the only day I can enjoy these beers is on a Saturday. To avoid any metabolism problems, I don't want to be drunk either. In any case, I really do not enjoy hangovers or the sluggishness that comes with too much drink. But of course, if I stop drinking, shares will drop harshly in brewing companies and the stock market will collapse. Bye-bye market economy. I jest...
But the long and short is that I tasted these on two separate days, the first six on 11th Jan and the final two on the 17th in the evening, breaking the diet... (more on this later...). To avoid one beer overpowering another, I more or less tasted them in order of strength. Here are my notes:
[caption id="attachment_9054" align="alignleft" width="300"]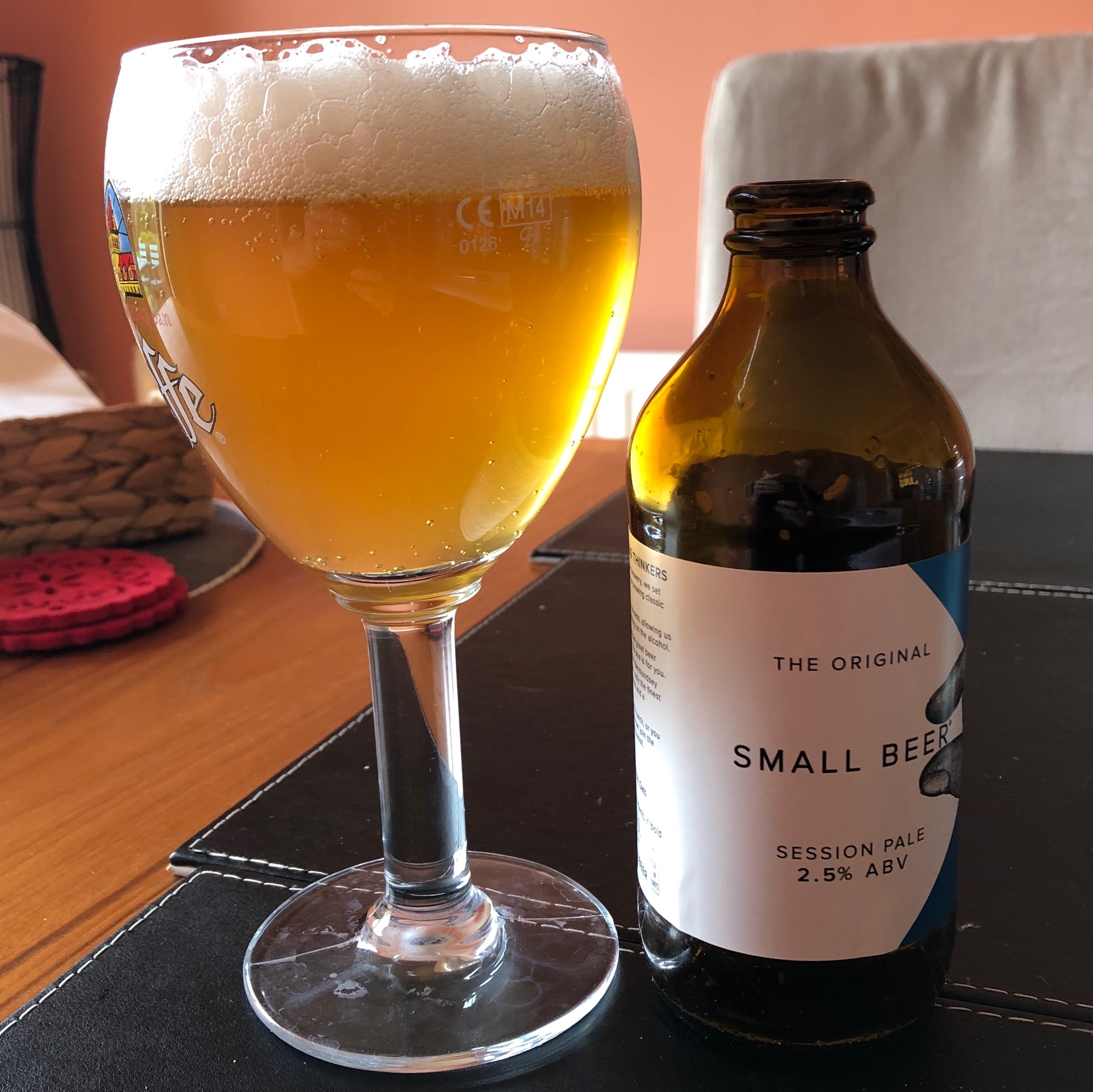 1. The Original Small Beer[/caption]
The Original Small Beer Session Pale, Small Beer Brewing Company, 2.5%
A trend recently is to brew weak beers for people who want to drink but not get drunk. I've had one of these before, but I tried to keep an open mind for this tasting. This one is well conditioned and lively. According to the label, it's for big thinkers (like me?), but for me its grassy on the taste. I'm not getting the juiciness described. Perhaps not enough malt character to counter the mouth of hops. Of course, because its a weak beer it isn't likely to have much malt character... Sorry, not my choice. However, it isn't horrible. If you want something weak, it might be the right choice on a night out.
[caption id="attachment_9062" align="alignright" width="300"]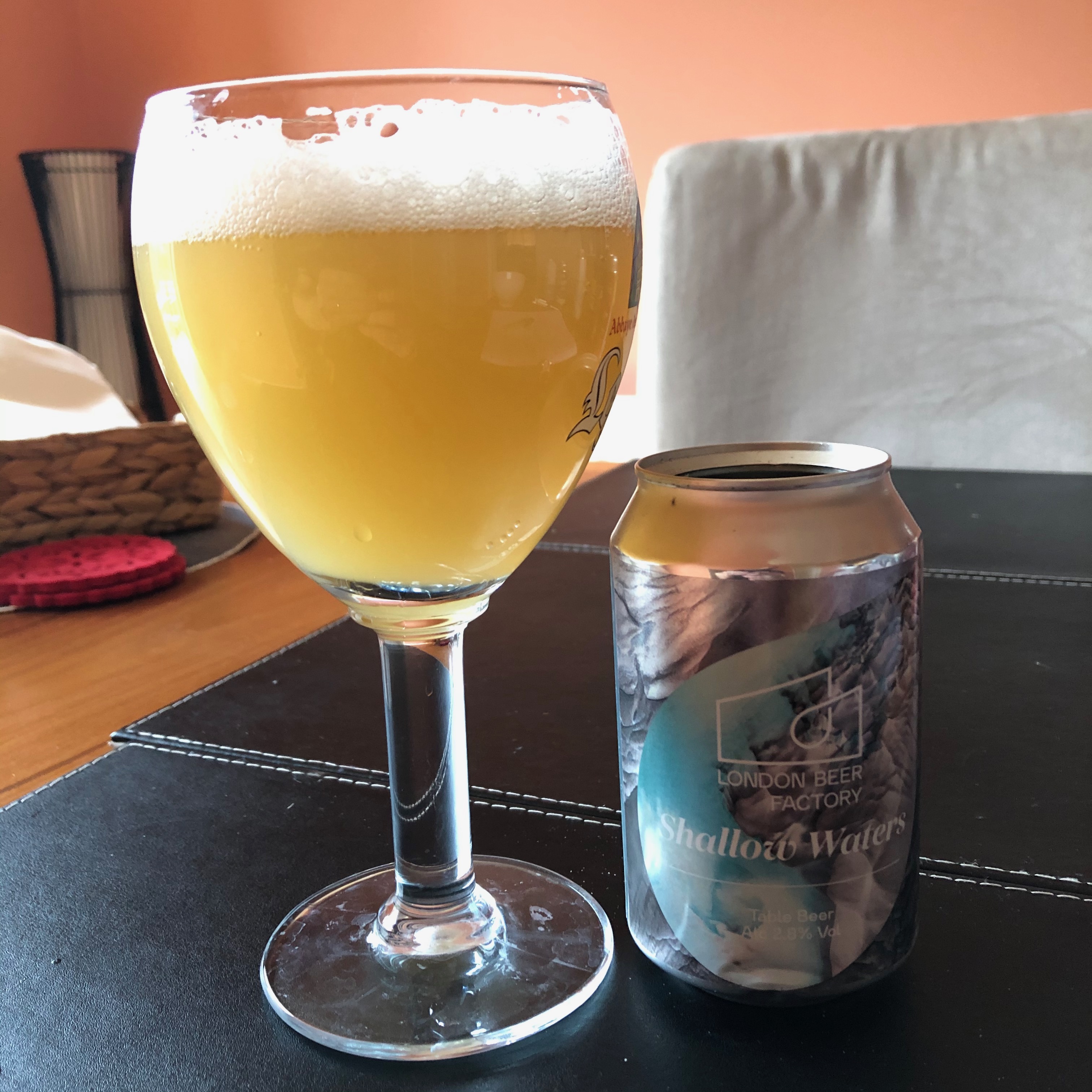 Shallow Waters[/caption]
2. Shallow Waters Table Beer, London Beer Factory, 2.8%
When the world started to drink beer from glasses, more attention was given to getting the beer to clear. In these modern times, it seems that the new skill is to make your beer cloudly. This beer was lively when I opened it. It's hazy by design and has a foamy head. On the taste, I get the Citra hop first followed by the Cascade. My guess would be that this has been dry-hopped. The head went somewhat. This one is drinkable and better than the Small Beer in my view. The hop balance is not right for me, but it may well be right for you.
[caption id="attachment_9066" align="alignleft" width="300"]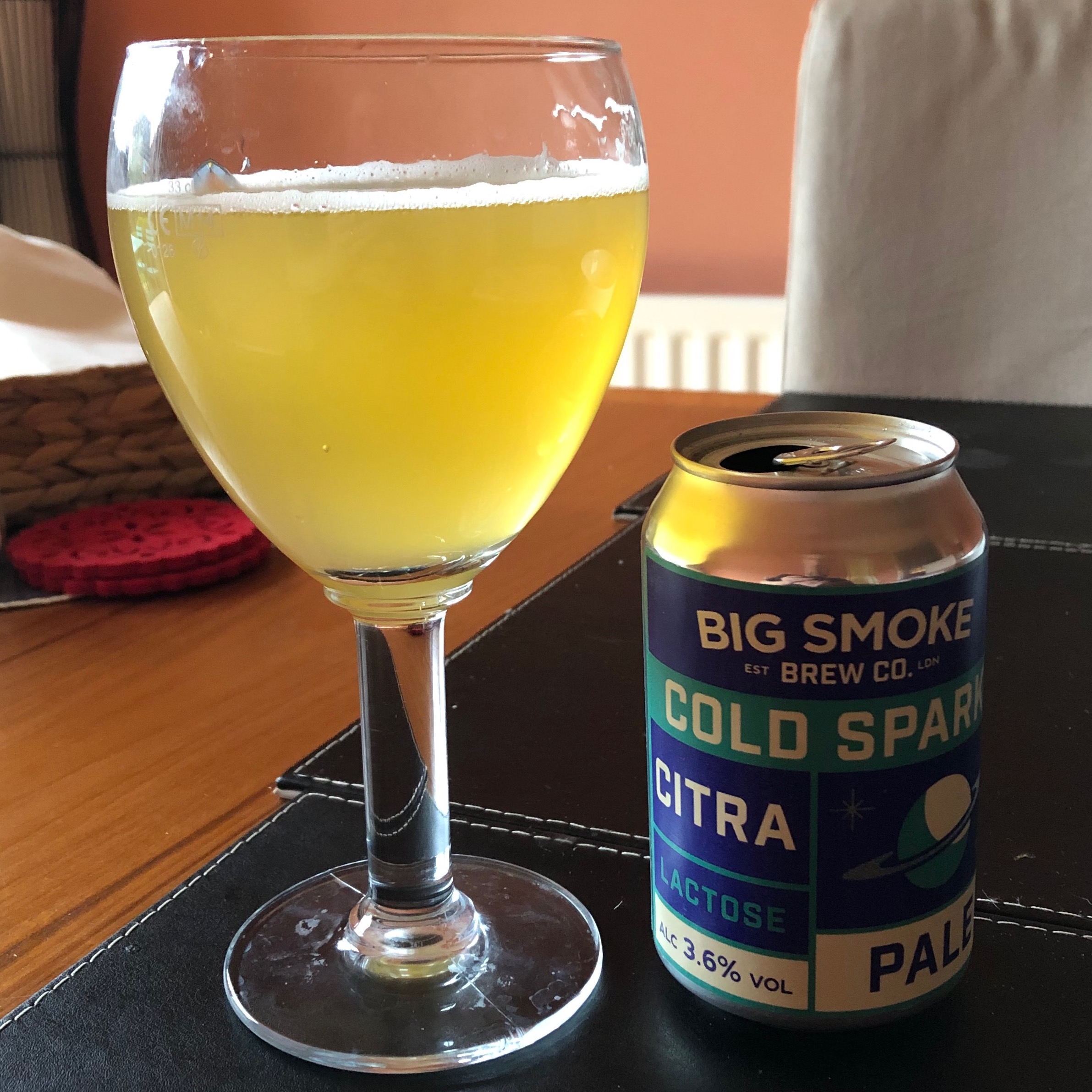 Cold Spark[/caption]
3. Cold Spark Pale Ale (Milkshake), Big Smoke Brewing Company, 3.6%
I didn't enjoy this one. It had an off-putting nose. The head dissipated very quickly, but it wasn't flat. It's a hazy beer and didn't look appealing once most of the head had gone. The beer is sweetened with lactose. Lactose is not fermented by beer yeast, so it is present in the final product, but I was not getting much sweetness here. When I brewed a Milk Stout some years ago, I had a similar problem even with a high amount of lactose. Of course, tolerance of sweetness depends on the individual. So far, I'm not having as much fun as I should be drinking beers on a Saturday afternoon. I'm afraid this one isn't for me either - it was the off-putting nose.  Not my cup of tea, and not my glass of beer either. Sorry folks.
[caption id="attachment_9067" align="alignright" width="300"]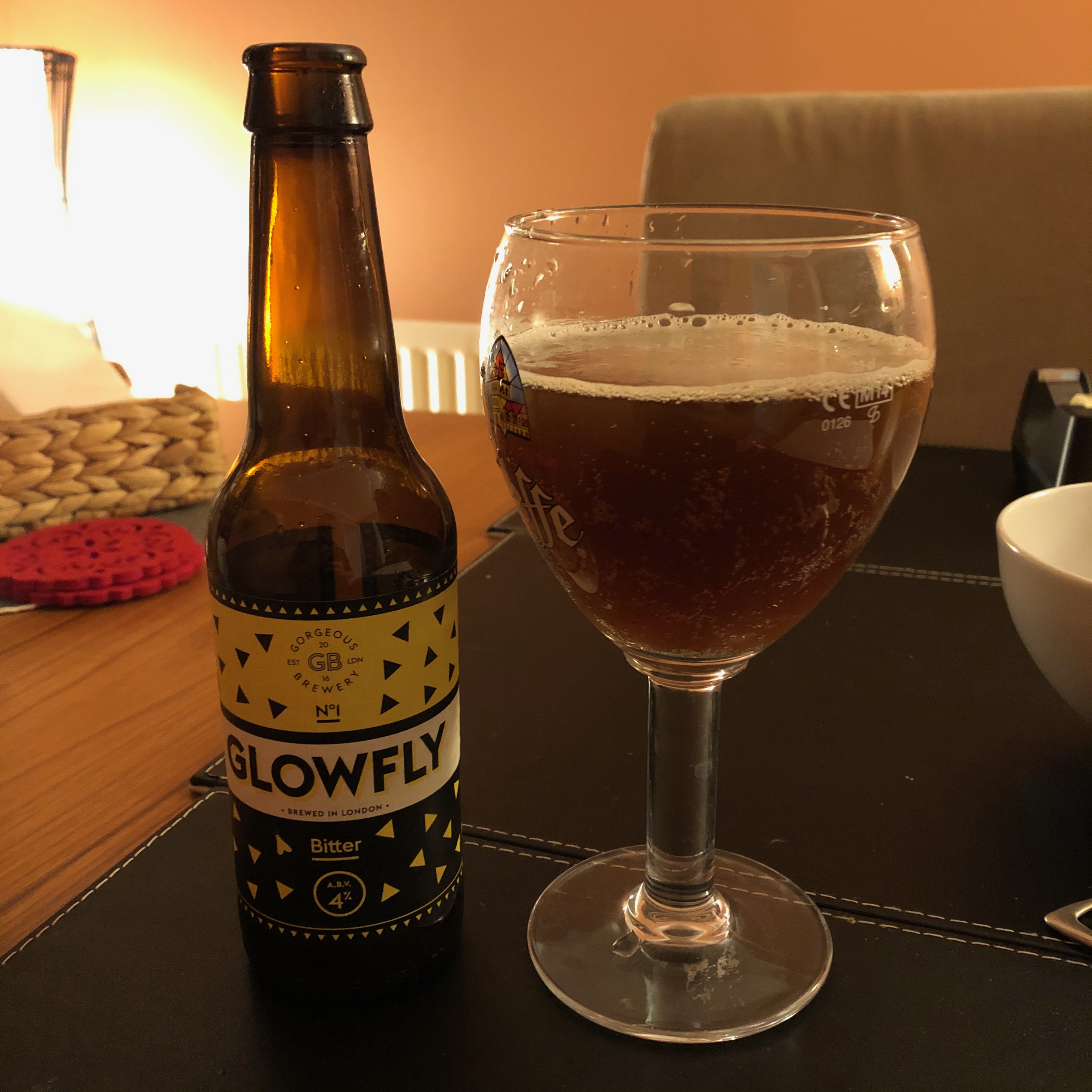 Glowfly Bitter[/caption]
4. Glowfly Bitter, Gorgeous Brewery, 4%
At last, we may have something. It has a malty nose and is nicely carbonated. This one has the feel of a bottled light ale. It is refreshing and pleasant. There's enough hop to live up to it being bitter but it is not overly hopped. I have nothing further to say, other than this is my favourite so far. I'll take a case, please. Make that two.
[caption id="attachment_9069" align="alignleft" width="300"]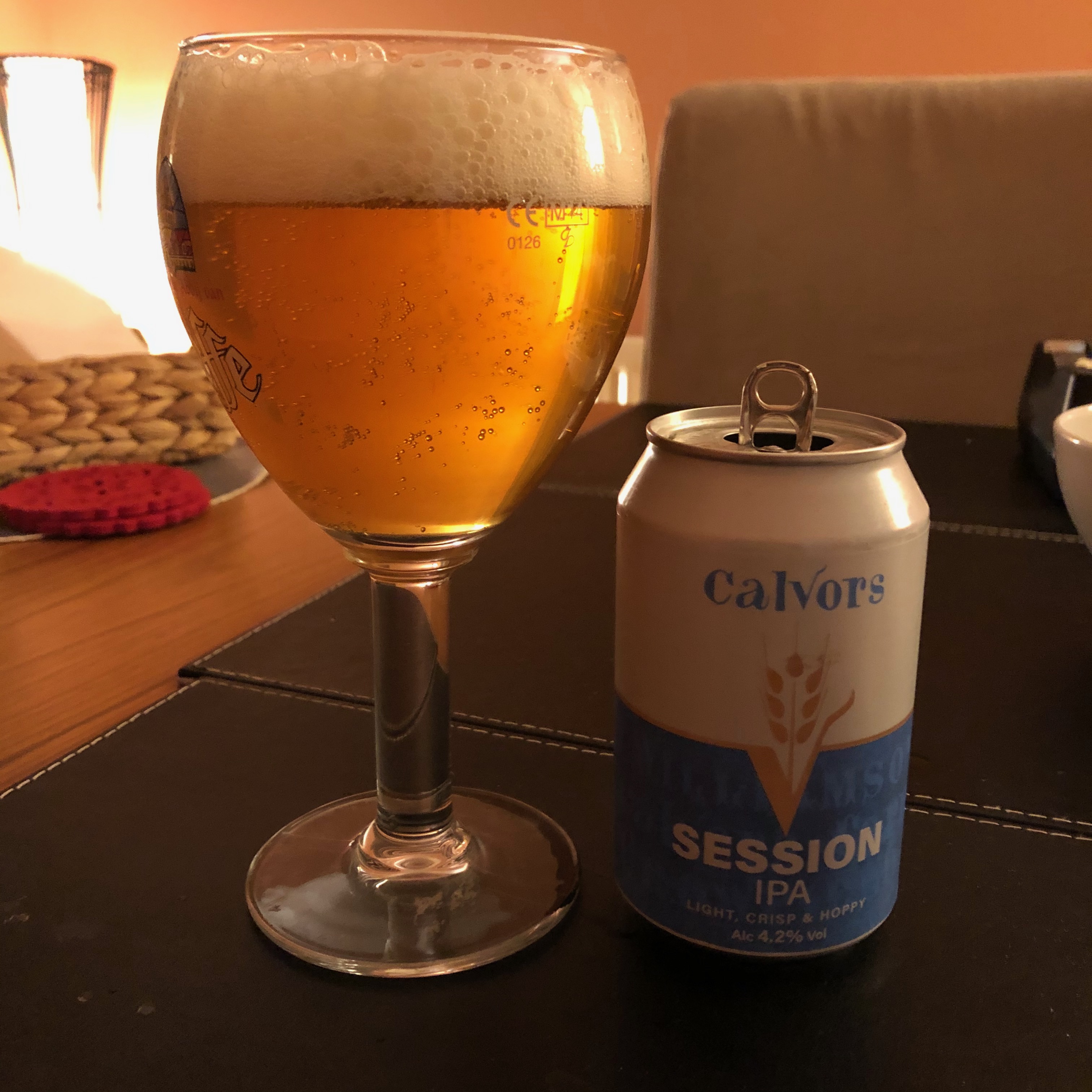 Session IPA[/caption]
5. Session IPA, Calvors Brewery, 4.2%
This one was likely out of the tin and I poured it quickly into the glass. It's hoppy as you would expect in an ale designed to travel on a boat for weeks to India and fits the IPA style. The taste is slightly grassy however and I'm wondering if it was dry-hopped. I'm usually completely and utterly off-base with these things. This one had a slight nose to it and I couldn't work out what it was. It was slightly phosphorus, not too much that it was off, but I'm wondering if there is a fault lurking somewhere in the beer. It's not rubbish and not the worst of the batch, but still again not my choice.
[caption id="attachment_9071" align="alignright" width="300"]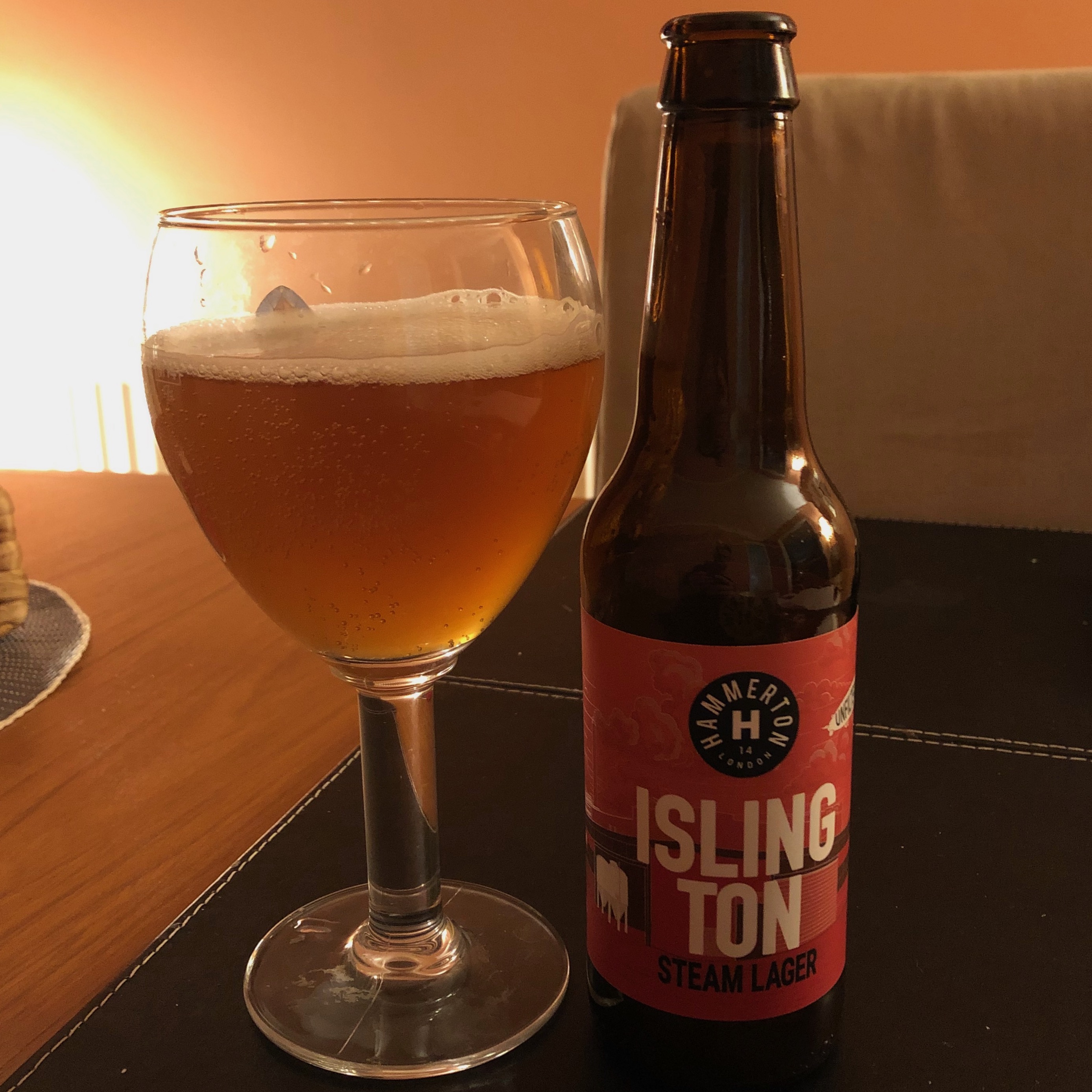 Steam Lager[/caption]
6. Islington Steam Lager (unfiltered), Hammerton Brewery, 4.7%
I prefer an unfiltered lager. I spent many an evening when I lived in Prague drinking unfiltered and unpasteurised Pilsners. This lager from Hammerton is unfiltered and it's like an unfiltered Pilsner Urquell. It has a slightly malty nose, it's hopped up and it has a syrupy mouth-feel. It reminded me of something I had before and a quick read of the label reminded me. Two years ago I started to brew lager and I brewed lager at room temperature. If you do this, fruity esters form in the beer, which are considered out of style. This beer has been fermented like an ale and has the esters. I'd prefer not to have the fruitiness, but so far this is my second favourite out of the selection.
Now at this point, I'd tasted six beers and concluded that the Glowfly Bitter was by far my favourite, with the Steam Lager a distant second and the others in no particular order. This isn't surprising as I tend to prefer more traditional beer to the modern hoppy constructions. Here are the final two tastings from the 17th: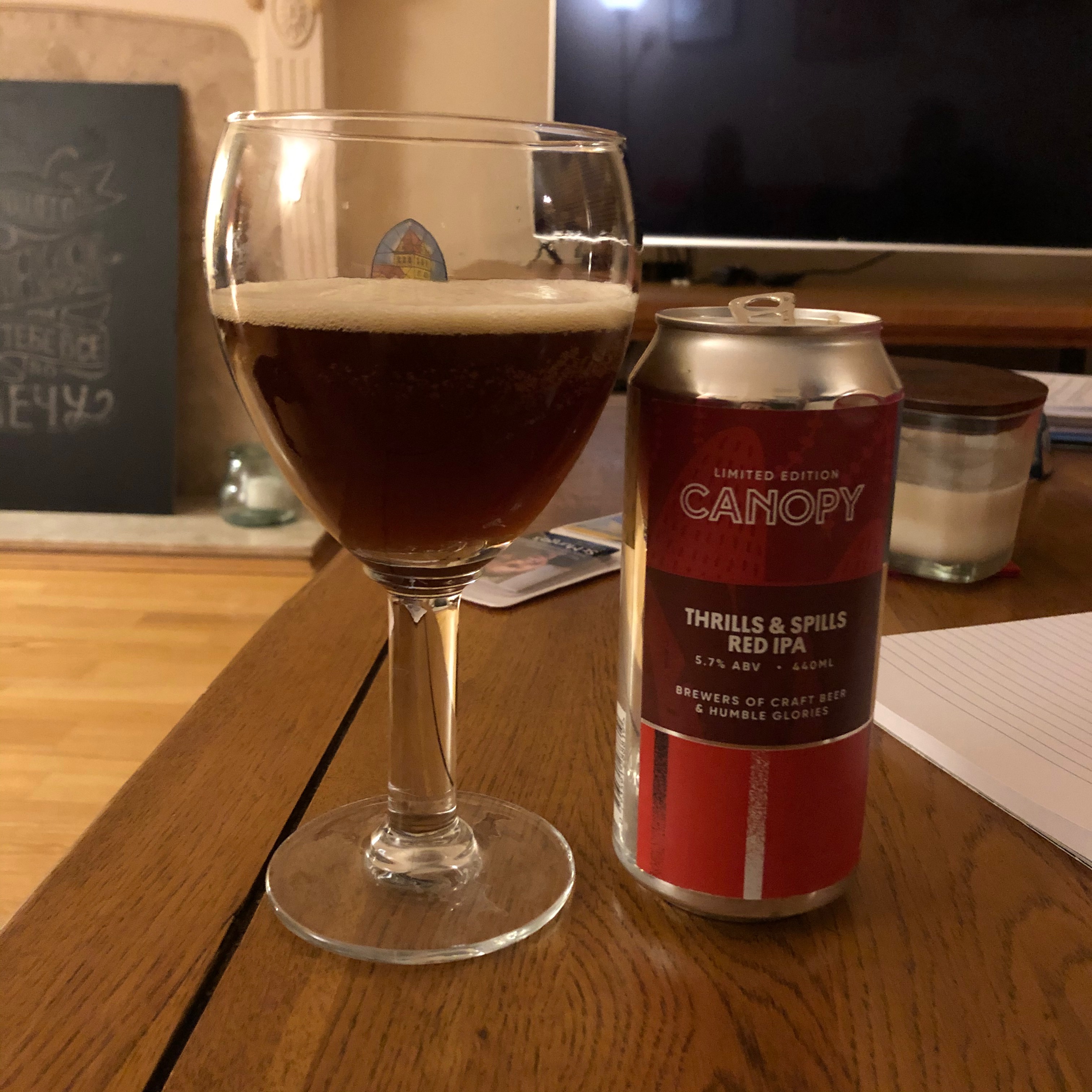 7. Thrills and Spills Red IPA, Canopy Beer Company, 5.7%
This very hoppy red IPA lives up to the colour of the style. It's hoppy on both the nose and the palette. There's some caramelisation. My fellow tasters pointed out that there's some smokiness and a burnt taste which I didn't get at first. I think I detected these as caramelisation. There's also a fruitiness later on. Based on what I recall of the previous tasting, this one slides into the number 2 position above the Steam Lager but under the Glowfly. A nice beer indeed.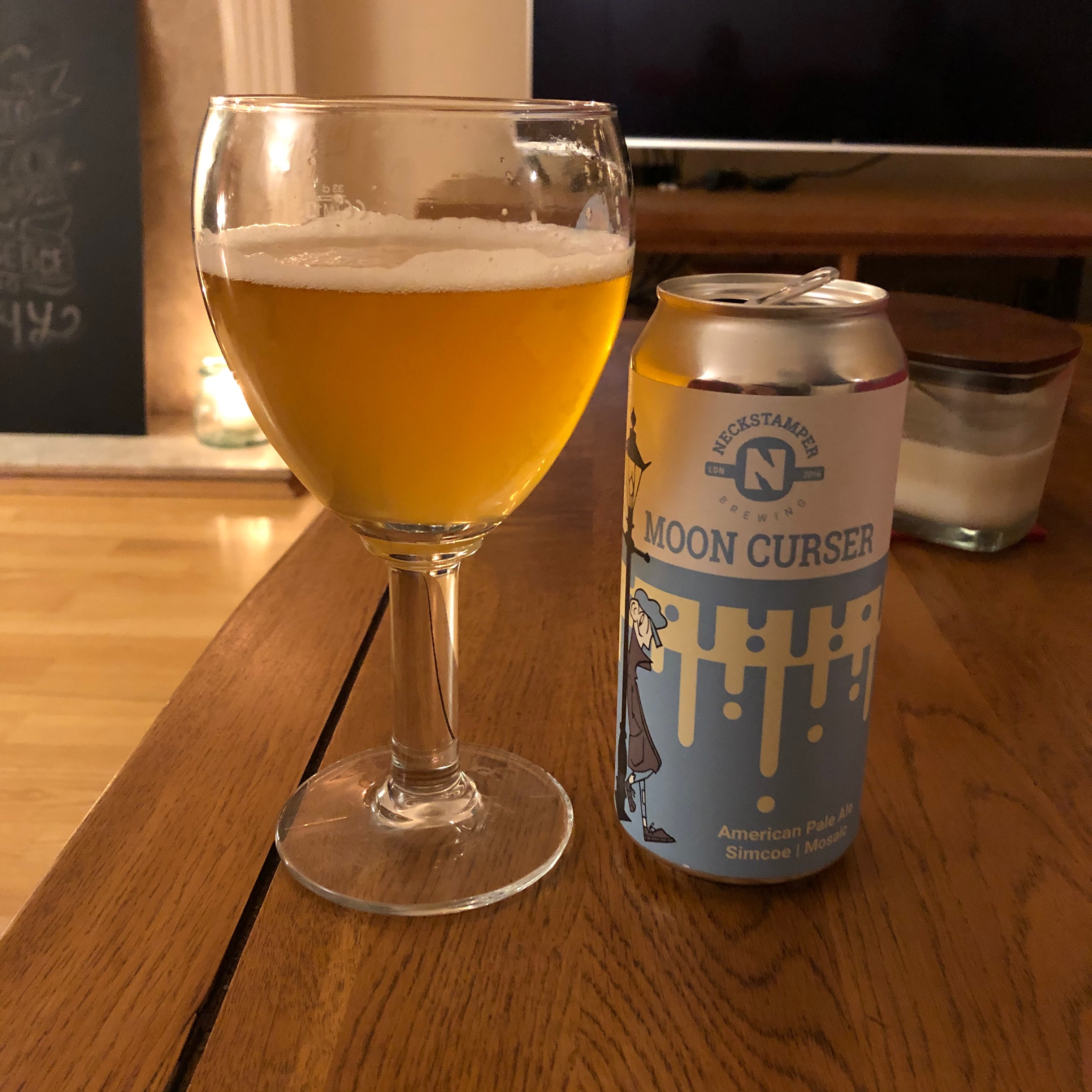 8. Moon Curser American Pale Ale, Neckstamper Brewing, 5%
This APA has less going for it than Thrills and Spills. It's got the soapiness of the hops, it's fruity but it feels thin for a 5% beer. I'm wondering if I opened the wrong can first. Still, it's not bad but it isn't in my top three.
The next box arrives in February. Happy and safe drinking folks.
You can follow me on untappd here: https://untappd.com/user/chrispinnock.