The case against making homemade wine
[caption id="attachment_10089" align="alignleft" width="297"]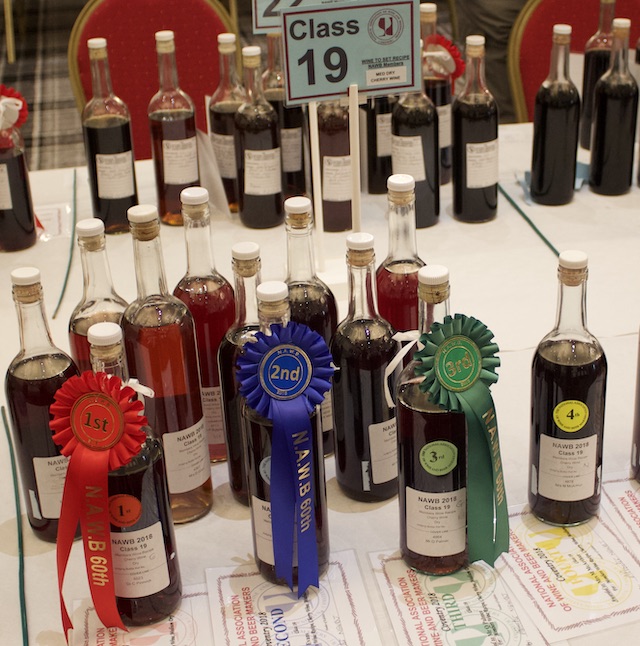 The winner (apparently)[/caption]
I have been making wine at home on and off for five years. And frankly, most of it hasn't been very good. I have good success four times and the rest hasn't been great. Even the Cherry Wine that won first prize in the National competition wasn't very good.  A fellow brewer and I tasted it after the prize was given and our only explanation was that the 1st prize label had been put on the wrong bottle. (Actually, I suspect it just stood out on the table that day - the best wine is not always the winning wine.)
You may have noticed that "Wine" has disappeared from this blogs menu. I've decided to give up making it, after kicking off this year with making one wine a month. I've also ended up with far too many demijohns, airlocks and bits of equipment. It's time for these to go on eBay.
Here is why I'm giving up making wine:
You can buy great wine cheaply in the supermarket.
Many of the winemakers I know remember different times. They either couldn't get good quality wine due to cost (or availability) or their budgets were so tight that every penny counted. In the 50s, 60s and 70s, home winemaking was very popular indeed as a result.
The wine that I make at home can cost anything from £1.50 to £3.50 a bottle depending on ingredients. For around £4 I can get a bottle of passable wine and for £7 upwards I can get a bottle of decent wine. If I take into account the time it takes to make the wine and fiddle with it, it is a false economy to make wine at home to save money.
2. Typically, supermarket wine tastes better than (my) homemade wine.
Actually, supermarket Dettol and supermarket manure probably taste better than my wine. I jest of course. I've made a couple of good ones. A few years ago, I made a lovely apple wine that cleared perfectly and my friends did not notice the difference from a commercial white wine until I revealed the secret. I've made a reasonable carrot wine and a reasonable parsnip wine. In both cases, there was a hint of root vegetable though. I made some mead that one of my friends liked, so I guess that was a success. And more recently I made a half-decent rose.
There's no point in making it unless someone will drink it and enjoy it at the end.
3. There's too much fiddling about. Grapes actually make the best wine.
Actually the initial process of making the must and moving it around the fermentation bins and jars is not too bad. If you just rerack and bottle it, then that's fine too. The wine, however, has to survive a long period for it to be good. I've had wine oxidise, go off and generally be a nuisance. One of my airlocks blocked and I nearly had an explosion due to a poor decision about filling the airlock. We'd just got Luna and she must have heard the bung pop out next door to her. It's tedious cleaning those things up.
Where the top amateur winemakers improve their wine is in the blending. By blending wines, you can get a balanced wine that you would not get by making it on its own. However, according to the textbooks, the best thing to make wine out of is grapes. Bananas are also good but need to be balanced well with other fruit. Just short of grapes are gooseberries. Grapes make the best wine and I have no longer got the patience to tinker with different wines.
4. The feedback loop is quite long - start young
At one of the last competitions I went to, my table was approached by a mature gentleman called Richard. He was carrying a handmade box containing two of his wines. They were absolutely delightful. He'd been making wine for over 60 years and the wines in the box were probably 5 years of that. From beginning to end the process can be quite long. You've got to be prepared to wait. At the low end, you are looking at around 4 months, but with some wines (like potato wine) you may have to wait years.
5. There are other worthwhile fermentation causes
Now compare the situation to brewing beer. It is possible to make very good beer at home and in a short time. The feedback loop is shorter. Unless you are into Barley Wine and very strong ales, the length of time from making it to drinking it is usually less than 3 months. It keeps up to a year if kept correctly. In my view, some of the homebrew beats the beers in the pub (although in recent times this is changing).
[caption id="attachment_10091" align="alignright" width="300"]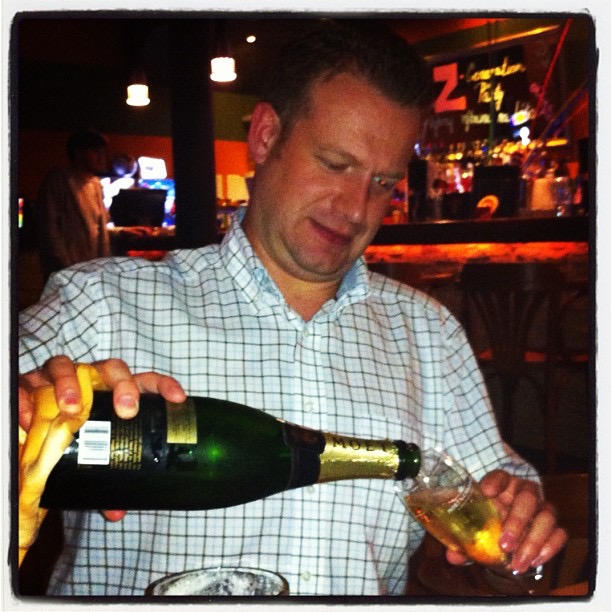 Some time ago[/caption]
My conclusion is this - if you enjoy making wine or you enjoy entering amateur wine competitions, keep going. Don't let me stop you. In fact, if your wines are any good, send them over here for testing. I have four wines left to bottle. If they are reasonable I will keep them - any hint of them being rubbish and they will help unclog the drain. But I will be focusing on beer in the near future.