After a couple of meetings yesterday morning, I set off on my bike and 40km later, I had trouble. Basically, I cannot do two consecutive days on the bike on this diet. One day I might be able to but at the moment, I cannot. I had a little rest in a neighbouring village before doing the final 4-5km home. When I eventually pluck up enough steam to do a 100km, it will be on a cheat day with plenty of carbs to keep me going.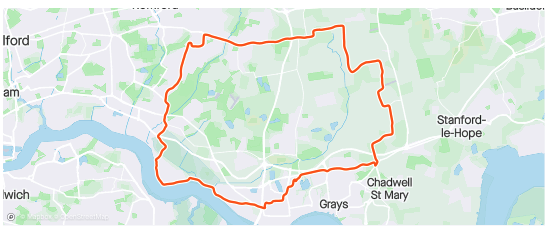 The ride was also difficult due to the headwinds. It reminded me of a ride I did in 2013 between London to Paris. On our second day, there were heavy headwinds on the stretch between Calais and Desvres. Actually, I wanted to throw the towel in. I was one of the early starters and came in last. Everyone arrived at the first snack stop so late, that they loaded up as though it was lunch.
We ended the week with lots of salmon, a large salad and some asparagus.
This morning, I got up early - not because I particularly wanted to, more because I was awake. As I type this it is 655 and I've done all the measurements. I will take today off and in fact, I've started the morning with a bowl of cornflakes. The measurements continue to decrease including my waist size which has lowered very slightly. Last night I managed to get a lot of REM sleep and had a memorable dream. Here are the statistics.