I took the day off from dieting yesterday with the view to going out and having Sunday dinner in a restaurant for the first time in ages. I got some exercise in the morning with my dog, who was not happy about being left out of the dinner arrangement. We had one main meal but ended up having some snacks as well. Sunday would not be best described as a dieting day.
We went to a restaurant where we have been loyal customers for some time. The reason we have maintained loyalty is that on almost all occasions we have been the food has been excellent. A couple of years ago they lost our booking and we turned up to find it was not possible to eat there. They used to do a set roast menu on a Sunday - £23 for three courses. Given the level of the food, it has made sense to go to the restaurant instead of somewhere like a Toby Carvery because it's cheaper and better. It's still on one of their Facebook sites, but unfortunately, they don't seem to do it anymore, which they might have told me when I booked by telephone.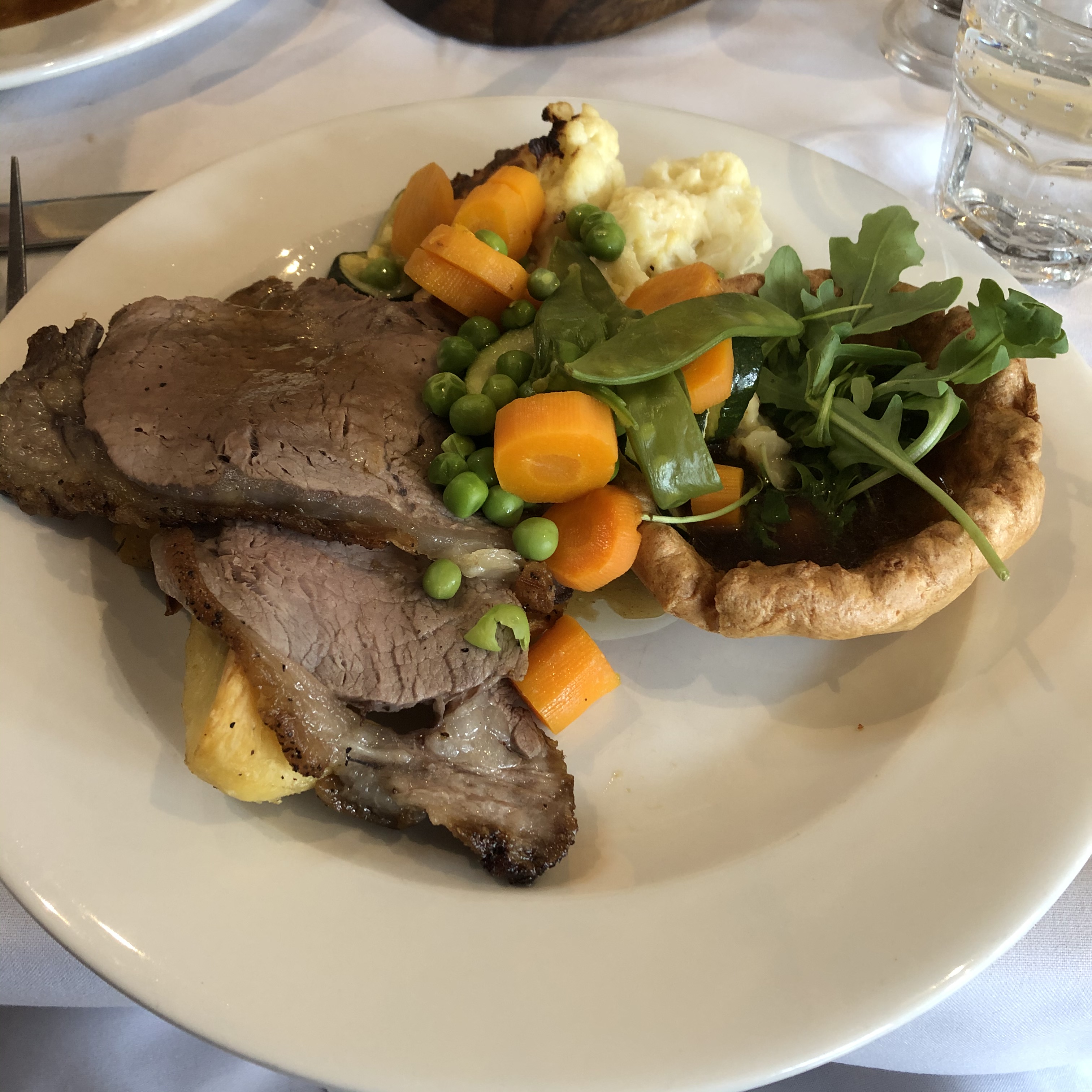 Yesterday's visit didn't feel right. We entered and the staff didn't seem to be too bothered. I went to the bar to ask about our booking and one of the staff didn't want to be there. She was groaning about how the day was dragging. Great start. We were eventually seated, not offered a drink and time passed waiting for someone to take our order. I had the crayfish and prawn starter. It came in a jar on a slate, so when I dug into it, debris went over the table. My wife was having similar issues with her salad. How about some plates, please?
The staff were slow to clear the tables and weren't on their game. They didn't want to be there. We waited a long time for a dessert menu, decided not to bother and ended up getting something from Waitrose on the way home. Selling us a £6 dessert each and a coffee takes seconds and is a no-brainer. The roast was good and the food was of a high standard actually but the service was mediocre - no-one really seemed to be bothered. And as a result, I'm not sure I can be bothered to go again. What a shame.
Anyway that was the "one meal of the day"... we ended up snacking, watching television and having a bit of a rest, which was much needed. As expected, today my weight is up but my fat weight is still below 15kg. I will be back on the wagon today with my main meal later on this evening.