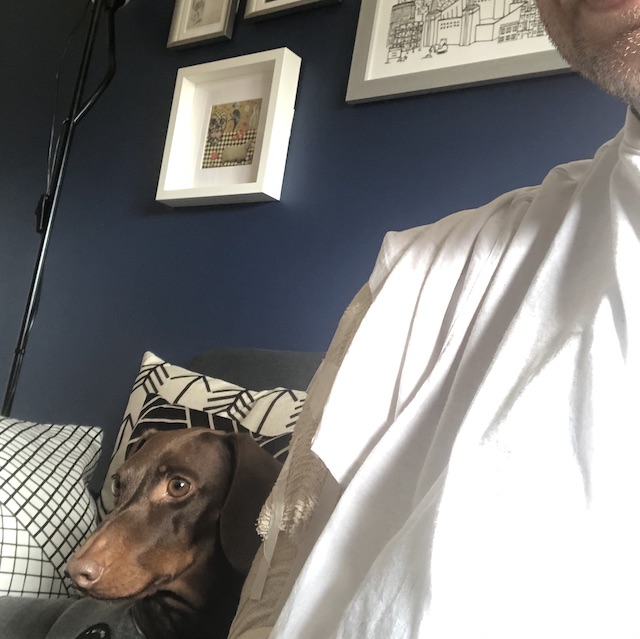 My dog, gawd bless 'er, is getting frustrated that I can't play with her. She keeps trying to lick my bruises. All good intent I'm sure.
Since coming off my bike a week and a half ago, I have not really been paying attention to diet. However yesterday I had a fairly normal one meal a day routine, with the main exception being some ice cream.
Out of curiosity, I got on the scales this morning. Usually, I am wearing my Fitbit and I'm not because it is currently difficult to get it on and off. I've got a brace that weighs about 250g. Interestingly I've not put much fat on. It's likely that my limited ability to move around requires a huge amount of calories. Now that I feel myself again and I'm not reliant on painkillers, I intend to get back into my routines.
Here are the small stats I've collected. The last collection was on the day of the bike accident. I'm pleased to see that I'm not putting on a lot of weight.