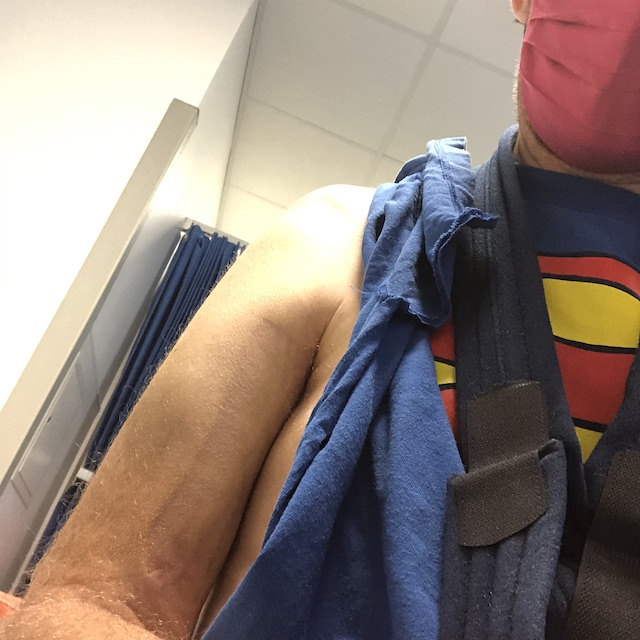 I had a successful trip to the hospital. The progress seems good and the brace has been adjusted again to fit my arm. In fact, the plasterer was surprised at the quick progress. The shoulder is wasting but that is something to sort out later. Unfortunately later in the day, I jarred the arm. I doubt I've done damage but its still a bit sore. After almost 4 weeks I still need to take it easy.
In terms of diet, I held out until 1700 and had some almonds and cheese whilst waiting for dinner - salmon, scallops and salad. We had red wine too making it an amber day by 125ml of wine.
Today I will take it easy, write some teaching essays and do some research for work. I'm in ketosis this morning, but my fat has shot up slightly.