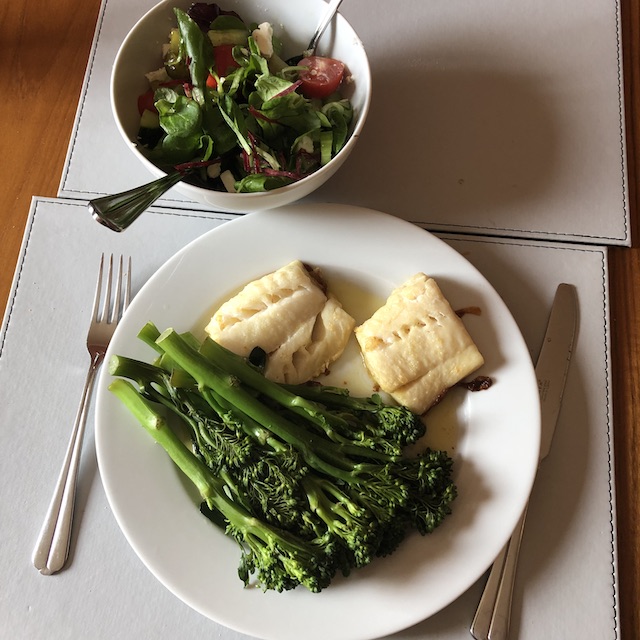 Back in the saddle
After a break for a couple of days, we are well and truly back in the saddle. Yesterday I resumed and numbered it day 79. The meals during the break consisted of pie and mash, Wimpy and KFC. I had a few beers as well. You can see that my weight has gone up but nothing too terrible.
On Saturday I had bacon sandwiches and corned beef sandwiches. I didn't feel particularly good afterwards. If anything, I don't get on with bread anymore. I like the taste immensely but it doesn't seem to sit right once I've eaten it.
Yesterday I had a mid-afternoon meal of smoked haddock with broccoli and salad. I had a large chunk of cheese to top up an hour or so later. Today I will take a similar approach and have some homemade burgers.
I've finished the bulk of the teaching course. All I need to do now is evaluate two lessons of other teachers and give a 15-minute teaching session online. I will be preparing for this today along with lesson planning.
I'm back to pain management. I moving my bad arm around to get it moving and to avoid a locked shoulder. Unfortunately, this means it gets rather sore. I'm looking forward to getting out of the brace in two weeks, all being well.