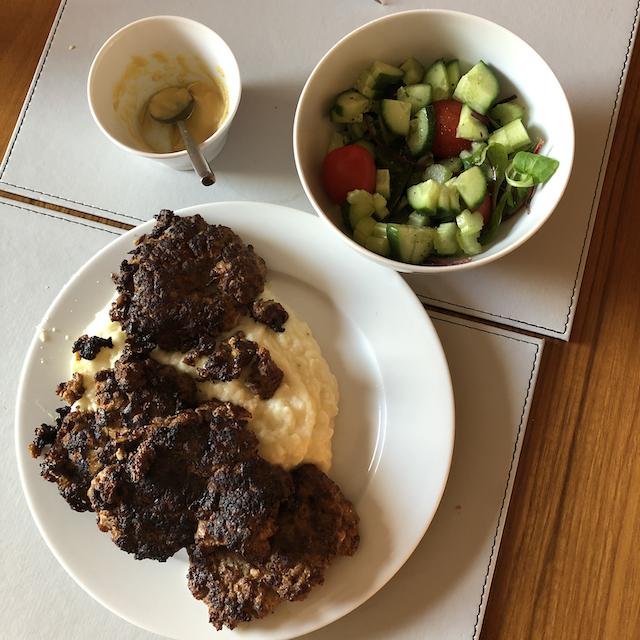 Yesterday was another day of normality. Lots achieved. I've finished preparing for my micro-teach session which is being held this evening. It feels like a formality, but I will put the effort in. Once that is complete, a couple of forms are needed and that's the Level 3 award for Education and Learning finished. It was worth doing. I've learnt a lot about the modern focus on inclusion, diversity and individual needs.
I had dinner around 4 and it consisted of 4 burgers with cauliflower mash and a salad. The burgers look overcooked in the picture, but actually, they were fine. It was a lot of meat. My stats have gone in the right direction overnight.
Today is likely to be similar but once I've got through the micro-teach session, I'll probably open a bottle of wine.
My arm is uncomfortable but the movement is coming back slowly but surely - hence why it is uncomfortable. Just have to keep going.