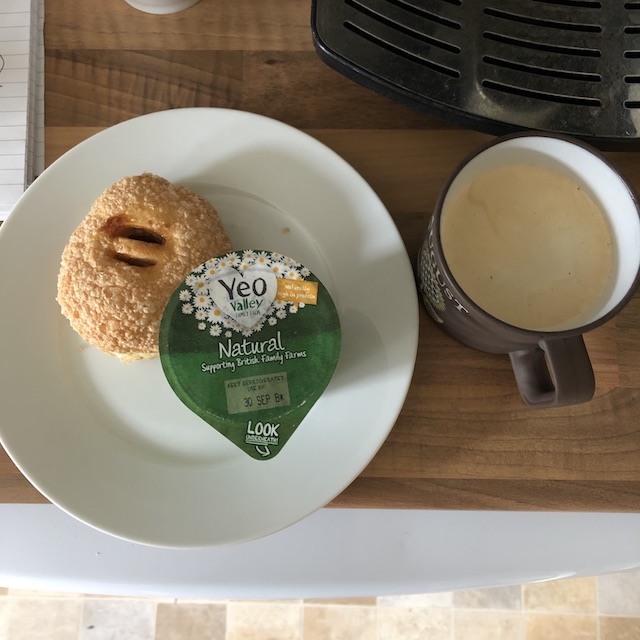 At last, I have finished my teaching qualification. It took me about 4 weeks of effort in the end. Last night, I presented a micro-teaching session to a couple of chaps and we covered a formula in brewing. I rewarded myself with some wine afterwards and that is why we are on amber. My weight today is down but I've had to do it from memory because the Fitbit Aria is refusing to sync it.
I took the dog for a long walk yesterday which she needed, but I've managed to hurt my toe somehow, so walking is slightly unpleasant. The last mile was quite difficult. Still the step count yesterday was respectable.
I had one meal yesterday and that was beef mince (again) with cauliflower and broccoli mash. I have been eating around 4pm for the last couple of days giving me a break in the afternoon and a bit more room to get things done in the evening.
We start today with a coffee and an Eccles cake. I suspect there will be eggs royale later and a takeaway this evening. I don't intend to do very much today.