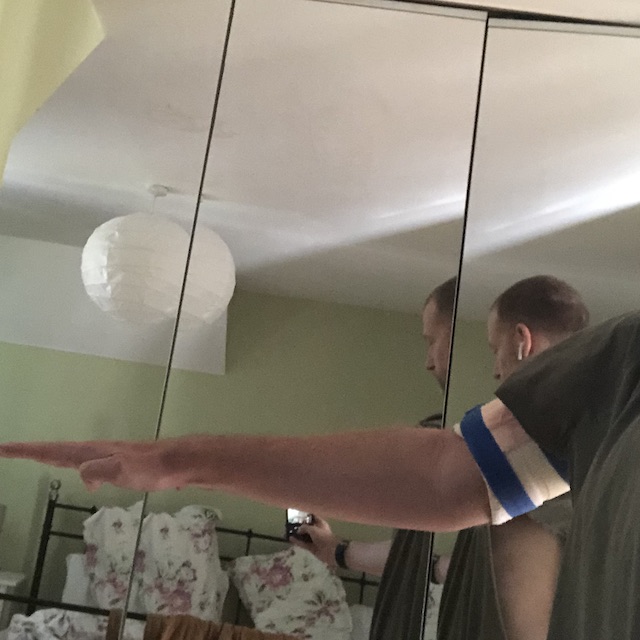 I'm up early and I might pop back to bed for 45 minutes or so. The unpleasantness of having a brace on for weeks is taking its toll and it is difficult to get comfortable. I just want to rip the thing off, take a proper full shower rather than just having to pussyfoot around the brace and move on. I can remove the brace, but there are potential problems if I don't put it back on properly... so it's safest to live with it for another week. The good news is I can get the arm almost horizontal so we are making progress. Slowly but surely.
I had a very long day yesterday. I ended up having a piece of cheese around 1900 to keep going and dinner around 2000 - Chicken wrapped with bacon and a salad. And despite what I said yesterday we had some red wine - hence the yellow. Not a disaster though. Everything statistically is heading in the right direction.
Also, my car was passed its annual service and was upgraded to CarPlay. I was able to try it out but I can't drive yet... Looking forward to a much better SatNav experience.