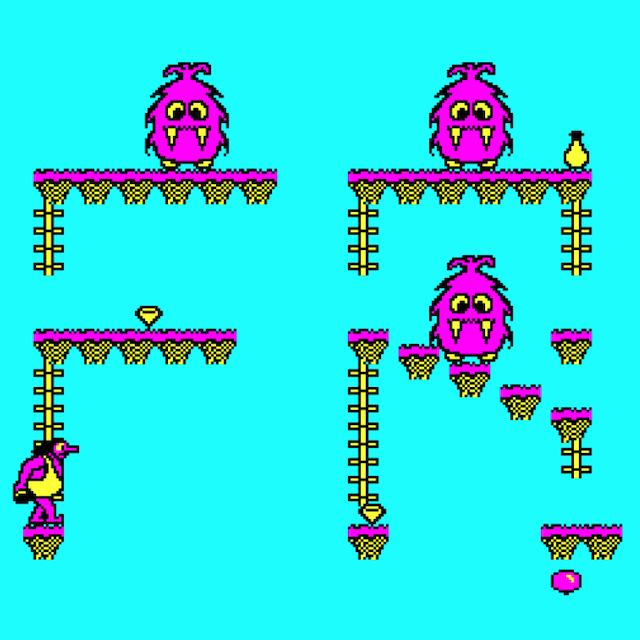 This week, I stumbled upon this site. It contains every BBC Microcomputer game and many self-published games. You can download the images for use in an emulator or you can play them in a web browser. It's amazing really that the emulator runs in the browser. I have to admit I spent a few minutes at lunch playing Frak!
This took me into nostalgia. Frak! was written by Orlando (Nick Pelling) who wrote several games in the 80s and ported some games to consoles in the 90s. He has also written a book. Frak! was published when he was 20. The picture shows the graphics on the BBC, which for the time were amazing. Big chunky sprites. The game is challenging to play as well.
Also available on the site is Repton. This game was written by Tim Tyler when he was 16. Both games were amazing achievements for those young adults. It is one thing to write a computer programme, but another to produce one with superb graphics.