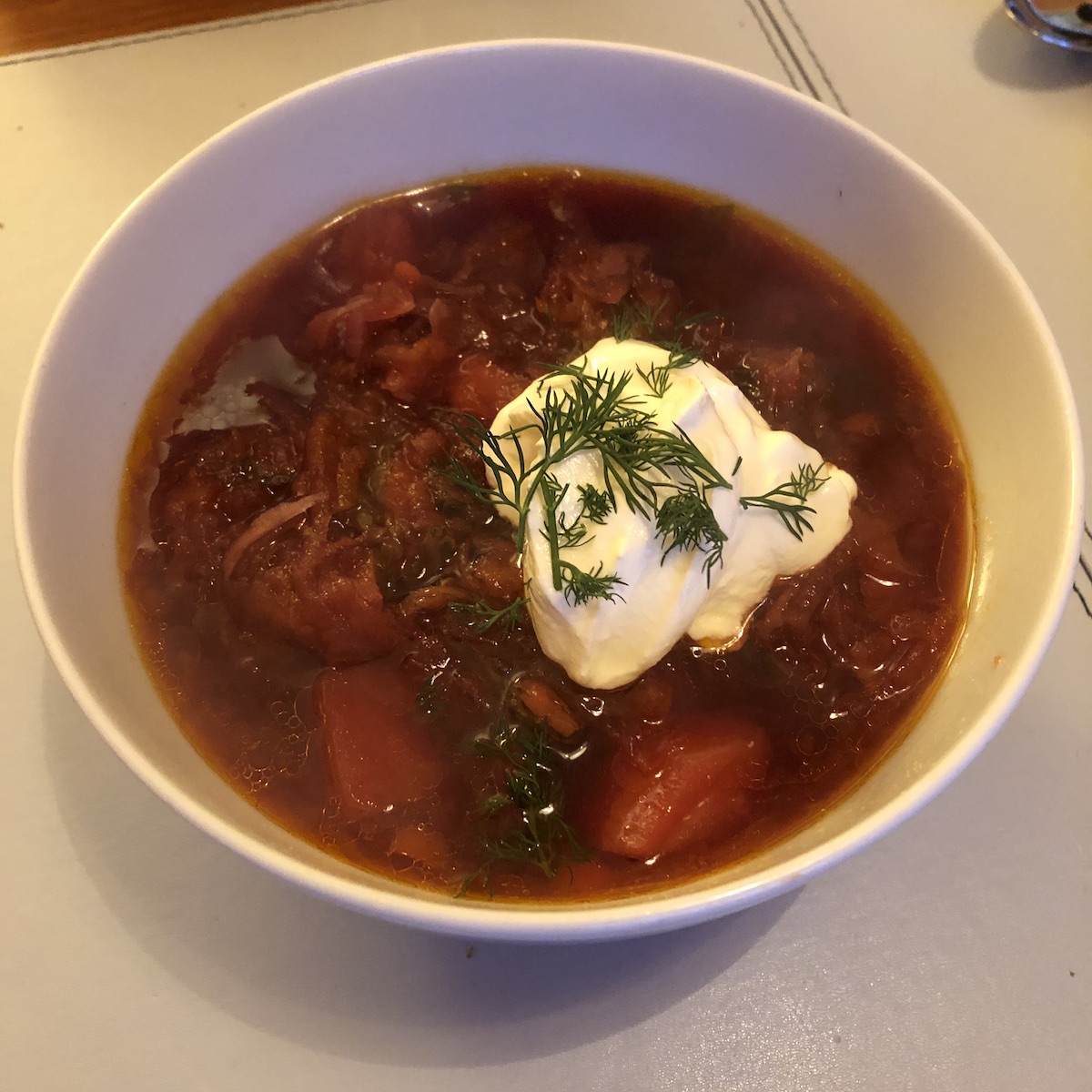 Day 95 was a bit of a "failure". The aching arm is breaking my concentration. I also had a bit of brain fog and so, in the end, I decided to have a cheese omelette for lunch. I know, a dreadful sin. But unfortunately takes me out of the one meal a day territory. However, the omelette didn't really help. I suspect I was tired as I didn't sleep well. I'm going to have to figure out how to sleep comfortably again, perhaps even putting the brace back on...
The drop in temperature isn't helping either, but I refuse to put the heating on until October.
Our main meal was borsch with lots of bread, so it was hardly keto-friendly but a welcome change. I haven't made borsch for some time. If you make it, a top tip is to use a food processor. Juliening beetroots can get very messy indeed.
[caption id="attachment_10971" align="alignright" width="300"]
Trying the perfect the cross-section of Eggs Royale Supreme[/caption]
I will be taking a break today as usual. I've started it with eggs royale and end it with a takeaway and a couple of cold ones. I have persuaded one of my old school chums to come to my house and help with the garden. I say "help" - he doesn't realise is he is going to do most of it. The lawn has not been touched for over two months.
The weight went up overall but the fat level hardly changed which is what is important. It will be destroyed today, however! Strangely I have ketones circulating. Here are the statistics: