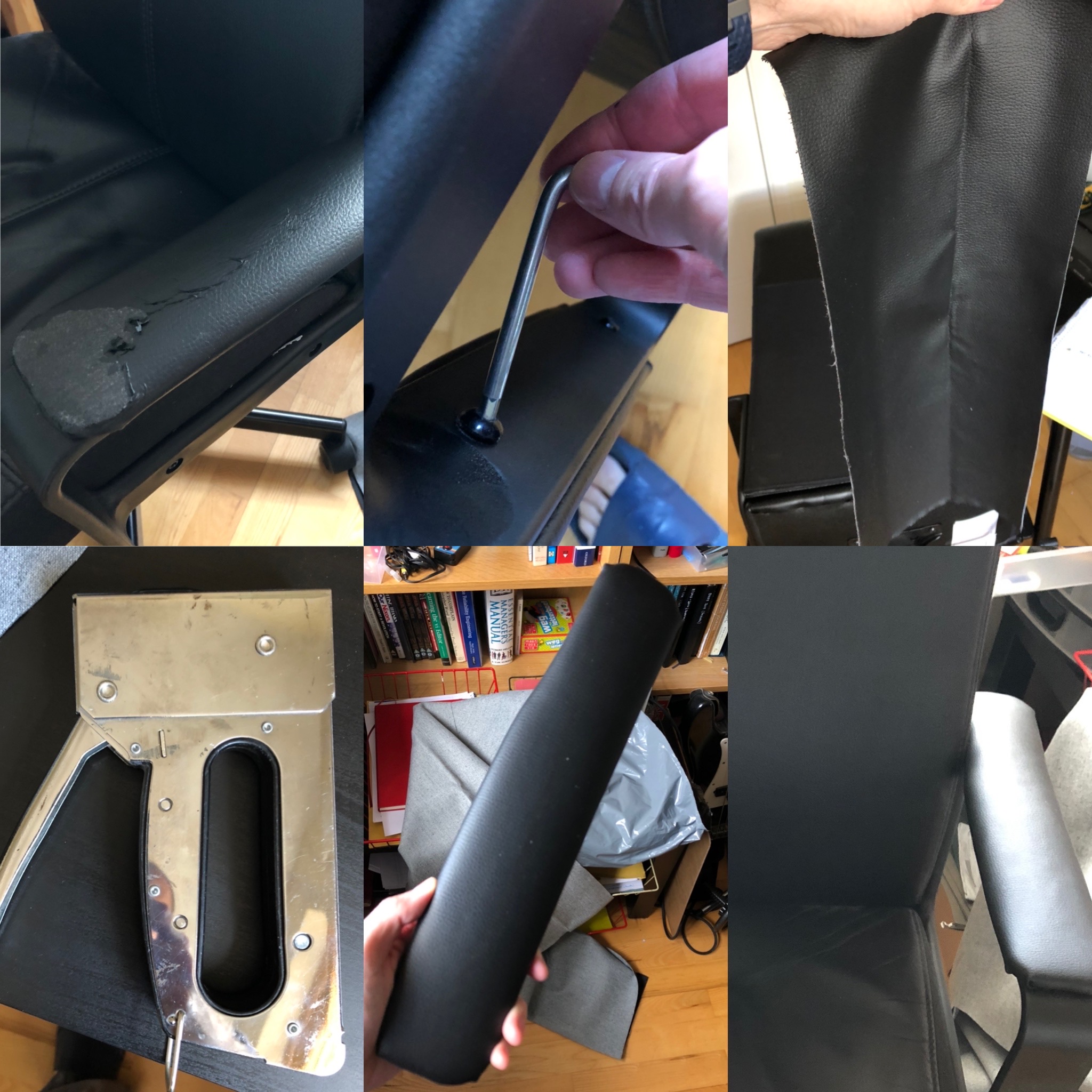 My Ikea swivel chair has been annoying me for a couple of months. The fake leather on the arms started to deteriorate and it has been getting worse and worse. I borrowed the family staple gun (every family should have one somewhere) and purchased some material from Amazon. In a quiet moment today, I was able to fix the chair in 30 minutes or so.
The arms come off easily with an Ikea key and the staple gun is the right tool for the top. There's a bit of gaffer tape in the mix too, but no-one will ever know it is there (except you and me of course - shoosh!). The chair is now ready for another 5 years of service.
Fixing stuff makes you feel good and saves money overall. The chair sees daily use, so the cost of the fix is less than a penny a day. You may recall I managed to fix my hair clippers earlier in the lockdown period. They have served me well over the past months and I haven't been to a barber since February.