The nights are drawing in and I'm beginning to feel it. I'm hibernating and sleeping more than I would normally.
1. Quote of the week
I found, as every teacher does, that there is nothing like teaching to help one learn. — Dalai Lama
In order to convey a good understanding of a subject, it is necessary to know more than the average learner.
2. What I'm reading
I picked up Thatcher's Downing Street Years again after a couple months of it being sat on the bedside table and I'm making progress through it. I expect to have finished it by next weekend. Whatever you think of Mrs T, it is an interesting read to see what her view was. One thing that struck me in this week's reading was that she referred to Thatcherism as if it was somehow independent of herself. She is very self-assured and confident of herself but does occasionally admit her mistakes.
Currently, I'm wading through the late 80s with descriptions of policies on the national curriculum that affected me directly. I had to take over 10 GCSEs in different subjects, largely due to the overhaul. Before that time, the only compulsory subject in England was Religious Education.
I found it an easier read than Tony Blair's autobiography but interestingly I had to put that down and take a break as well. I'll have this finished next week and I won't say much more - you need to read it yourself and make up your own mind.
In parallel for a bit of "light relief", I am progressing through Andreas Malm's book Corona, Climate, Chronic Emergency. The first chapter compares the current Coronavirus situation with that of Climate change. It argues that a large number of people are dying from climate change, yet we have not reacted in the same way as we have toward the Coronavirus. You can purchase this book directly from Verso and they supply a watermarked DRM-free e-book with the paper copy.
3. What I'm doing in my free time/enjoying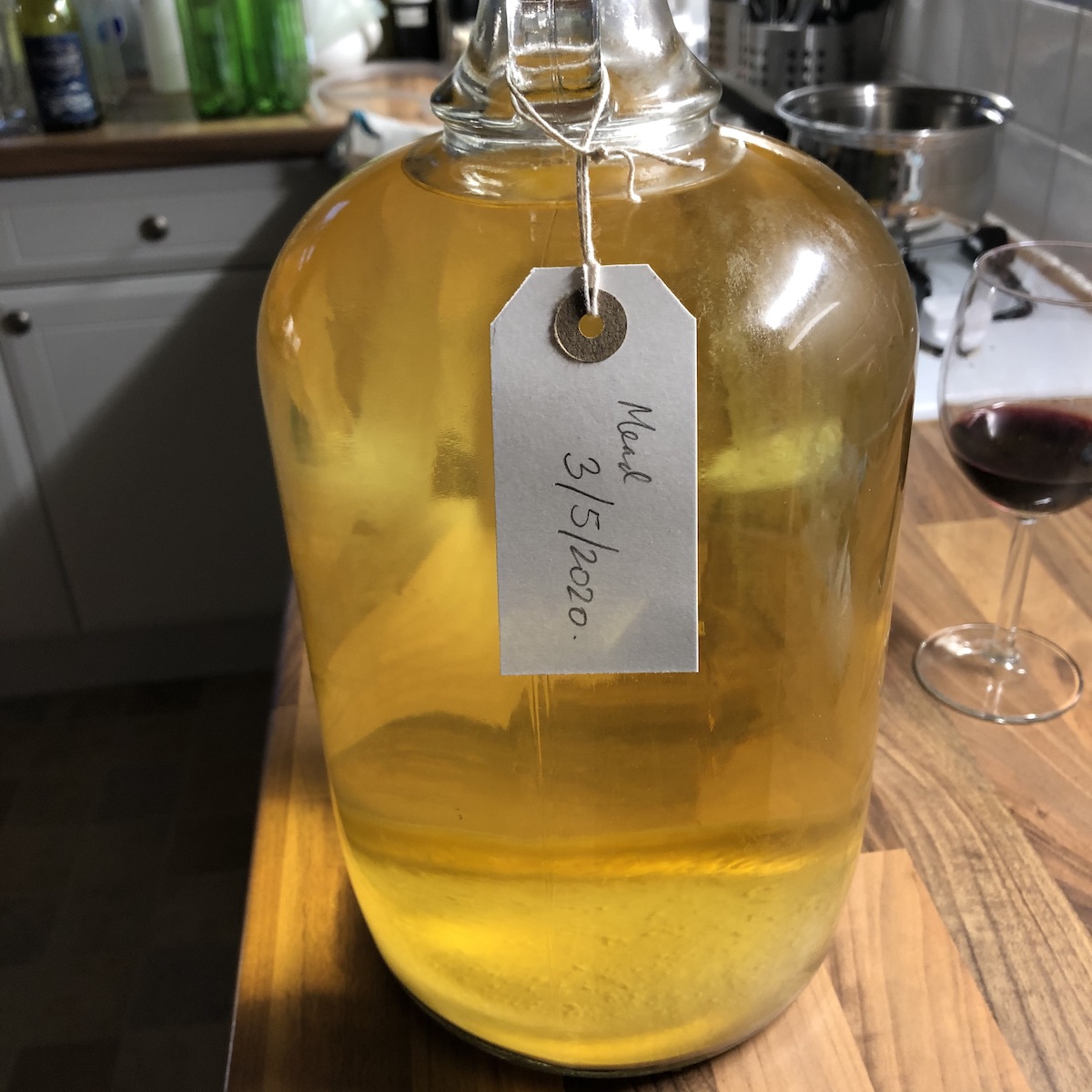 Last weekend, I had another editing session with my coauthor on our Barley Wine paper and we are very close to having the final draft finished. Unfortunately, the next step will be cutting bits and pieces out.
I racked the four wines I made earlier in the year. The Blackberry wine has finished slightly sweet but is drinkable. The Blueberry wine is too tart - I've tried to mix it with some of the Blackberry wine, but I suspect I will just discard it. The Pineapple wine has finished like a Sauternes style wine. The Mead is half decent. This is possibly the last time I will be doing wine - it's effort and I cannot make it as good as commercial wine.
4. What I'm learning more about
I'm reviewing the theory of brewing and I'm currently looking at the formula to compute alcohol by volume ABV and alcohol by weight ABW. I had hoped to understand it fully and use it in a presentation. Unfortunately, it is quite complicated. The ABV formula we use as homebrewers (take the final gravity from the original gravity and multiply by 132.717) is vaguely accurate for the strengths of beer we brew, but the mathematics behind it is quite complicated. Back to the drawing board on that.