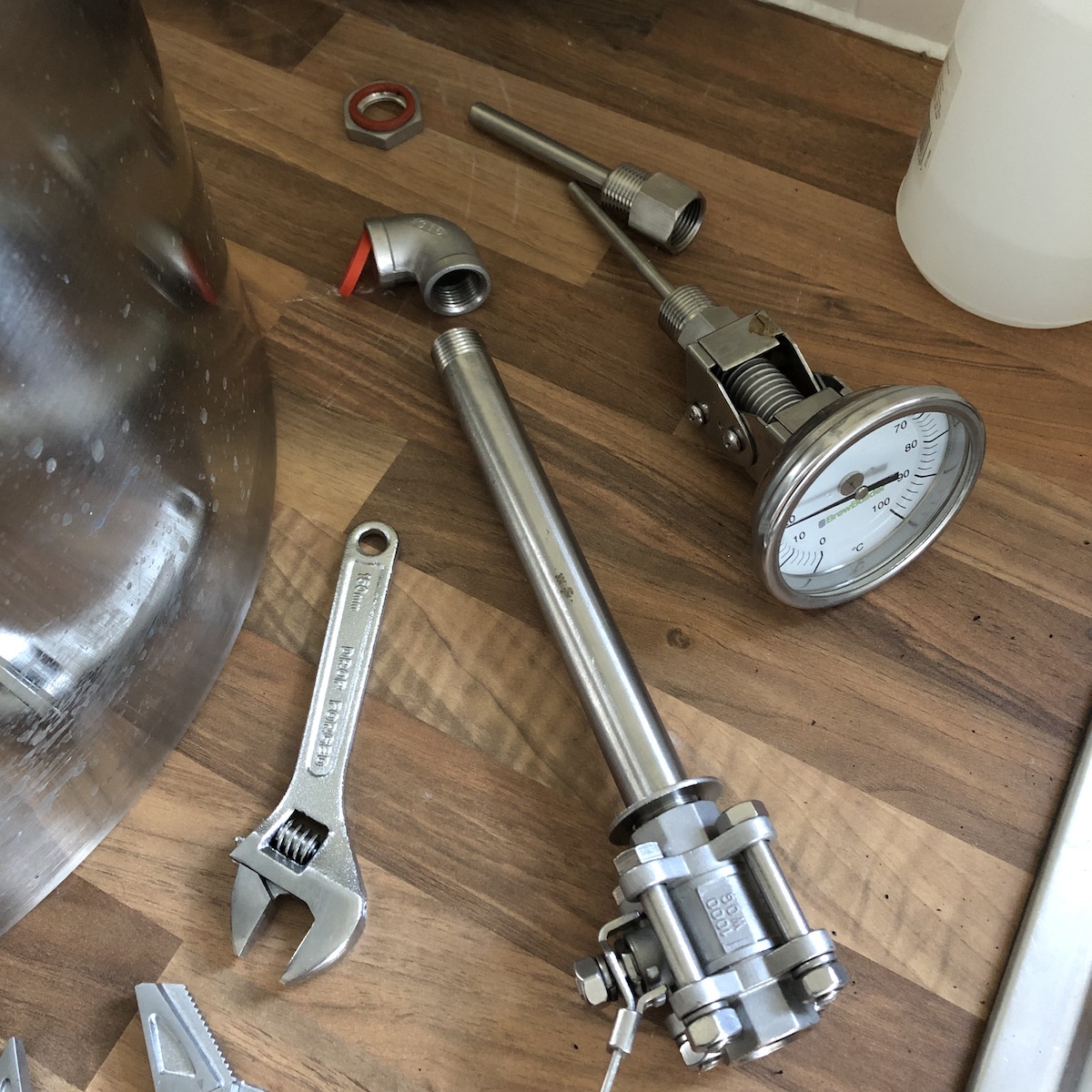 It's been a rather bad year for brewing. I've had no incentive to do it because beer needs drinkers and although I enjoy a few cold ones on a Saturday, I don't drink enough to justify a 23l batch every month. In the good old pre-COVID days it was possible to have 7 or 8 lads over to finish the barrel in one sitting. It is unclear when those days will return.
Even my new mash tun remains in pieces. I started to figure out how to put it together this week with the help of its creator Mr Lard at BrewBuilder (yes, they do call him Mr Lard).
Not having a working arm over the summer hasn't helped either, but that is almost back into working shape. I can lift light things and I can move stuff around. So it's time to brew again.
This week I brewed a clone of a commercial recipe and as I know the recipe from the brewer directly, I'm not going to put the exact detail here. It's a pale ale and the name, Covidlier, is a play on the original recipe's name. I used equal proportions of pale and lager malt, together with a small amount of caramalt for colour and wheat malt for head retention. The grain bill is about 4.25kg and I had no difficulty with the lifting and shifting.
The brew day went to plan. No spills and no mess. And I used dried yeast for a change. And I think I may well be switching. The Lallemand ESB dry yeast is eating away at the sugars and this morning the beer was healthily fermenting away at 19.5 degrees in the beer fridge. This one is going to be good. I can feel it.