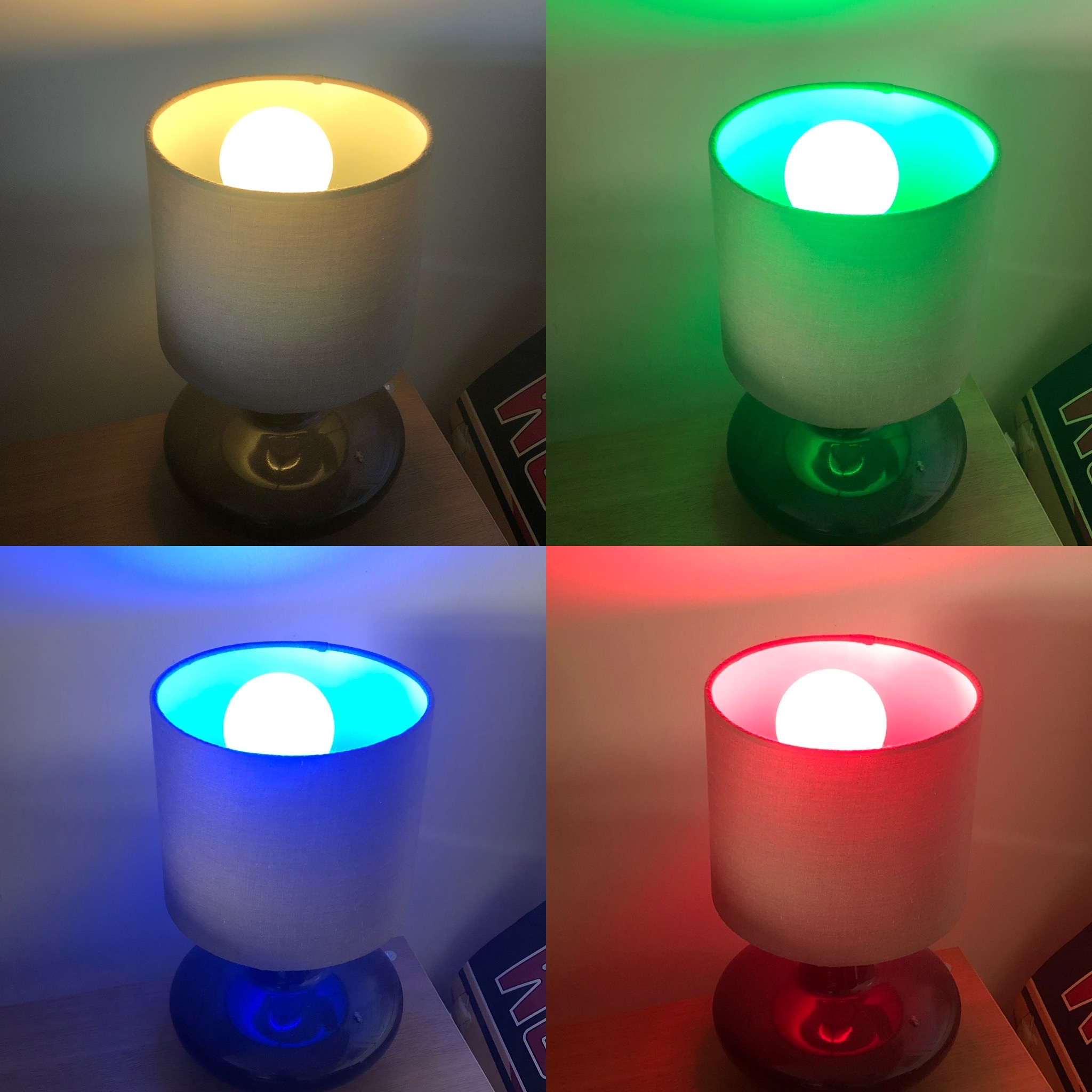 Yesterday I was doing some Christmas shopping on Amazon and saw these bulbs. These LE Smart bulbs fit into a standard bayonet light socket and have all the electronics on board to work with Alexa and Google Home. There's a screw fitting edition as well. From an app, you can change the brightness, colour and intensity. It has a reading mode and a relaxing mode. And you can schedule the on and off times.
I'm an Apple Homekit user and I also use Homebridge.io to connect Homekit with devices that don't normally work out of the box (which in my house is most of them). I bought one bulb just to try it out, not really knowing if it would work.
The bulb arrived at 2030 and by 2045 I'd paired it. You put it in a light socket, turn it on for 10 seconds, then turn it on and off 3 times to put it into pairing mode. There is an LE app, but the Tuya Smart Life app detects the bulbs and connects them. Furthermore, it has all the controls you need for the colours, intensity and scheduling. One quick reload of Homebridge and the devices appeared in Apple Home too. There's enough API presented from Homebridge that the Apple app can control the colours and intensity too. Job Done®.
Looking back at IoT over the last ten years, my first programmable socket was a Wemo. It still works. It actually works better than when I first had it - the software was full of bugs. For the last 5 years or so the Wemo switches have been solid. But they are big. Last year, I bought Tuya compatible switches which are much smaller. I used them for my lamps. Now we can buy bulbs with electronics in them and we don't need the switches. The only disadvantage is there is no switch on them to turn them off which means you need to have a phone around to operate them, but being able to change the warmth of light outweighs this disadvantage.
(The lamp was given to me by my grandmother in the early 80s and it's now been given a new lease of life in the world of IoT.)