The Barbican and the area around it are obvious examples of Brutalism. The Barbican estate was built on an area devastated during the Second World War. It is the home of the Barbican Centre, the Museum of London, the Guildhall School of Music and Drama, and the Barbican Library. It contains an upmarket housing estate. If I could scrape together a couple of million, I'd move there without question. The location is great and you probably would not need a car. But it is really expensive with studio flats starting at around £300,000.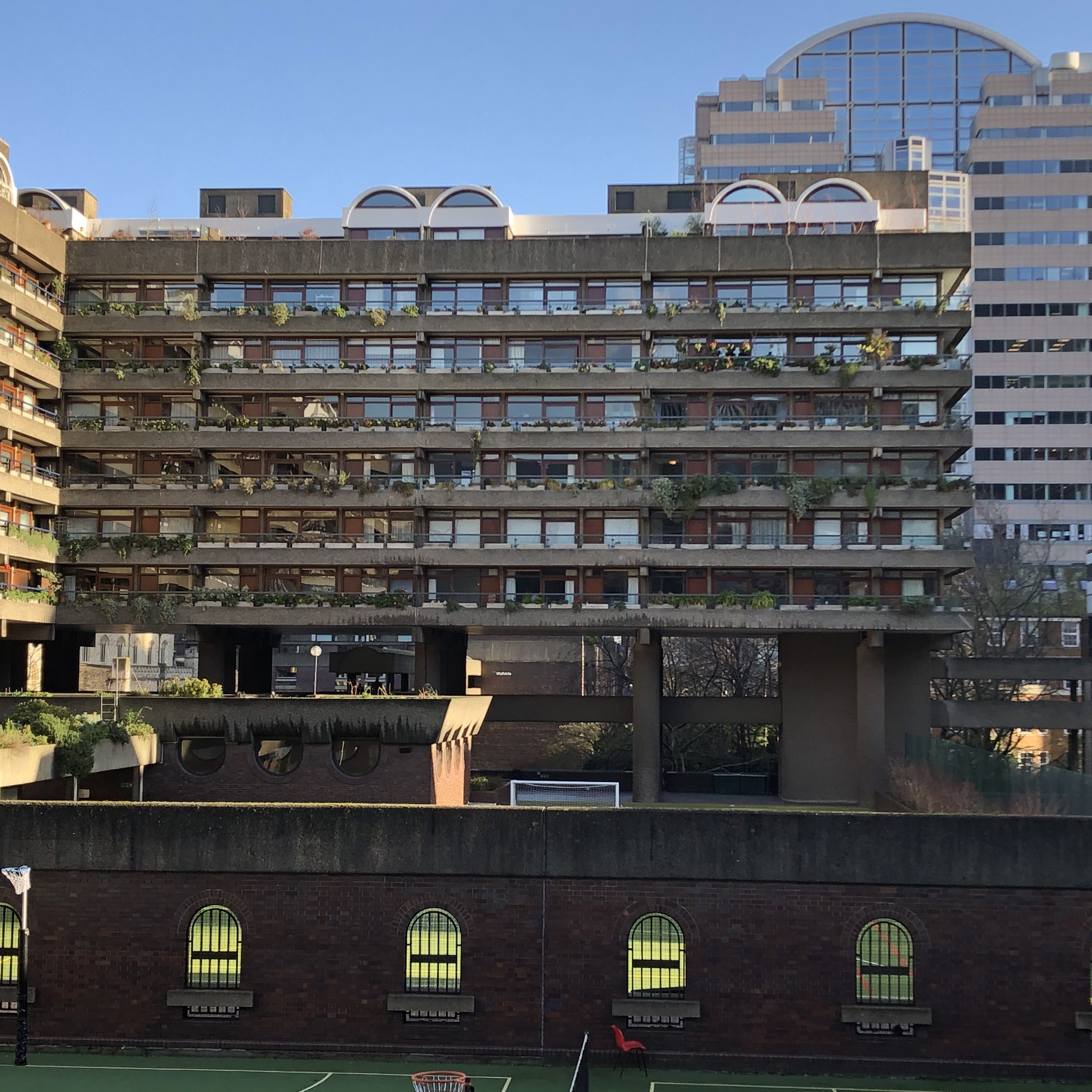 The Barbican Complex is a Grade II listed area and is named after a Roman fort that was nearby (a barbican is a fortified outpost). The estate was built from the 60s onwards and was designed for the affluent - the judges, lawyers and bankers.
For me, being there gives me a strange warmth. I've been going to the Barbican since I was a child - to the arts centres and to concerts, but also occasionally just to go somewhere. You can get a great afternoon tea in various places in the complex.
It also reminds me of Berlin somewhat. There is no shabbiness, but the interiors of the flats seen in the early Barbican brochures remind me of the show flat in the DDR museum. There will be more pictures of the Barbican in this series.
This article is part of a series on Brutalism and similar architecture.