An 8-bit memory from Napoli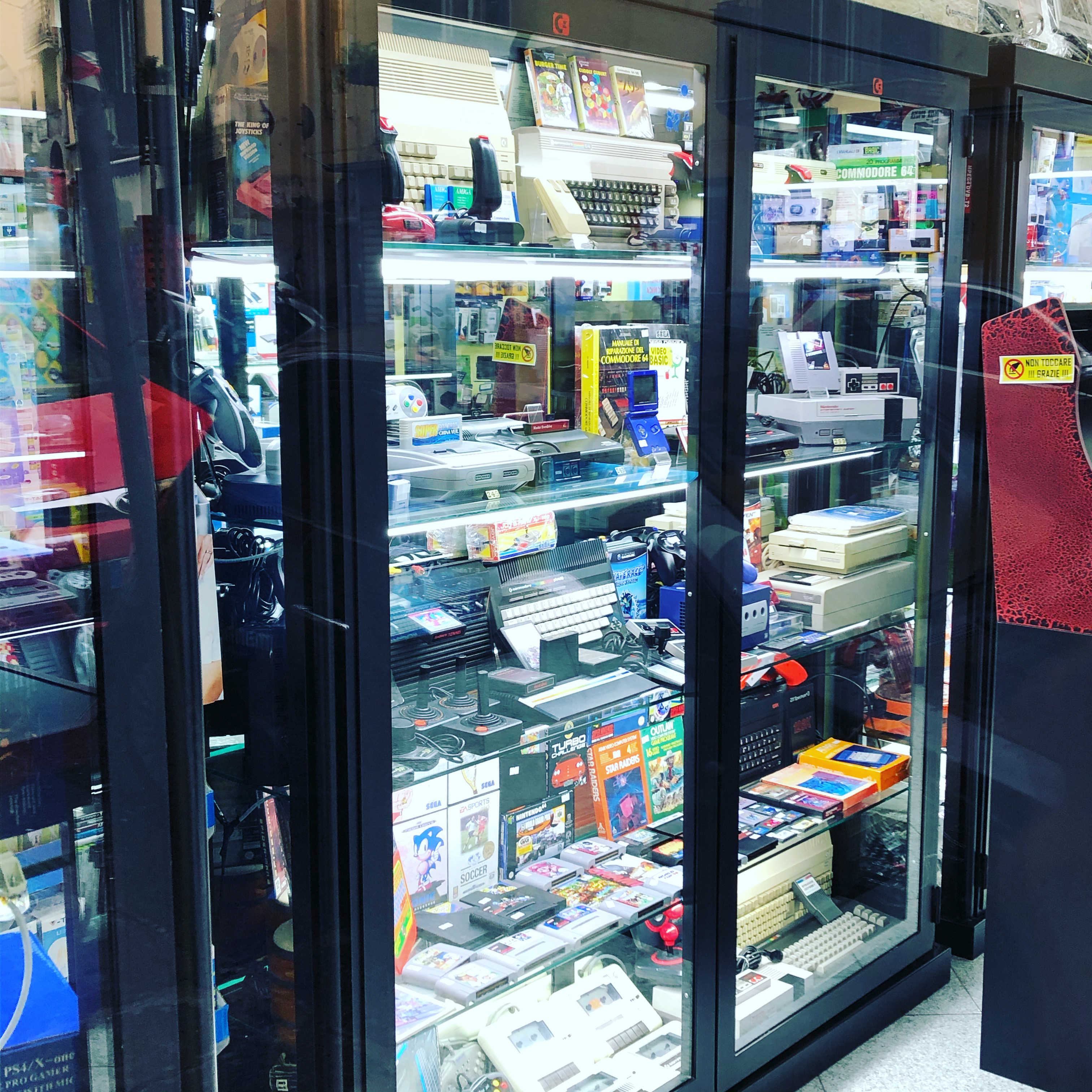 I was going through some photographs recently and I found this one. It was taken in Naples. We stayed in a quiet neighbourhood, not too far from the coast, in an AirBNB. Across the road was a traditional espresso bar with a machine that looked like it had done its duty over the years. We had our breakfast in the bar - usually a small pastry and a coffee.
Around the corner from the AirBNB, there were a few shops. This one caught my eye. They had a lot of old 8-bit computing equipment, mainly Commodores and the store seemed to be geared at retro computing. I do not understand how such a store can maintain its business, so it must do other things too.
The shop brought back warm feelings of being young and when 8-bit computing was fun. There were many different computers to learn about and lots of peripherals to play with. This shop window captured all of that and brought back that warmth for a moment.