An Experiment with Barley Wine
with Phill Turner
I'm pleased to announce that our paper on Barley Wine has been published in the March 2021 edition of Zymurgy.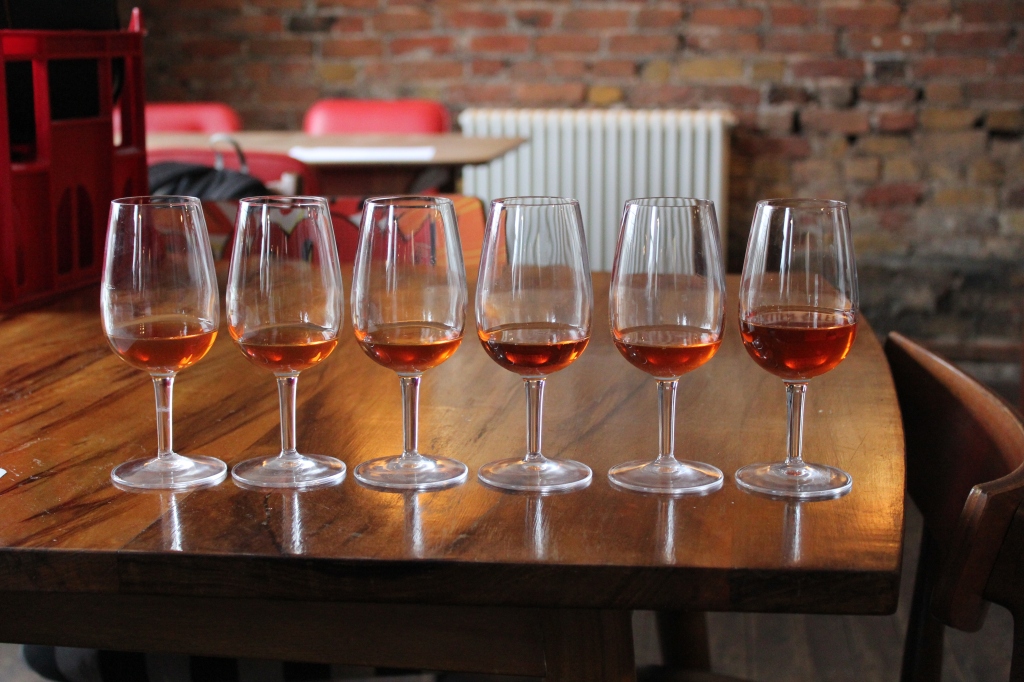 Abstract
We brewed a large batch of English barley wine and split it into six different batches. Each batch was fermented with a different yeast. The barley wines were held at the same conditions for fermentation, then they were bottled with fresh yeast. We've conducted tastings at our beer circle a few months later and with some beer judges one year on from the brew day. In this paper, we present our findings.
Background
In 2019, Phill and I brewed a barley wine. We split it into six batches and pitched the following yeasts:
Scottish Ale (WY1728) - the yeast we would usually use for Barley Wine
Nottingham (LalBrew Dry)
French Saison (WY3711)
Trappist (WY3787)
Thomas Hardy (WLP099)
London Ale (WY1028)
The paper concludes that, at least in our experiment, the Scottish Ale yeast produces the best result followed by the Thomas Hardy yeast. The Saison yeast produces a good beer but it isn't really a Barley Wine. If anything it is a "Belgian Barley Wine". The Nottingham yeast didn't produce anything worth drinking.
Link