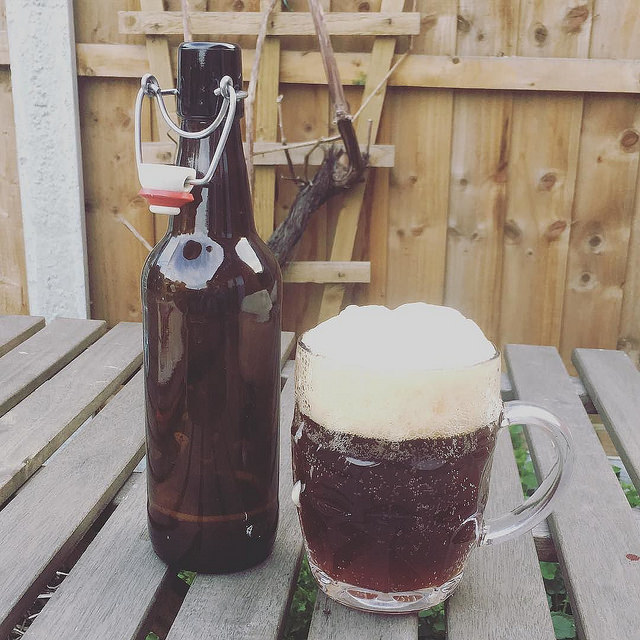 This kit came with a friend who wanted to use his homebrew kit for the first time. As I recall we had the Summer Ale flowing and brewed this Belgian Dubbel kit along with some Witbier from grains (more on this one later).
Despite a kit being one of the easiest things to make in the world, we made one mistake - too much water. The recipe said 17 litres and we put in 23 litres. The recipe sheet was written for several different kits and most of the kits use 23 litres so I guess this mistake is excusable. A couple of weeks later we racked 17 litres into a barrel using the provided priming sugar and racked the remaining 5-6 litres into beer bottles. I managed to get some Carbonation Drops in time for the bottling which makes the process straightforward.
We tried one of the bottles a week after carbonation had started and it was too young to drink. I left the bottles for two weeks in a warm place before moving them into the garage to condition.
[caption id="attachment_6022" align="alignright" width="332"]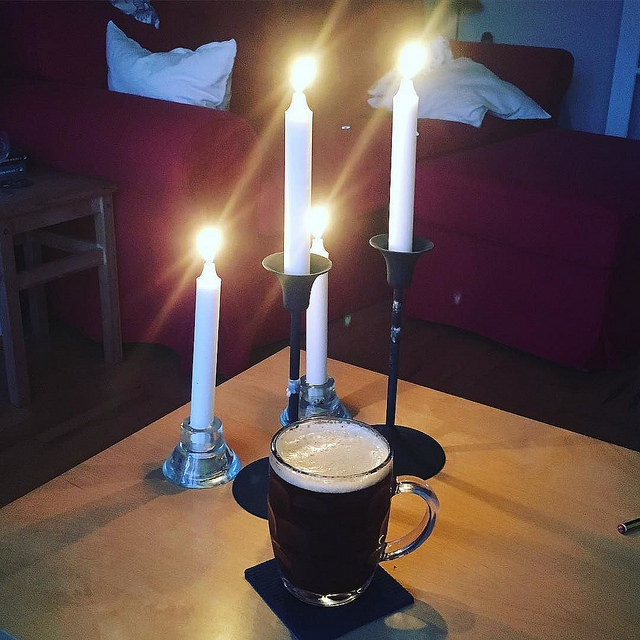 Requiem for the day[/caption]
The end result is a very drinkable Dubbel - it is not as strong in taste as a "real" one, but we did water it down some what. I was worried that the bottles would not carbonate but you can see from the picture above that I had nothing to worry about. The barrel also carbonated nicely and the head is fairly resilient to the bottle of the glass.