I'm off on my travels again and this time to a familiar place, New York. There are four places where I feel at home - London, Amsterdam, Prague and Mew York. Maybe this is just over familiarity - who knows? This trip was supposed to be a baseball trip but that is looking unlikely at least for today. As I type this, the weather is switching from rain to horrible bitty rain to wind.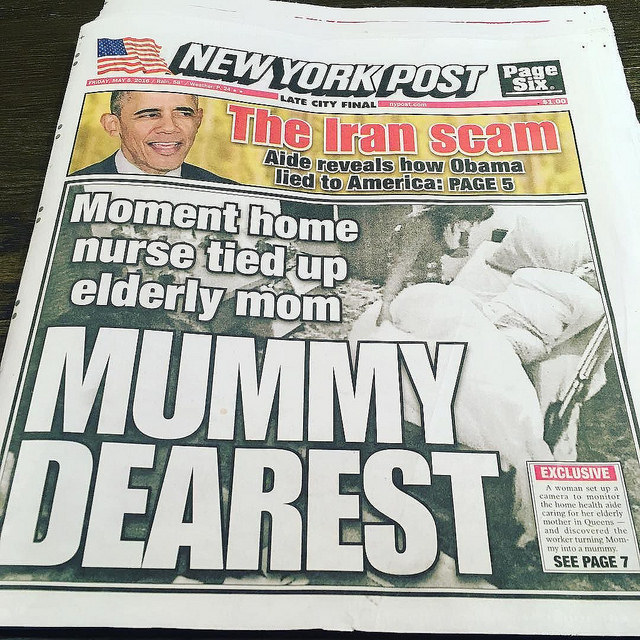 The aeroplane fought with head winds and delayed me an hour into JFK last night. The seven hours over the Atlantic was actually quite productive though. I did some Russian homework on the Genitive plural case, watched Deadpool which was entertaining and watched The Hateful Eight which was also entertaining but less so. The calm of the flight was interrupted several times by prodding from the person behind. He was trying to sleep across two seats and was not being deliberately inconsiderate, however he managed to irritate me and the person beside me.
By the time I got to Hotel 17 on E 17th St it was 2130 and all the local bars were rammed with people on their Thursday night out. Not for me - I was asleep by 2300 and my body clock kindly woke me up at 0500. It was early enough that it took me a significant time to run the hot water through - I must have been the first to shower at the hotel.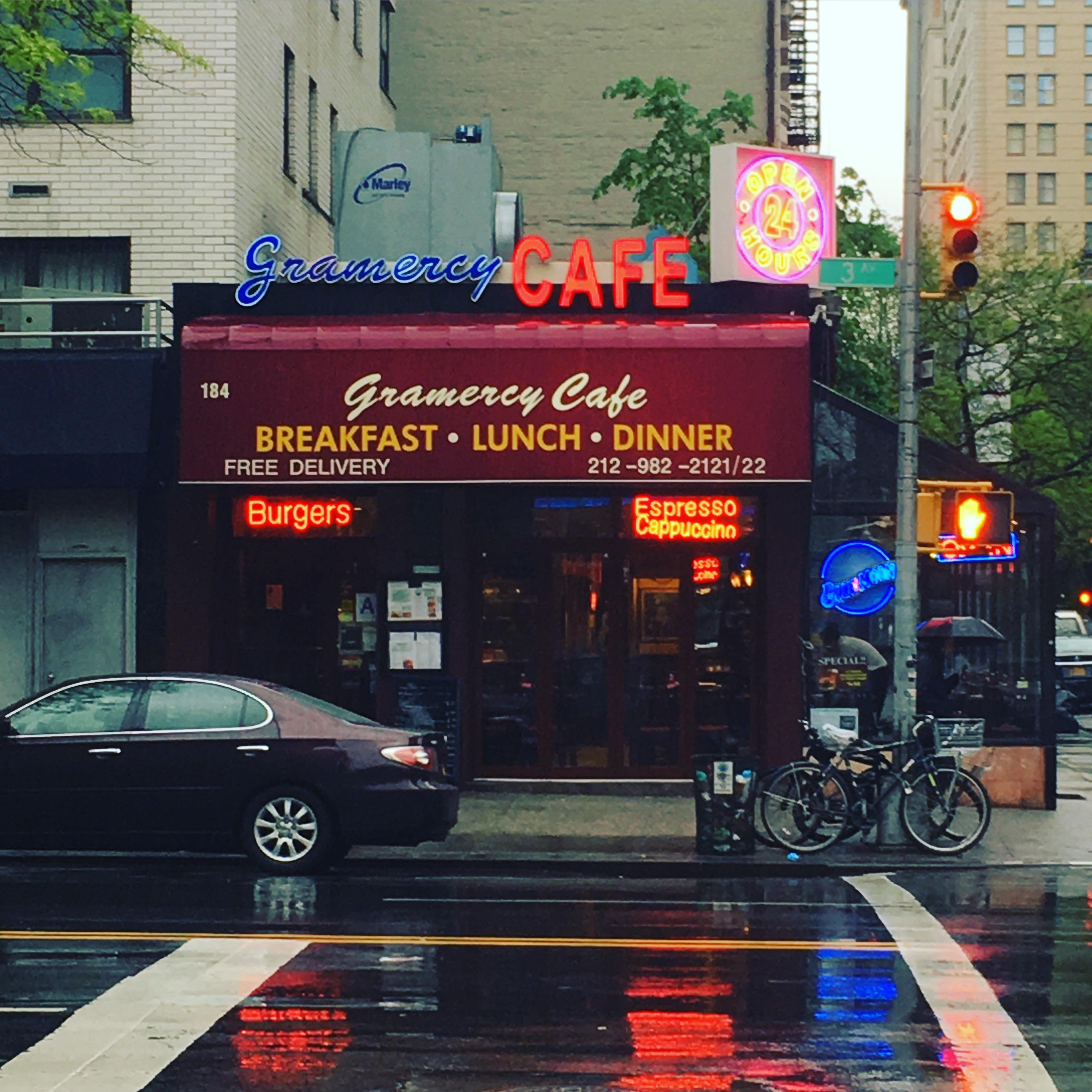 The hotel is one of the cheapest in Manhattan but it is clean and very convenient for the express subway to the Yankees stadium. The only downside is that the bathroom facilities are shared. Some people baulk at the thought - actually it is just like living in a shared house. Surrounding the hotel are a few places for breakfast and some conveniences. It would be quite possible to live very comfortably in the area. A few commercial casualties have happened since my visit two years ago - the convenience store has shut and so has the oyster bar on the corner. I never liked the oyster bar as the service was appalling but the convenience store was run by good people. These places come and go.
As I approached the Gramercy cafe, I simply could not work out how many times I'd been to New York. Without sitting and thinking about too hard, I think this is the seventh time. I've been greeted by the same waiter on every trip to Gramercy since 2011. They serve cheap and good breakfasts, and continue to do so.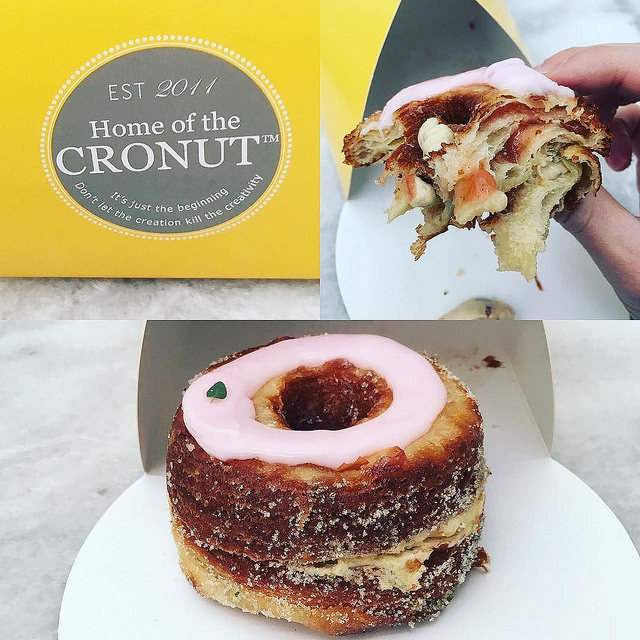 The rain put a bit of a dampener on what to do next, so I started to walk towards NoLita with a view to getting a cronut at Dominique Ansel Bakery. After 10 minutes of the weather, it turned into a taxi journey. The driver had difficulty with English and it turned out he was Polish. He got me to the bakery and that is all that counts.
Everyone else in New York seemed to have the same idea this morning and I queued for about 25 minutes to get a cronut. I'm not sure I'm a fan of this calorie bomb. Ilove the texture and caramelisation but it is very very sweet. I have to admit I had some fun with one local in the bakery who asked me if I was "in the line". "No dear, I'm queueing" was my reply. There's been some fuss recently about Obama using the word "queue" in a British press article. Americans don't seem to queue - they get in line. I once heard some Americans confused by the word "queuing". This one example of a simple difference between the two versions of the same language.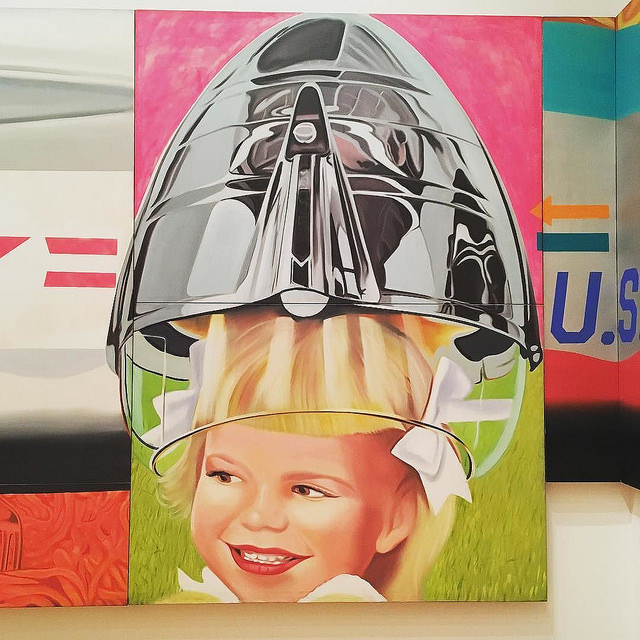 After this it was time to get on the subway network. When buying metro cards and similar things across the states, one has to put a numerical zip code into the machine. My UK postcode is not numerical, however using 10000 works to get a New York metro card. This trick does not work everywhere in the US - I've had trouble with card machines that insist on a numerical code.
After boarding I headed to the Museum of Modern Art. After queuing (getting in line), one of staff told me that I could buy a ticket online. 30 seconds later I was out of the line and in the gallery. I do like looking at art but my personality requires things like art in intensive small doses. Sometimes, art and me are hit and miss. I managed 30 minutes in the gallery, twice my average tolerance of an art gallery. However I wasn't massively impressed this time - the photography section was closed and nothing grabbed my attention.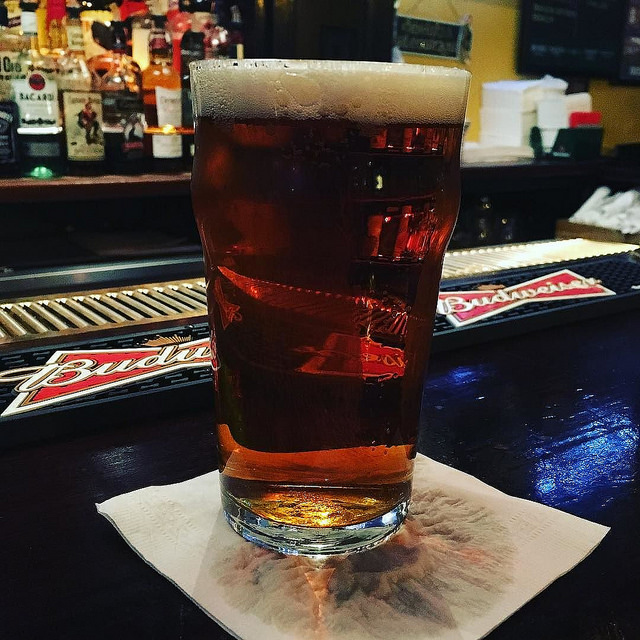 Using the principle that it is 5 o'clock somewhere and at 11am NY time, it would normally be 4pm on a Friday, I got myself a pint of Brooklyn Lager in one of the Connolly's bars. This bar is an Irish style bar stocking the usual lagers and beers one sees here - Blue Moon, Bud, Brooklyn lager and so on.
I got back on the metro back towards NoLita and as I walked up Spring St I took a split decision to head to Emilio's Ballato. I had originally intended to go to Lombardi's for a pizza. Pizza can wait today. I didn't have my glasses on when I arrived so I didn't immediately recognise Emilio who welcomed me and told me sit where I wanted. The owner, Emilio, is a proud Italian American. He would not remember me but I come here most years for a dinner. The walls look as if they were stripped down last week and the place has a rustic feel. It doesn't stop the celebrities hanging out there. The food is some of the best Italian/American style food I've had. The past 3 times I've been he's had a meatball and sausage in tomato sauce with pasta on the specials list, and that is what I had to day. I enjoy every bite as Emilio dines with two of his friends at a neighbouring table. If I lived in New York, I would come here at least once a month. It's always on the list to come here when I visit New York.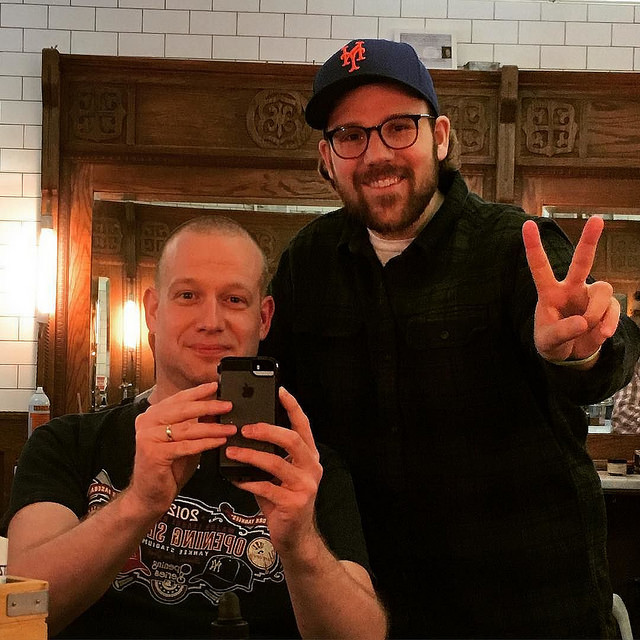 Once I'd finished with Emilio's, I headed to West Village to Fellow Barbers. I, of course, didn't travel over 3000 miles to get my hair cut in New York. I happen to know one of the barbers in the shop. Clarke decided at medical college that he did not want to become a doctor but he wanted to be a barber and he strives to be the best barber in the world. I visited him back in 2014 when I saw his story on the web.
Freshly shaven and treated with oils to try to counteract the jet lag, I headed off to the top of Manhattan to get a beer with a friend - another friend that I met via the Internet but have known on and off in person since 2001. We met in La Cheile, in the relatively quiet neighbourhood of Washington Heights. The bar has a variety of beers on tap. I have to say I didn't come to America to drink beer. I'm not a fan of the stock lagers and the craft beer movement seems to require unloading the entire hop crop into each batch of beer. However this is an excellent place to meet in the north of the island.
Hotel 17
225 E 17th St, New York, NY 10003
Phone: +1 212 475 2845
Gramercy Cafe
184 3rd Avenue, New York, NY 10003
Phone: +1 212 982 2121
Dominique Ansel Bakery
189 Spring Street, New York, NY 10012
Phone: +1 212 219 2773
Museum of Modern Art
11 West 53 Street, New York, NY 10019
Phone: +1 212 708 9400
Connolly's
43 West 54th Street New York, NY 10019
Phone: +1 212 489 0271
Emilio's Ballato
55 E Houston St, New York, NY 10012
Phone: + 1 212 274-8881
Fellow's Horatio
5 Horatio Street, New York, NY 10014
Phone: +1 212 929 3917
La Cheile
839 West 181st, New York, NY 10033
Phone: +1 212 740 3111