Strangely I was up at 7am on Sunday. I got back to the hotel at 2am and I still had the imprint of my backpack in my face from my Amtrak sleep. That is something else that is strange - I have to be really tired to sleep on trains and planes. I completely missed Trenton, New Jersey - which from what I hear is not such a bad thing.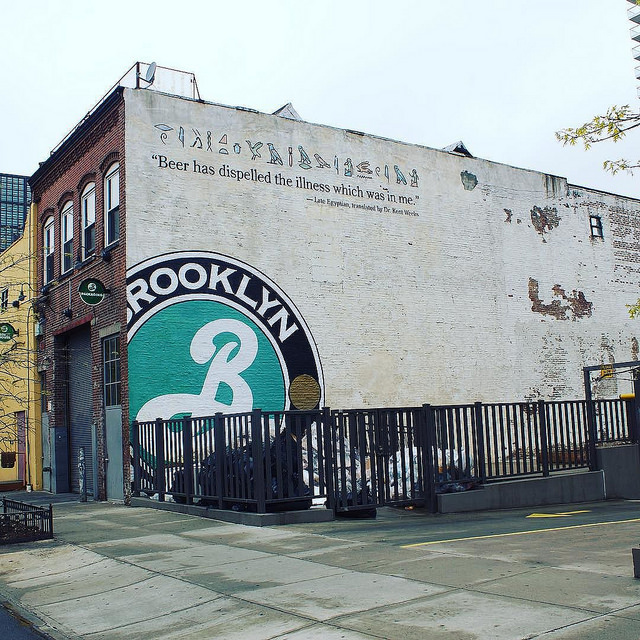 It's a familiar New York holiday routine - a quick walk to find Wifi to FaceTime my wife followed by the Gramercy for breakfast. And on Sunday I had the corned beef hash with eggs.
I didn't really have much planned. The intention was to head to the Brooklyn brewery but as usual I was up too early so I went to Barnes and Noble on Union Square to kill some time. This bookshop seems to have survived the onslaught of digital. I got sidetracked by their extensive stationery section which I managed not to buy. After this I took the L train towards Brooklyn and I was still too early for the brewery.
I ended up in Mable's Smokehouse next door. The aromas were amazing. Something I've found in the US is that people generally like to have a conversation so I ask about the smoking process and how long they smoke their briskets. Last weekend back in the UK I had a failed attempt smoking a brisket and I was keen to learn some tips. The wife was correct, I did not smoke it for long enough. Next time, I will get it right.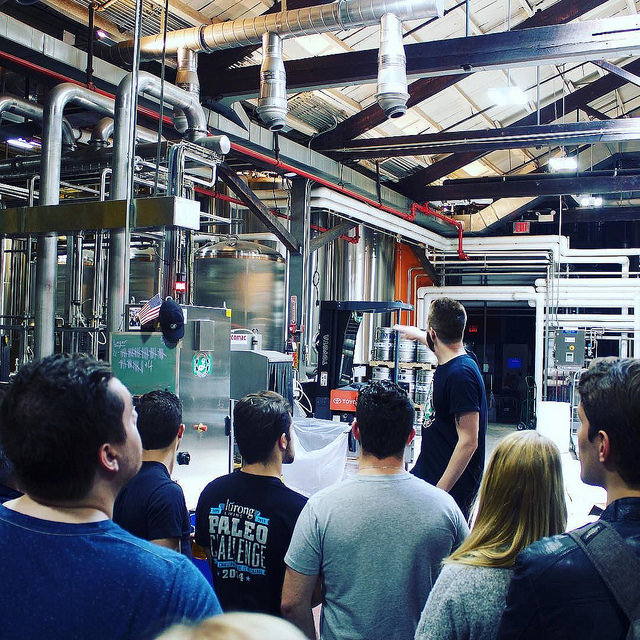 They may know how to smoke food there, but the beer is very gassy, unfortunately something that seems to be common stateside. I am used to real ale these days. The first one I tried was a Brooklyn Summer Ale. This is a hoppy IPA and it is okay. It is the first Brooklyn beer I've had that isn't their signature lager. I followed that with Shiner Bock which loses it head immediately and I don't enjoy it one bit. I don't think this is anything specific to the restaurant - its just the way things are around here. I didn't come to the US to drink beer. Honestly.
I went to Brooklyn Brewery for a tour at 1pm where there was a surprise at the counter when I bought five beer tokens. There are lots of beers to choose here. I did not realise that the Brooklyn brewery had so many different beers in their range. The first one I tried was the Brown. This is excellent and I will look for that again. Then a I tried a Brooklyn Pilsner - I was less keen as it was too hoppy for me. Having lived in the Czech Republic where Pilsner was invented (in Plzen no less) I have a considerable experience on Pilsners.
[caption id="attachment_6205" align="alignleft" width="300"]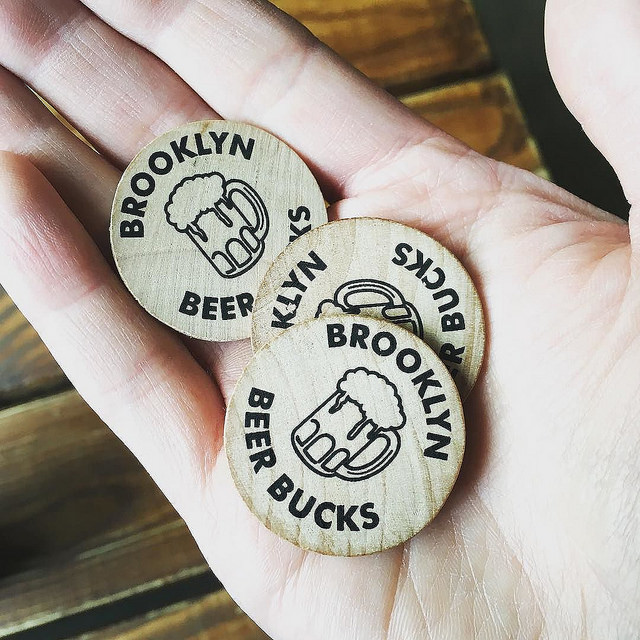 Beer Tokens[/caption]
The tour was good but short showing two rooms in the brewery and explaining the history of the company. The Brooklyn Brewery used to brew on contract for a long time before getting their own premises and equipment. Despite being a fairly small brewery they export the most craft beer from the US and they have setup breweries outside of the US to take up the demand.  The takeaway from the tour - it is possible to get going if you have a product people like. Talking of which we need to see more of the Brooklyn Brown Ale outside of this brewery please. This is by far the best Brooklyn Brewery product that I have tasted.
I had a couple of beers in the Brewery bar before heading back to the smokehouse for some ribs. "You will not be disappointed", said the bar lady. They were good but I don't think they were the best. I then left shortly after receiving three separate Amex notifications telling me there had been three separate transactions on my card at the restaurant. It turned out to be alright in the end, but it was really not clear what they were doing with my card. 
I took the metro back to Manhattan and visited a bar that I've been coming too for ages. Triona's is near the hotel I stay in. I've been here with my brother, my wife and I've met a couple of people here over the years. It changed hands a couple of years ago and the owner knows how to run a bar. Unfortunately, he was not around this year for our biannual chat and even more unfortunately the server thought that a beer brewed in St Louis was imported from Belgium... You can get away with called a Belgian-style beer, Belgian here.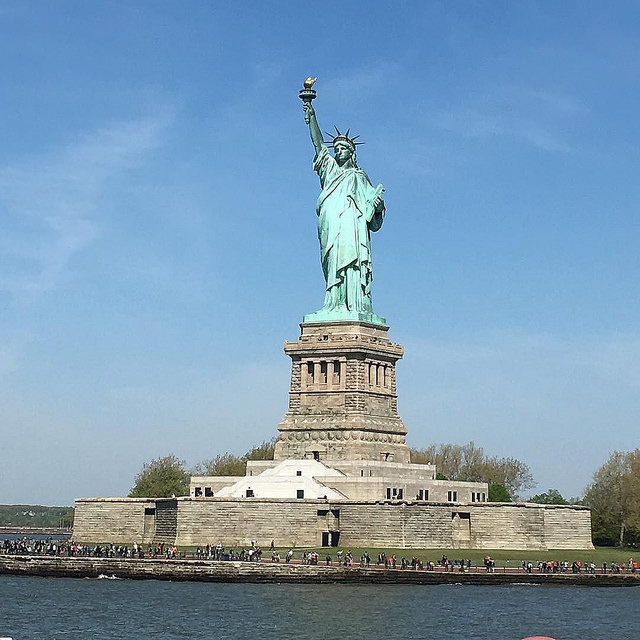 After dumping off my gear, I went to the Yankees for the last time this holiday. The weather was more suitable for a game and I stayed for the entire time comfortably. However we lost. Ortiz hit a home run in the 4th and this, of course, added to his list of crimes with the crowd (see Episode II). And he hit another one in the 7th. He's still got it. The Yankees at least won the other two games in the season.
The following morning, I packed up ready to leave but I had the day to kill. I've probably eaten more food than I should and far more carbs than I normally eat. I will get back to normal on Tuesday. Despite this, I started with a huge breakfast at the Gramercy cafe, a quick coffee in a favourite cafe of mine called Piccolo and then I headed to Battery Park to catch the ferry to the Statue of Liberty and Ellis Island. 
If you just want to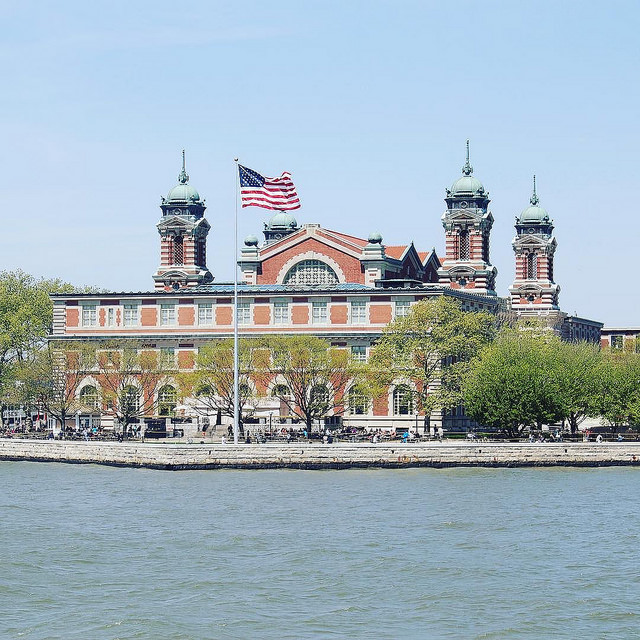 see the Statue of Liberty, you can catch the free ferry to Staten Island and go past it on the river. For $18, it is possible to go up close and also see the immigration centre in Ellis Island. There is a lot of history in that island and the exhibitions explain the immigration process but also the mass immigration from Europe in the 1800s & 1900s.
[caption id="attachment_6212" align="alignright" width="300"]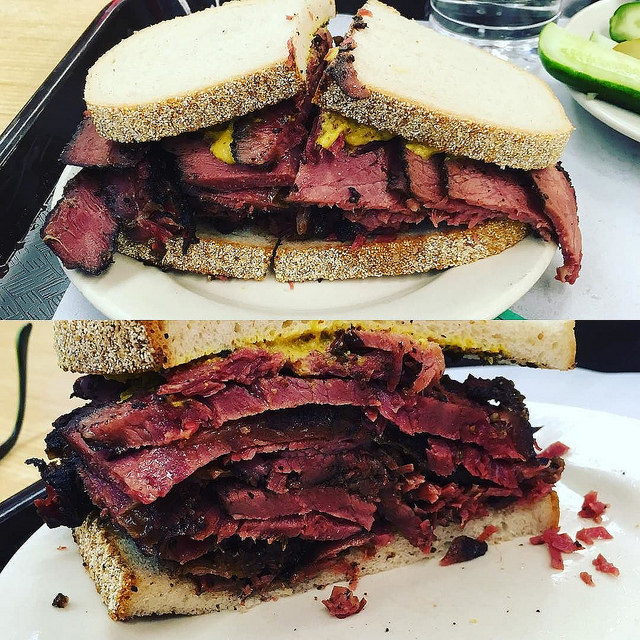 Pastrami on Rye[/caption]
Once I finished on Ellis Island, the routine became one of tradition. I went to the famous Katz and had a pastrami on rye. I am able to finish this completely - last time I struggled. After the massive sandwich, I went to One and One, an Irish Bar on 1st St and 1st Ave. I have to report that it was in One and One that I had some of the best beer I have tasted in America this year. I chose the house beer - One and One Amber Ale - and it is fantastic. It is not too gassy and has a great taste. I usually pop into 1 & 1 on my last day for one or two drinks, but today I had four. I also met some of the locals. Mike is a regular of the area and we shared some good conversation.
[caption id="attachment_6211" align="alignleft" width="300"]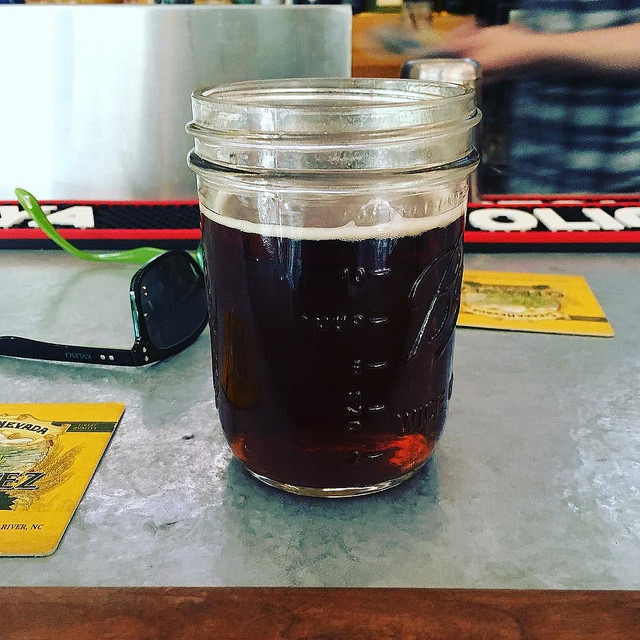 The best beer I had in NY, 1&1 Amber Ale[/caption]
But it is time to go. I head back to the Gramercy area, have one last drink in Triona's where I have a much better experience than Sunday. After a quick trip back to the hotel, I'm in a yellow cab heading for JFK airport. The taxi driver is from Uruguay and he has done well for himself and his family. We have a great conversation which ends the holiday.
[caption id="attachment_6210" align="alignright" width="300"]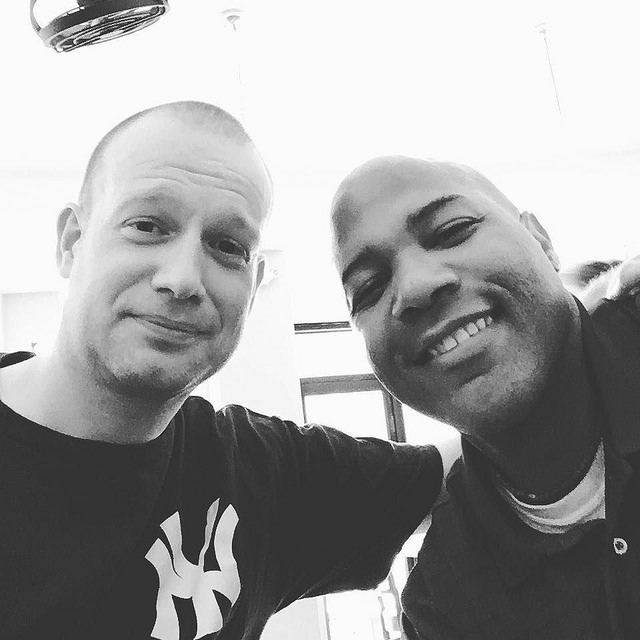 Chris and Mike in 1&1[/caption]
Gramercy Cafe
184 3rd Avenue, New York, NY 10003
Phone: +1 212 982 2121
Barnes and Noble
33 E 17th St, New York, NY 10003, United States
Phone: +1 212-253-0810
Mable's Smokehouse
44 Berry St, Brooklyn, NY 11211, United States
Phone: +1 718-218-6655
Brooklyn Brewery
79 N 11th St, New York, NY 11249, United States
Phone: +1 718-486-7422
Triona's (on 3rd)
192 3rd Ave, New York, NY 10003, United States
Phone: +1 646-448-4671
Yankees Stadium
1 East 161st Street, Bronx, NY 10451
Piccolo (on 3rd)
57 3rd Ave, New York, NY 10003, United States
Phone:+1 212-260-1175
Ellis island/Statue of Liberty tour
Departs at Battery Park, New York.
Katz Delicatessen
205 E Houston St, New York, NY 10002, United States
Phone: +1 212-254-2246
One and One
76 East 1st Street, New York, NY 10002, United States
Phone: +1 212-598-9126