Real New Yorkers Ride Yellow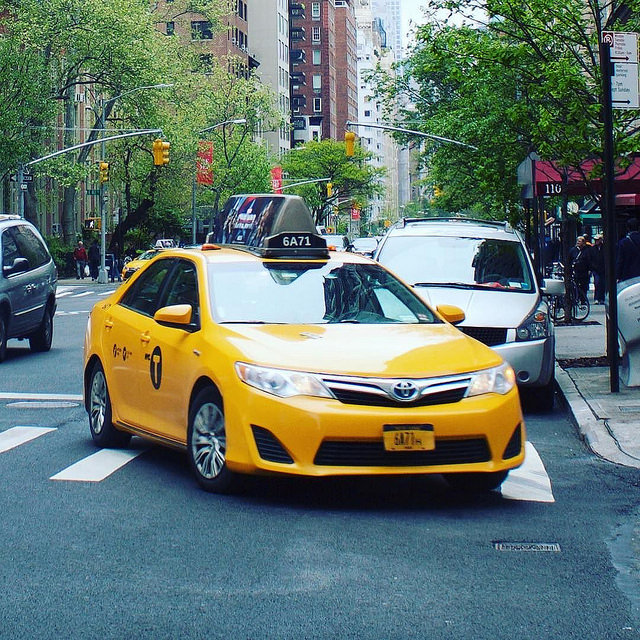 Uber may have had an interesting effect on the New York Yellow Taxi. On my recent trip to New York, I used only yellow cars.
I stopped using Yellow Taxis on my previous trips. I found that occasionally the drivers had difficulty understanding where I wanted to go. (One driver told me it was because of my Irish accent...) Not so on this trip.
First of all, there is a smart phone application that adds the convenience of Uber to Yellow Taxis. I'm sure most of the cars took cards last time I was in New York, but with the smart phone method, paying is as easy as using Uber. The smart phone application can also be used to book a taxi.
Secondly, the drivers were generally friendlier and paid attention to me when I got into the car. They took the time to understand where I wanted to go at the beginning of the ride. There was one driver who struggled a bit because his English was not great, but he took the time to find the address before setting off. The service feels less clinical than it did before because the drivers were more pleasant.
It is no surprise that there is a marketing campaign behind this improvement. It's amazing what a bit of competition does.
There has been little change to the actual Yellow Taxi service - one would be unlucky not to be able to pick up a car in Manhattan at any time of day. I rarely book a taxi from the hotel - I just wheel my luggage a few meters to 3rd avenue and pick up a taxi (or Uber it of course). I think it is fair to say that the Yellow Taxi service has buckled down and come up with a good strategy to compete against the likes of Uber keeping the traditional service but also augmenting it with the Smart Phone application. I'll ride Yellow for the foreseeable future.