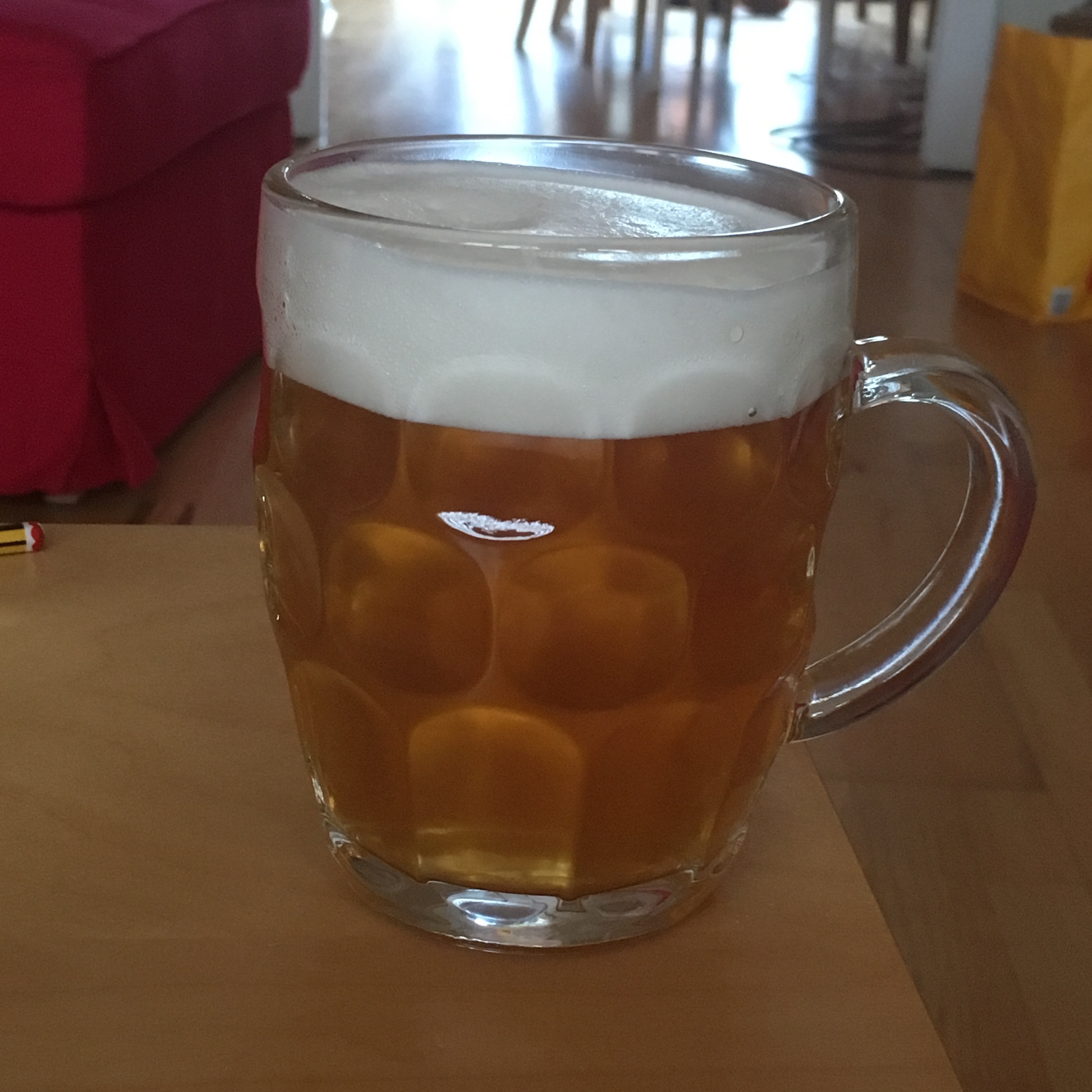 Followers of my instagram will know that a Witbier has been on the way. It was primed about four weeks ago and put to condition a week after. This weekend, the barrel was cracked to taste the goodness.
As an aside, I should mention that an obvious side-effect of brewing is having rather a lot of beer. Those of you familiar with my diet will know that I only have 52 days a year to drink beer. The solution to all this is Beer Club and this weekend I met with several friends to practice the act of drinking. The agenda of Beer Club #1 was the Witbier and a Belgian Dubbel kit beer. Other items on the agenda cannot be discussed due to Beer Club rules.
This is my third brew from grains and I wanted to do something a bit different. Of course, if one follows the German purity law, Reinheitsgebot, Witbier is not allowed to be called beer in Germany because it contains ingredients other than malt, water and hops. It contains coriander and orange peel, added into the wort during the brew. I am not even certain if adding sugar to carbonate a beer during priming is allowed under Reinheitsgebot. However we live in England and if we want to put coriander and orange peel in our beer like the Belgians do, then it is our God-given right.
[caption id="attachment_5995" align="alignright" width="300"]
Tasting the Witbier young[/caption]
I tasted the Witbier when fermentation had finished and it tasted like an underdeveloped Witbier, reminding me of Hoegaarden. The final product was very drinkable and the barrel has been drained. A good job really because I need the barrel for a Cherry Lambic, due to be primed very soon.