If you've been following my musings on this blog, you will have noticed that I have been trying to make some Lambic clones. Firstly I failed miserably to make a Cherry Lambic in the late spring, but successfully made a Raspberry Lambic later on. I'm happy to report that I've made a third Lambic - again, I used raspberries.
This one is by far the best.  The grain bill at the beginning is a simple mix of pale malt (75%) and wheat malt. A base beer is made and it takes about two weeks to ferment. After this, the beer is syphoned onto raspberries and the special lambic cultures are added. There was a film of white mould on the brew right at the end but that is normal - it is due to the cultures added.
All this takes about 12 weeks before anything is drinkable. For proper Lambic, it takes years. What we have here is a very drinkable clone. We enjoyed it with a meal of Swiss sausages, smoked meat, sauerkraut and potatoes early in January with friends.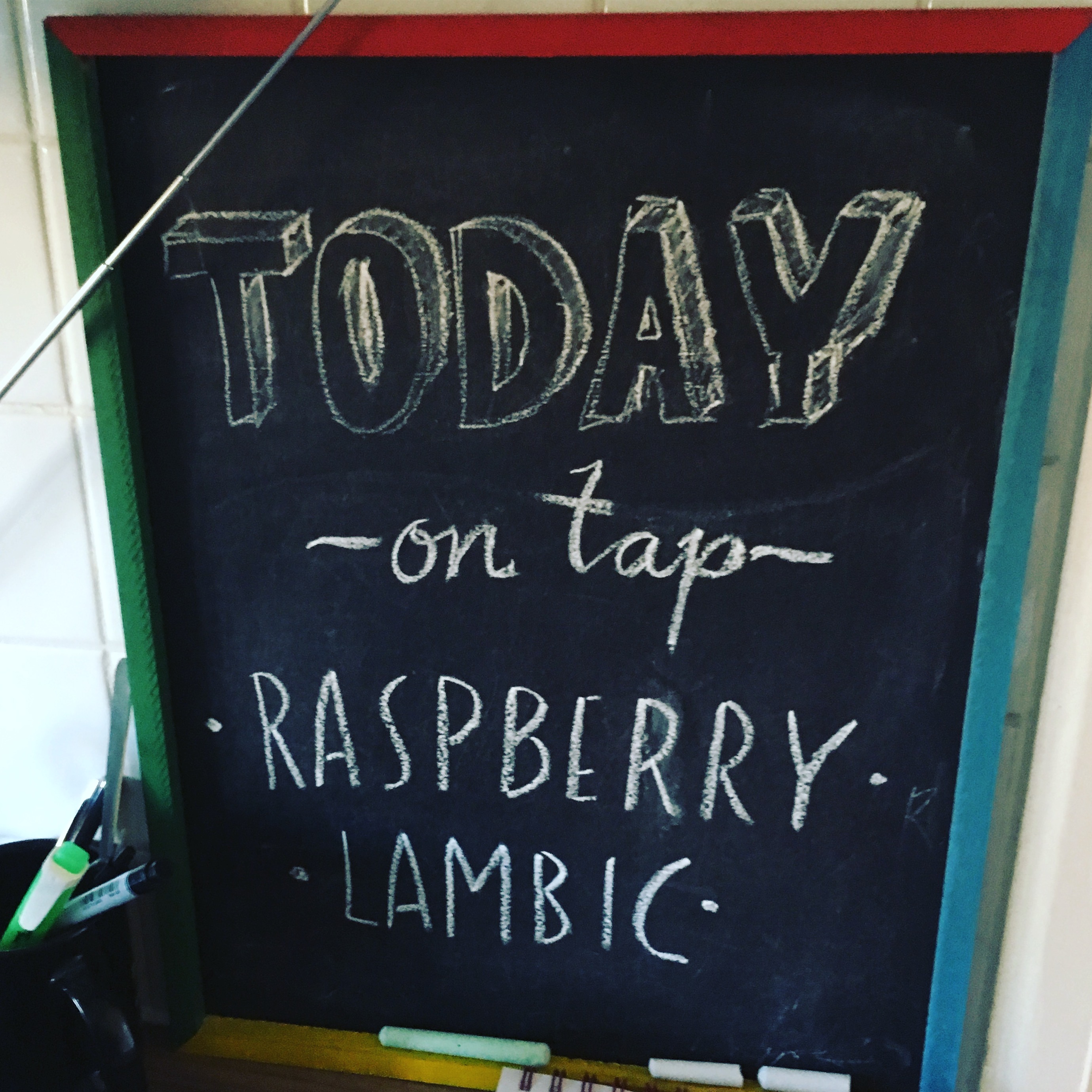 I have now discovered that Asda sell frozen Morello cherries and as result I will be making a Cherry Lambic next. Using frozen fruit makes the second step hassle-free - there's not washing of fruit or removing stones.
One thing I did not like was the fact I had to re-gas the Lambic a couple of times during the session. This is necessary sometimes but not as frequently as we were doing it. My pressure barrels are beginning to get tired and need to be replaced.
In other news, I made two more IPAs using the same recipe I used before.  I did not like the way they fermented - I'm getting fed up of plastic fermenter barrels and I'm going to upgrade my equipment this year. There was very little airlock activity which suggests that the carbon dioxide is escaping elsewhere. There is nothing wrong with the beer but I'm trying to up my game here and I don't want contamination. These two IPAs went to friends houses for Christmas and miraculously disappeared. They were a little over-primed and the barrels were so lively that they did not need re-gassing - unlike the lambic. There is no photographic evidence of them unfortunately but I'm told they were enjoyed.
The yeast for one of the IPAs was washed out of the fermenter and reused for Dust from the Mill.