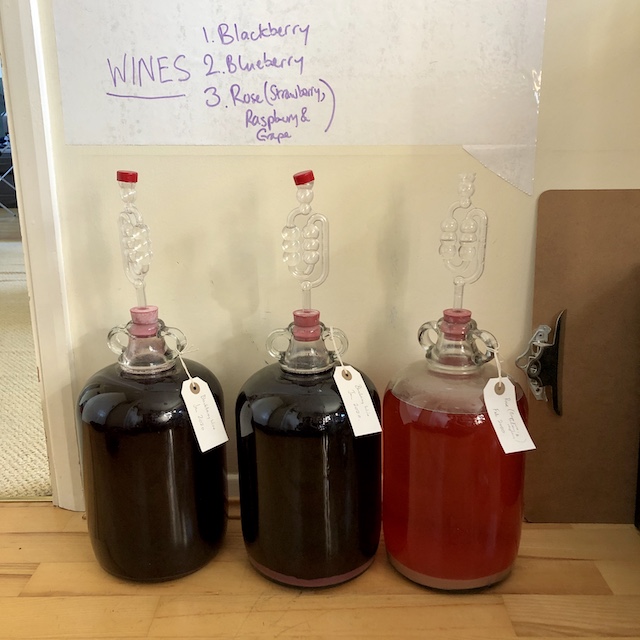 I took a few minutes out of my schedule today to inspect the wines. They are in my office protected from the light with bin bags. The bags came off briefly.
From left to right: the blackberry wine is still fermenting and it is difficult to see what is going on. The blueberry wine is building up a large cake of yeast at the bottom and could probably use a rerack. It's still going.
The rosé wine is clearing very nicely. I'm aware that there is a lot of headspace but in theory, there should be enough CO2 to protect it. Perhaps... we'll see. Only time will tell. At least the pectic enzyme and bentonite have done their jobs in clearing the wine.
They've been rebagged for now.