More wins in Beer and Wine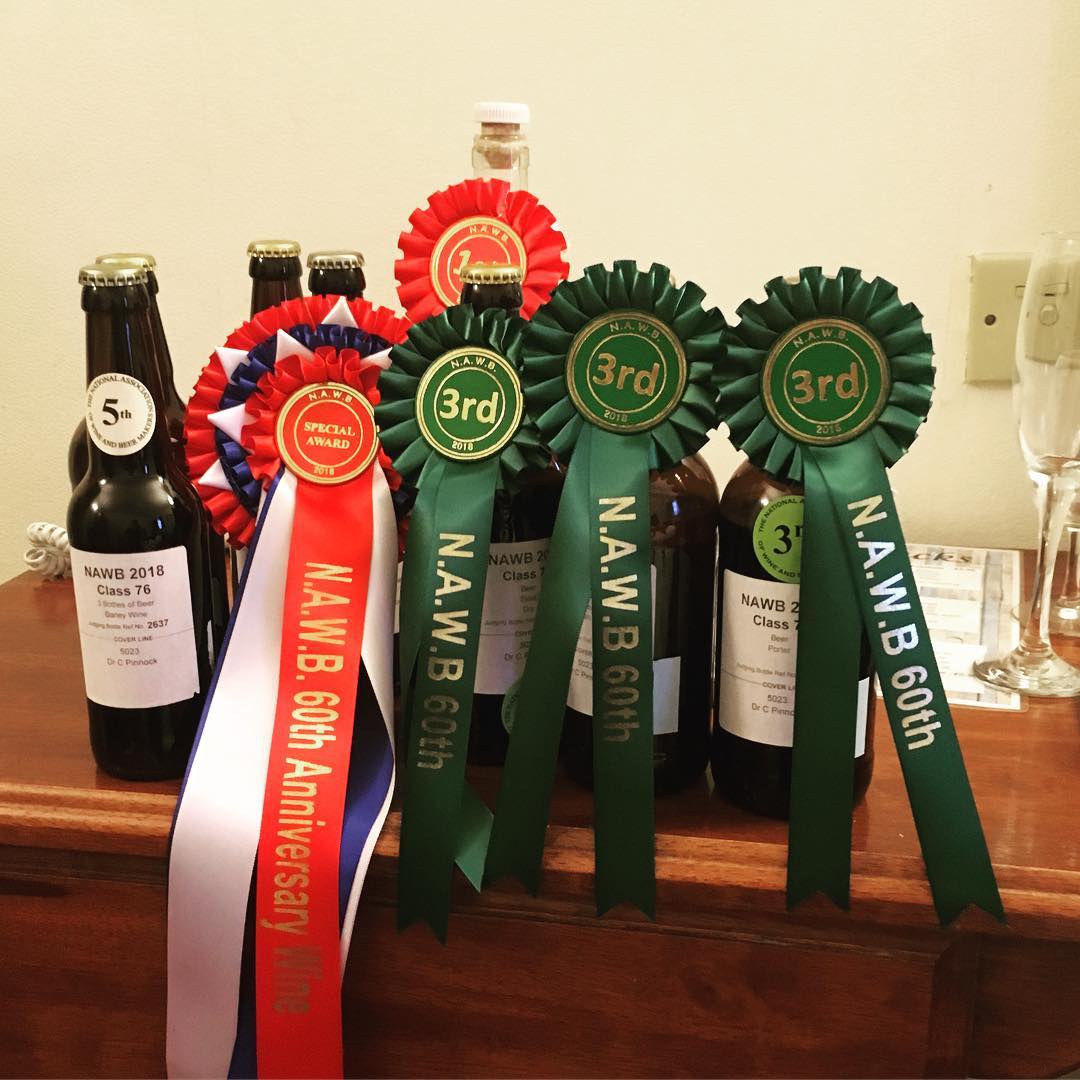 I am back from the annual show of the National Association of Wine and Beermakers, and I had a successful time in the competition. You may recall that last year I won a second in the Dry Stout class. Since then I have been brewing with experienced home brewers, commercial brewers and reading as many books as I can on wine and beer. It would have appeared to have paid off. I won:
Additionally my beer group County Beermakers got 5th in the 3-bottle club class of IPA, Dry Stout and Barley Wine (the latter two were mine).
The Dry Stout was the same recipe that has won me placings in two other competitions. The Porter, IPA and Barley Wine recipes were based on County Beermakers recipes - tried and tested recipes.
Interestingly the Cherry wine was entered in three other classes and didn't chart. The 60/- beer was my least favourite of my beers out of the entries I put in. The IPA was also a bit hit and miss - some of the bottles of it had very little hop character, but it was good enough to get 3rd and 5th.
The Barley Wine did not condition very well and let me down. However the flavour was good enough to get it into the 5th's for the bottle classes. It didn't chart in the Barley Wine class itself.
The 90/- beer that I entered into the year recipe and also the strong ale class was my favourite beer out of my entries. It didn't get a placing.
I also entered some other wines but didn't get anywhere with those.
Anyway, I'm very pleased with my progress and I'm looking forward to improving further!