We landed in Rome on Monday morning after a rather unwanted early start followed by a slightly less early morning Ryanair flight. After getting a bus to the centre and settling into our hotel near the Colosseum, we walked to the Pantheon to meet our host for the evening, Alessandro.
Alessandro is amongst many things a trained chef, an olive oil connoisseur and a former Olympic diver. On Monday night he taught my wife and I, along with 4 others, about pasta with us getting a hands on experience.
[caption align="alignleft" id="attachment_8725" width="3024" height="4032"]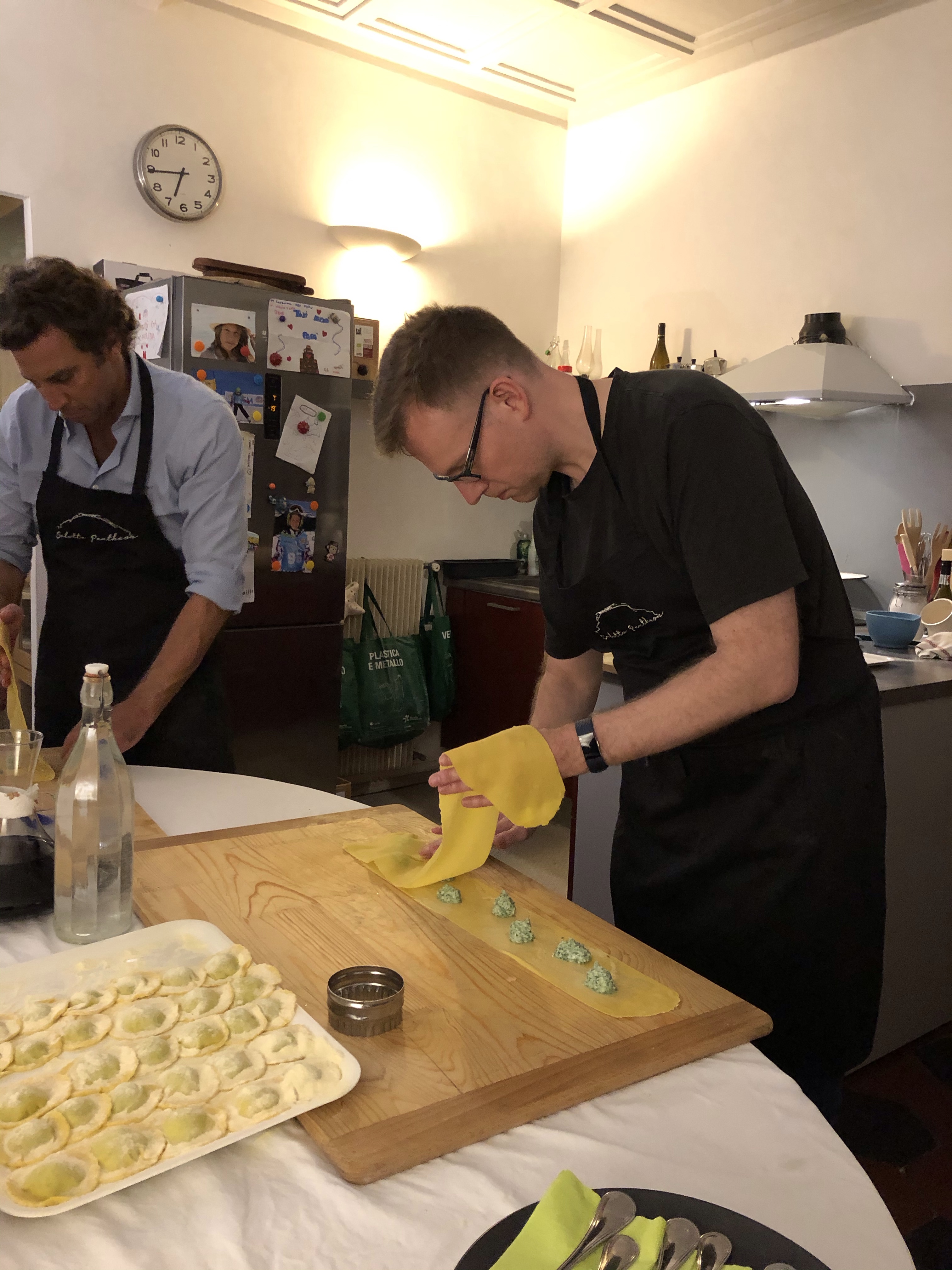 How to make ravioli [/caption]
I have to say he made it very easy for us. First we kneaded an egg with 100g of semolina to make pasta dough. He personally helped each of us and expertly adjusted the dough with olive oil and flour. As the dough rested in the fridge, we made a very simple tomato sauce from tinned tomatoes. The tomatoes were crushed by hand and put on the stove to cook on top of some softened onions and then reduced down to a rich sauce.
[caption align="alignright" id="attachment_8727" width="3024" height="3024"]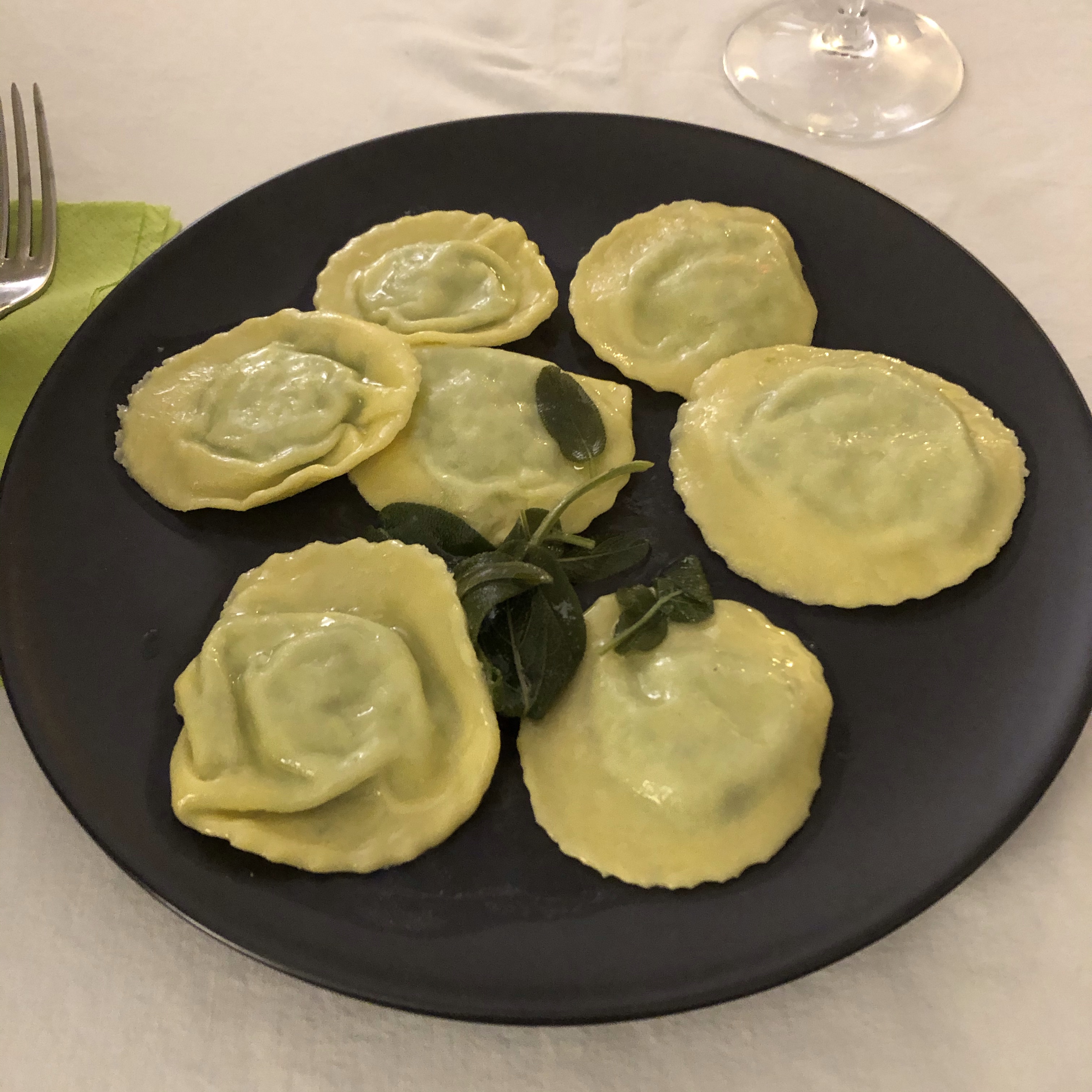 Ravioli [/caption]
Whilst the sauce reduced we went back to the pasta, rolling it and making a very thin pasta for ravioli. We rolled the pasta three times to get the sheet to the right size. Then we each made ravioli with spinach and ricotta filling. The ravioli rested whilst we rolled more pasta and made fettuccini.
[caption align="alignleft" id="attachment_8728" width="3024" height="4032"]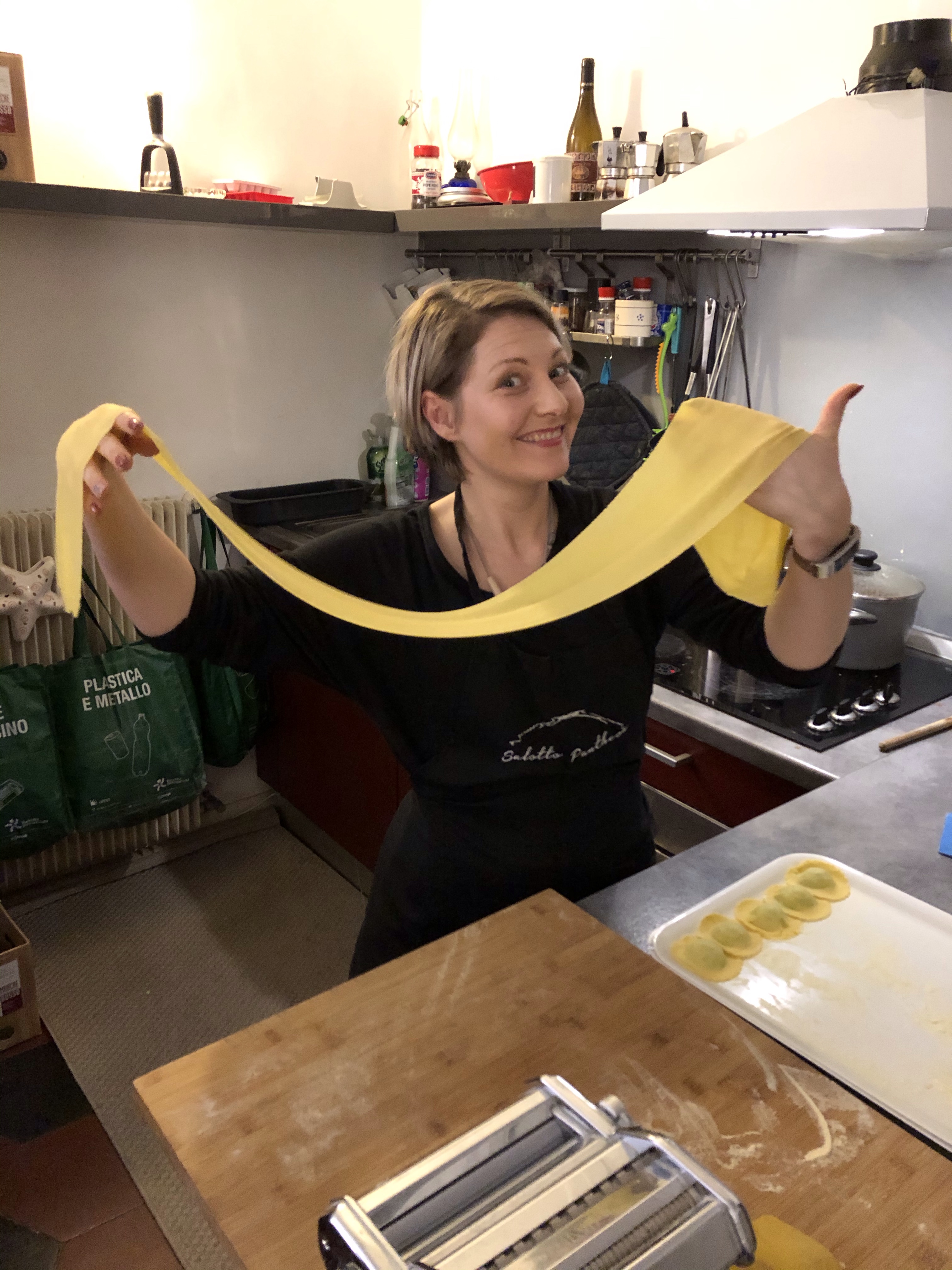 The wife showing off[/caption]
Then we cooked the ravioli. We were encouraged to assess everything on taste, touch and observation. There was no timing of steps used, just feel and inspection. None of the ravioli had broken and the sauce was simplicity - gently melted butter with sage.
Afterwards we cooked the fettuccini by which time the tomato sauce was ready. We devoured and enjoyed another plate of food. There is a satisfaction in contributing to the end product. We enjoyed two perfectly sized plates of food along with a fine Italian wine.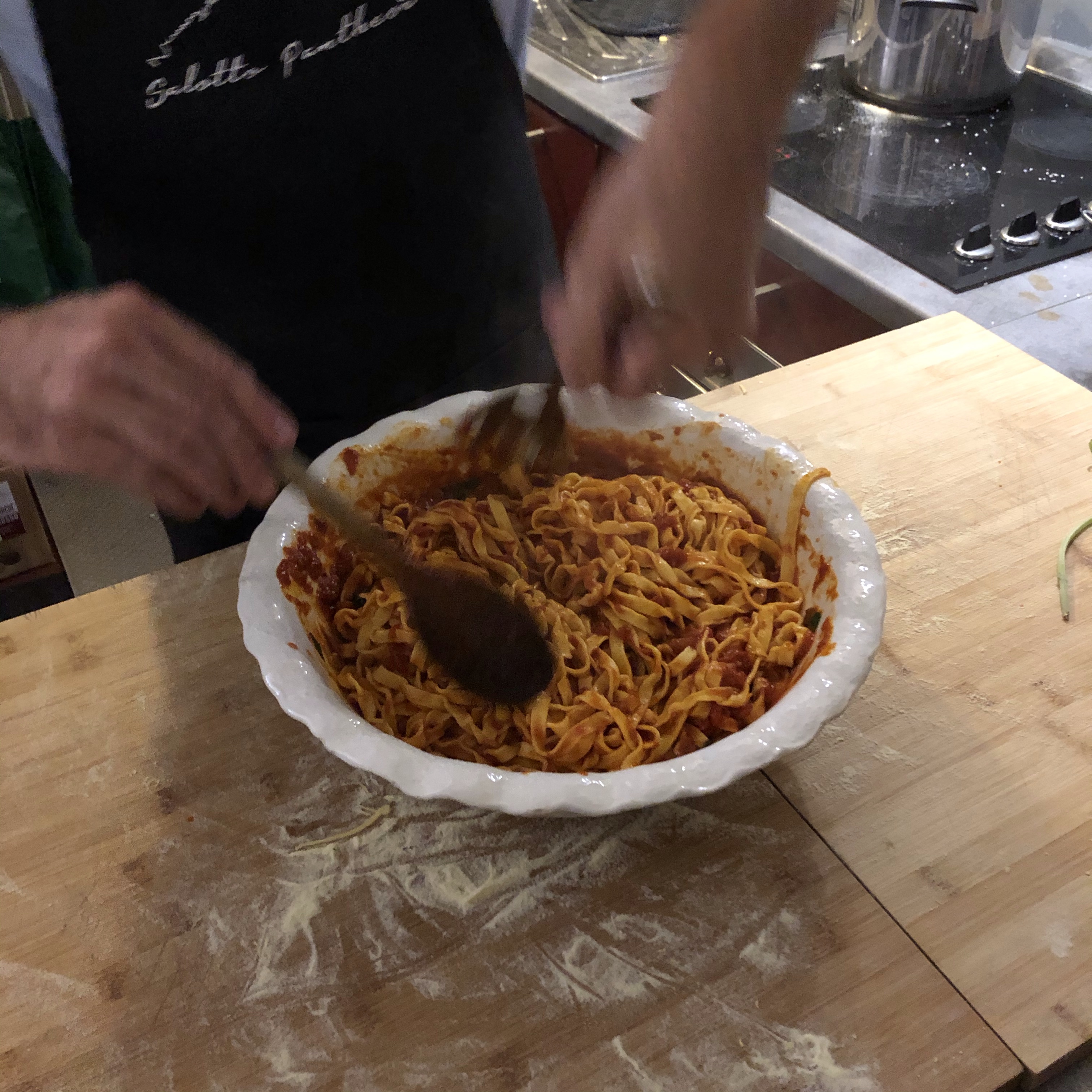 Finally chef made a traditional carbonara with some sautéed diced pig cheek, an egg, lots of pepper and Pecorino Romano cheese. We enjoyed this with some rigatoni. We learned about the history of the dish and why the carbonara that we get in restaurants in not usually authentic due to the use of bacon and cream.
I stepped back and analysed the performance of the chef. Everything from beginning to end was planned perfectly allowing for potential mishaps from us but with sauces finishing on time and pasta dough resting on cue. I had a good time and enjoyed the pasta. I will definitely be trying this at home soon. I only wish Alessandro could be there to guide us.
Handmade Pasta Class in Pantheon with Alessandro
AirBNB: https://abnb.me/sAjONpEWl1